A Feast for the Ears: Songs About Food
BY: Cody Braun |
Aug 2, 2013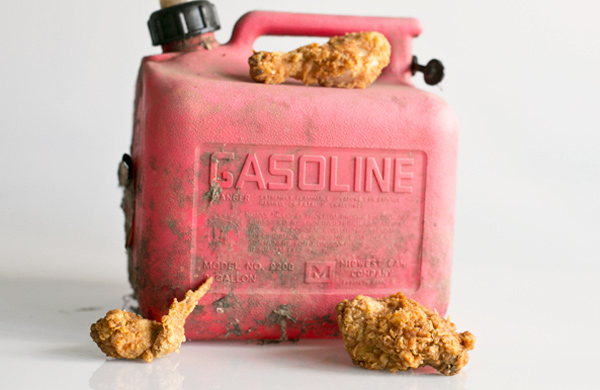 You can find these tracks and a bunch of others on my
"Songs About Food" Spotify playlist
.
"Beer for Breakfast" 
The Replacements There are lots of ridiculous anthems dedicated to cars, guitars, and where sugar should be poured, and not nearly enough about morning beverages. "Beer for Breakfast" begins to remedy that, with the rhythm section sloshing and stumbling underneath a massive sing-along.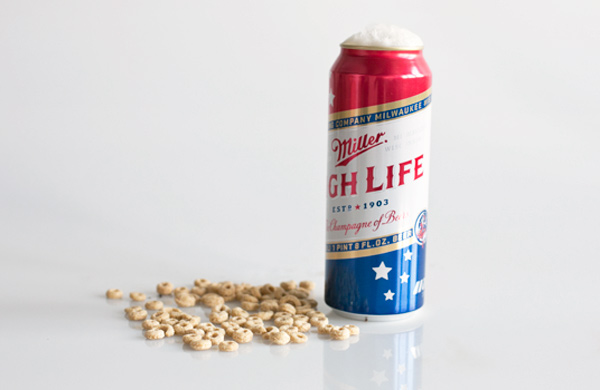 "St. Alfonzo's Pancake Breakfast" 
Frank Zappa There is something gloriously trashy about Zappa that seems well-matched to diner breakfast fare. The big horn hits and wild guitar work here would be totally at home eating pancakes in a sticky plastic booth.
"Pork Roll Egg and Cheese"
Ween
Ween is able to make foods sound horrifying (Pizza Hut resoundingly rejected the
profanity-filled theme song
the band wrote for it). "Pork Roll Egg and Cheese" does the opposite, somehow conjuring a craving for the pork roll, a glistening cousin of Spam popular only in New Jersey.
"Cereal Killer"
Green Jelly Green Jelly says that their name is pronounced "green jello." That's how it was spelled before they were sued by the makers of Jell-O. The band gleefully hijacks plenty of intellectual property in "Cereal Killer," too, growling ostentatiously about "Toucan Son of Sam" and other breakfast mascots.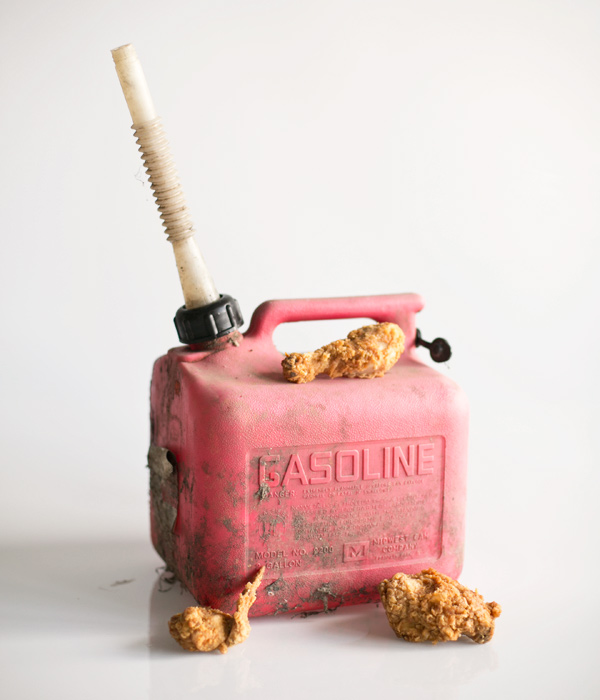 "Fried Chicken and Gasoline" 
Southern Culture on the Skids Southern Culture's fans are pretty in touch with food. I've left their shows covered in canary-yellow banana pudding, with oily patches where I'd been hit by flying pieces of fried chicken. That's a suitable special-effects show for songs with lyrics such as "Fried chicken, gasoline, I miss a woman, but she don't miss me."
"Ceviche" 
Action Bronson Almost every track on
Bon Appetit … Bitch!
mentions food, but not in a jokey Weird Al kind of way. Action Bronson just loves food. Peppers, syrah, manchego, and truffles are all represented.
"Ice Cream"
Muscles "Ice Cream" is almost exhaustively fun, like the feeling of biking home with scabbed knees and mosquito bites at the end of a too-long summer weekend. As is legally required of any warm-weather jam, this song repeatedly mentions ice cream and insists that everyone dance.
"Pecan Pie"
Golden Smog Jeff Tweedy doesn't really have the same front-porch sound in Wilco that he always brought to Golden Smog. His vocals about a distant love lazily steer "Pecan Pie," a rattling collection of mandolins and slide guitar that might leave you missing someone or just hungry for slice of caramelized southern goodness.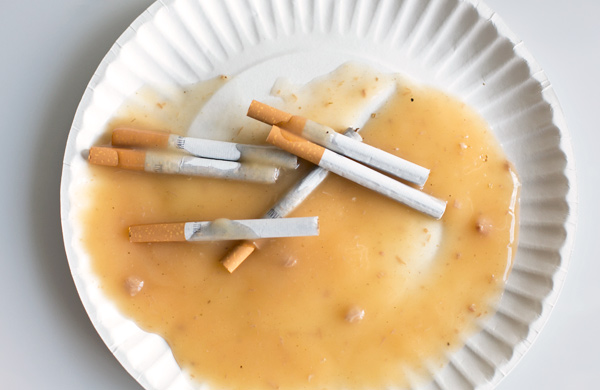 "Nicotine & Gravy"
Beck A lot of songs that are ostensibly about food sound euphemistic. It isn't clear exactly what's happening in "Nicotine & Gravy," but I'm suspicious given the disco sweatiness of the rest of
Midnight Vultures
.
"Stray Dog and the Chocolate Shake" 
Grandaddy The chocolate shake doesn't come out sounding too good in this song; it is, in fact, only used to "trick a stray dog." That seems about right given the mournful magical-realist world in which Grandaddy's songs take place. Here, we discover a disappointed limousine, enchanted hair, and overworked robot-factory workers.
"Stay Hungry"
Talking Heads This song isn't strictly about food, but it is from an album called
More Songs About Buildings and Food
. Instrumental parts rise to the top and then disappear, or they pop back up later like a stew at a rolling boil. The whole time, David Byrne droningly encourages everyone to "stay hungry."
Check out these tracks as well as odes to coffee, forties, and saltines on our "Songs About Food" Spotify playlist. You can email us at grouponguide@groupon.com if we've forgotten any good ones.
Photo: © Stephanie Bassos, Groupon
BY: Cody Braun
Guide Staff Writer
Cody is a banjo-carrying gypsy now accustomed to having a permanent home in which to brew beer, store journalism degrees, read Wodehouse, and bake bread.