A Few Things You May Not Know About Crispin Hellion Glover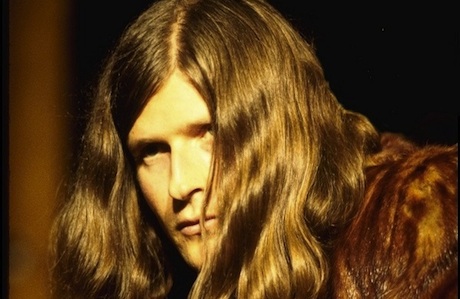 This Friday, the auteur known for his role in
Back to the Future
brings a live slideshow and a controversial film to the Patio Theater. We find out how and why.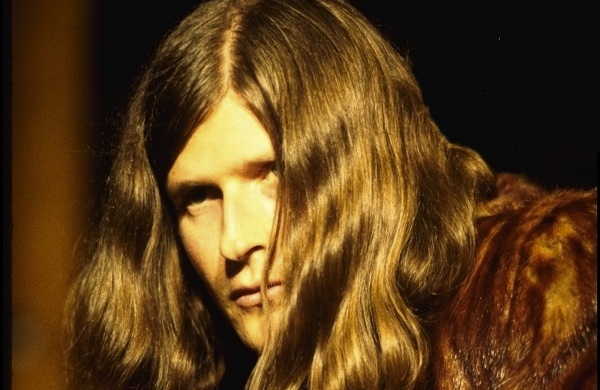 Crispin Hellion Glover
is a man of many faces. You might recognize him for his role as the stammering George McFly, or as rat king Willard Stiles, or maybe even as
the eccentric out-of-breath guest
who unnerved David Letterman in 1987. And yet, as his recent visit to the
Music Box Theatre
(3733 N. Southport Ave.) demonstrated, the real Crispin Glover is even more incongruous than all those characters he portrays on screen. When he returns to Chicago this Friday evening at the
Patio Theater
(6008 W. Irving Park Rd.), Glover will appear as an actor, yes, but also as an author, artist, and magnet for controversy. That last title is owed mainly to his 2005 film
What Is It?
, a surrealist pastiche that bombards the viewer with a seemingly random sequence of cultural taboos. But the film isn't merely "an exercise in something random," according to Glover. He describes it instead as a "psychological reaction to the [film industry's] corporate restraints" and insists that it raises important questions about censorship. Friday's audience can judge the film's merits for themselves, as it will be screened before a Q&A session with the filmmaker. In typical fashion, Glover isn't content to hold court as director and auteur. He'll also present a
slideshow
of his work as an author and visual artist, with excerpts pulled from the pages of his various books. These books are available locally at
Quimby's
(1854 W. North Ave.) and reveal yet another side of Glover's labyrinthine personality. We asked the actor/director/artist/author to explain the origins of his multimedia live show and to give us a peek into some of the many identities he's adopted over the years.
CRISPIN THE PUBLISHER
On How He Started Making Books
Glover can recall the specific moment he got the idea to make his own books. "I was in an acting class in 1982," he explains, "and down the block was an art gallery that had a bookstore upstairs. In the bookstore, there was a book for sale that was an old binding taken from the 1800s, and someone had put their artwork inside." This discovery proved inspiration enough, and soon Glover was using India ink to create his own illustrations in preexisting book bindings. Flipping through the pages, he recalls, "I noticed that a story started to naturally form." Since he began making books in the '80s and early '90s, Glover has completed about 20 volumes.
On His Decision to Turn the Books into a Slideshow
"When I started publishing the books in 1988, people said I should have book readings," Glover says. "But the books are so heavily illustrated … I knew a slideshow was necessary. In 1992, I started performing what I now call 'Crispin Hellion Glover's Big Slide Show, Part 1.'" The show is a one-hour dramatic reading of eight different books. The books themselves are "heavily illustrated with original drawings and reworked images and photographs," many of which Glover projects on the screen behind him as he performs.
CRISPIN THE PERFORMER
On His Vaudevillian Inspiration
"Sometimes people see thematic correlations between the content of my books and the content of [my] films," Glover says. But in his own view, he's taking cues from performers who were around long before him. "I consider what I am doing to be following in the steps of vaudeville performers," he says, referencing the popular early 20th-century theatrical genre known for its variety of garish entertainments.
On the Lost Art of Live Performance
Glover takes issue with the notion that live entertainment is no longer viable or interesting in the information age. "In fact, it is apparent that it is sorely missed," he says. "The way I distribute my films is certainly not traditional in the contemporary sense … but [it's] very traditional when looking further back at vaudeville-era film distribution."
CRISPIN THE ACTOR
On His Own Favorite Roles
When asked to name his favorite performances ever caught on film, Glover references Peter Lorre in
M
, Vanessa Redgrave in
The Devils
, Marlon Brando in
Apocalypse Now
, and "Bette Davis in general."
He studies these performances and uses them as inspiration, though he has a harder time choosing his own best work. "I do not have a single favorite role," he says, before rattling off a list of performances he looks back fondly on: "Layne in
River's Edge
, Larry Huff in
The Orkly Kid
, Danny in
Teachers
, George McFly in
Back to the Future
… ."
On Playing Train Fireman in Dead Man and Phil in Hot Tub Time Machine
"
Both of those directors wanted a certain amount of improvisation in the roles," Glover says. "That is not actually usual … but I think both Jim Jarmusch and Steve Pink understand that improvisation can lead to healthy, organic performances."
CRISPIN THE FILMMAKER 
On Juggling Responsibilities 
Glover says that working with books informed his process when he set out to expand
What Is It?
from a short into a feature film. "I was taking film material that I had shot and [repurposing] it for a different idea, and I was writing and shooting and ultimately editing at the same time." Having to juggle so many responsibilities wasn't too difficult for a man who had already written and published his own books.
On the Film He's Making with His Father 
On Friday, Crispin promises, "I will be showing 10 minutes of edited footage from
my next feature film
, which marks the first time I have acted with my father, Bruce Glover." This film also marks the first time Glover has shot with 35mm negative—another move to reconnect with the early days of filmmaking. Glover explains that he shot the film entirely at his chateau in the Czech Republic, an estate with enough room to house his entire cast and crew. With "14,000 square feet of former horse stables," there was plenty of room to spare for film stages.
Crispin Glover will appear at the Patio Theater on Friday, February 7. General admission is $20, and doors open at 7 p.m. For more information or to purchase tickets, click here.
Photo courtesy of Crispin Glover.