A First-Timer's Guide to Divvy Biking
BY: Mae Rice |
Oct 17, 2013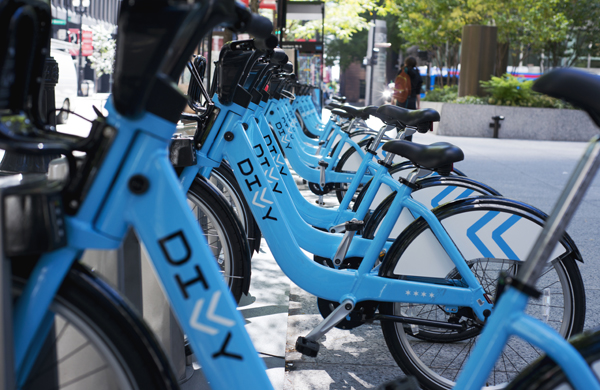 Since Divvy launched its bike-sharing program in Chicago, its riders have collectively logged more than a million miles. The day I talked with deputy general manager Elliot Greenberger, he estimated that there had been had half a million cycling trips as of that morning.
Behind these huge numbers is a simple premise: 4,000 bubblegum-blue bikes are docked at nearly 300 stations across the city. For a flat rate, the two types of Divvy customers—annual members and day-pass holders—can take as many 30-minute trips as they like. The system is designed for commuters and errand runners, Elliot explains, as an eco-friendly alternative to buses and cabs.
I took my first Divvy trip with my friend Alice, following a route designed by Divvy's marketing coordinator, Hannah Helbert. We started at Monroe and Dearborn Streets, heading north on the latter's glamorous bike lane, which has its own traffic lights. Then, after switching bikes near Washington Square Park, we rode along the Lakefront Trail. The guide below combines what I learned on my journey with Greenberger's savvy advice.
Know Your City and Your Bike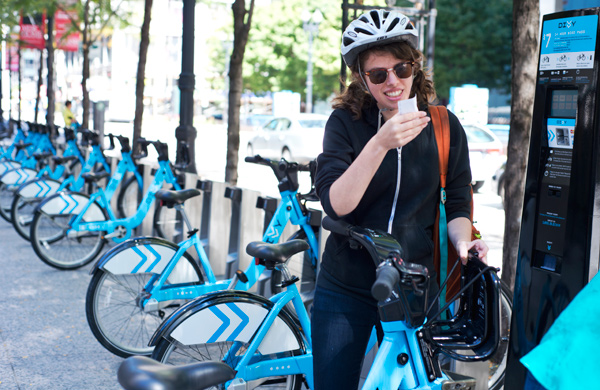 Anyone new to urban biking should read over the local bike laws and learn bike hand signals. Plan a route using sites such as Ride the City, a mapping tool that helps you find bike-friendly roads. Reading up on Divvy's equipment on its riding-tips page was also useful. I learned that the seats are adjustable, for example, though the adjusting process was tricky for me—it involved flipping something and pushing something. Watch this video tutorial so you don't end up roping an adjustable office chair to your bike seat.
Bring a Helmet and Wear It Almost All the Time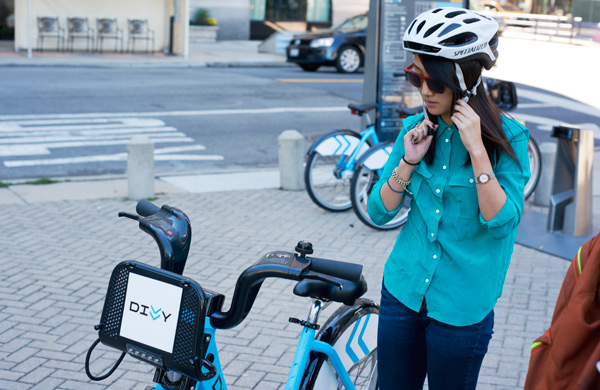 Divvy doesn't provide helmets, but Greenberger recommends riding with one. Alice and I borrowed ours from our roommates and wore them the whole trip. We should probably have taken them off while we walked between Divvy stations, though. I think passersby thought that we were really clumsy or that we were robots and the helmets were our head lids.
Enter Your Code, Then Lift the Seat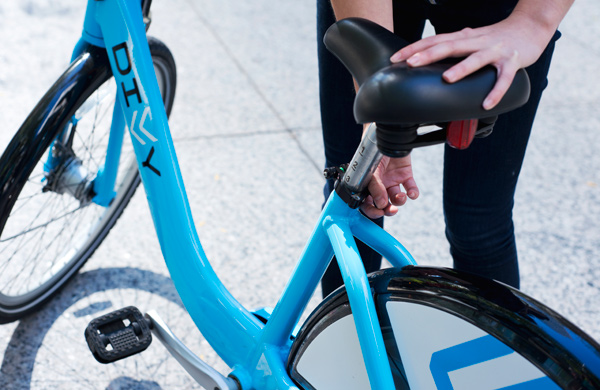 After you get your code from the payment kiosk, enter it on the PIN pad next to the bike you want. The light on each dock works stoplight-style: when it's green, the bike is ready to be removed.
"Lift from the back seat and pull out," Elliot says. Definitely don't just pull on the handlebars. When I tried that, the bike stayed put and I clanked all my teeth together.
With the 24-Hour Pass, Swipe Your Card More Than Once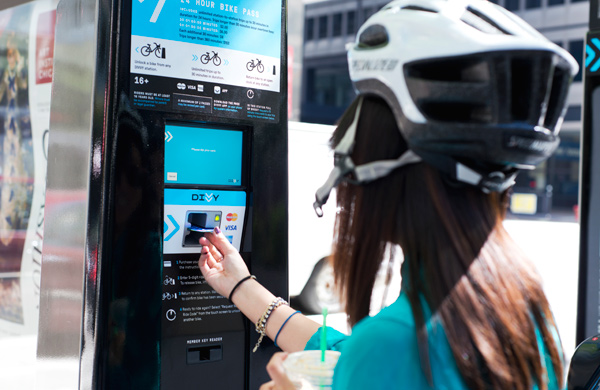 To pay for a 24-hour pass, you have to run a debit or credit card at one of the Divvy stations. After you pay, you still have to swipe the card every time you check out a new bike. Alice and I were worried we were paying more than once, but really, your card just identifies you as a pass holder.
Bike-Sharing Programs Aren't Just for Errands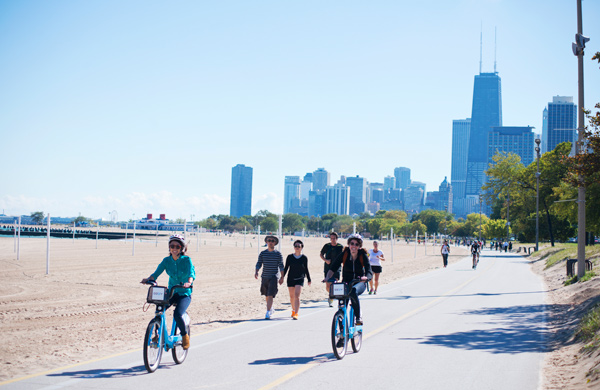 The 30-minute time frame was designed for errands, but it's just as good for what we did: riding up the scenic lakeshore path and detouring around an unexplained parade of children. Most beginners can ride roughly 3 miles in 30 minutes, Elliot says, and if a trip takes longer than expected, an extra 30 minutes only costs $2.
There's a 24-Hour Help Line and an App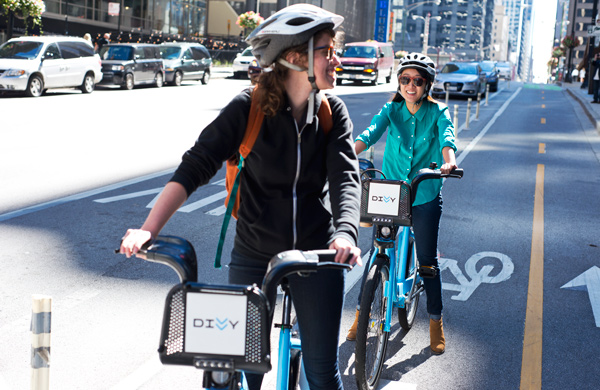 Calling 855-55-DIVVY will connect you to an operator who can help you at any time of the day. They can even send a repairman out to a broken dock or, if your bike breaks down in the middle of nowhere, send someone to pick you up. The CycleFinder app for iPhone and Android also tells you where the nearest Divvy station is, as well as the current number of free bikes and open docks throughout the city.
Shift Gears!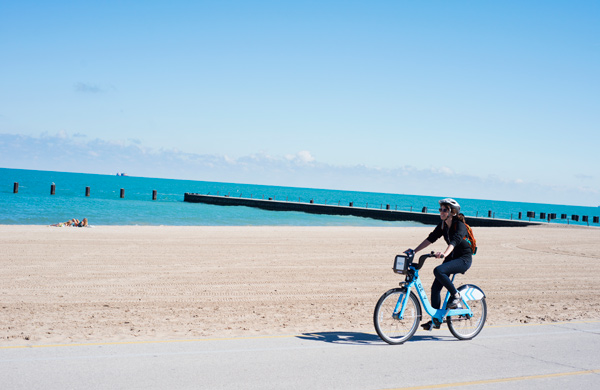 If you're a beginner like me, it's easy to forget about shifting gears. Divvy bikes have three, and to shift between them, you just turn the the textured part of the right handlebar toward you or away from you.
An extra note from Elliot: Shift into a lower gear to go uphill and a higher gear to go down. However, if you're encountering a lot of hills on a Chicago bike trip, the trip is probably a dream.
Photos: Timothy Burkhart, Groupon