A Grown-Up Scavenger Hunt for Exploring Garfield Park
BY: Nathalie Lagerfeld |
Oct 18, 2022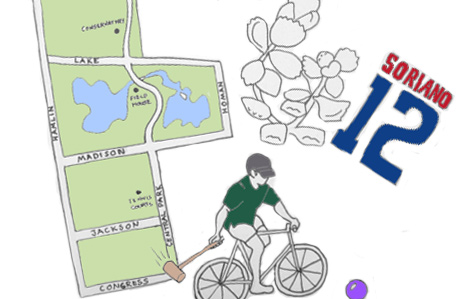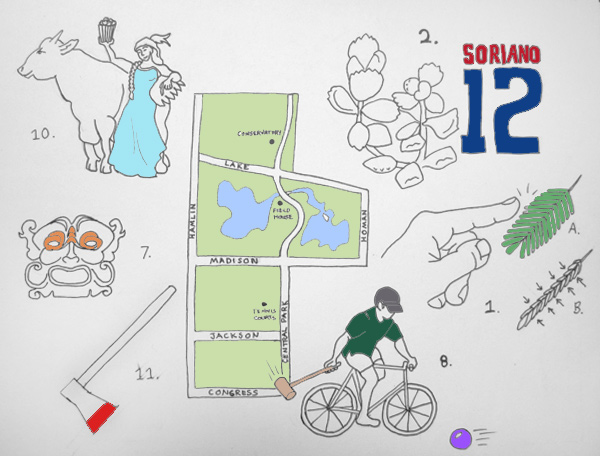 Although it's best known for its plant-filled
conservatory
,
Garfield Park
has a lot more to offer in its 185 acres of green space. The oldest of Chicago's big West Side parks, it's littered with historical monuments to poets and presidents, as well as at least one large bronze relic of the World's Fair. Follow this scavenger hunt to discover some of the park's hidden treasures—and maybe a gourmet lunch dish or two.
Inside the conservatory:
1. Offend the
sensitive plant
2. Don an Alfonso Soriano jersey to pose with the cub's paws plant 3. Instagram the baby waffle plant, sausage tree, and coffee plant and tag them #breakfast 4. Take a picture of someone taking a picture of the
Dale Chihuly installation
in the Aroid House 5. Hum the James Bond theme to the gold finger plant 6. Smell the french fry tree (no, really—smell it) in the Children's Garden
Outside the conservatory:
7. Practice your best
lion pose
beneath the bug-eyed carvings on the Fieldhouse 8. Snap an action shot of a
Chicago Bike Polo
game by the tennis courts 9. Sing "Auld Lang Syne" at the
Robert Burns Memorial
10. Munch some popcorn next to the corn goddess in
Bulls with Maidens
11. Cut a sandwich on the axe of
Lincoln the Rail-Splitter
Extra credit:
12. Walk down Lake Street to
Inspiration Kitchens
for a quinoa burger or catfish po' boy
Snap photos of yourself completing these tasks and email them to grouponguide@groupon.com. We'll publish our favorites in a special blog post!
Illustration: © Nathalie Lagerfeld, Groupon