A Q&A with Chef Rick Bayless
BY: John Flaherty |
Apr 30, 2013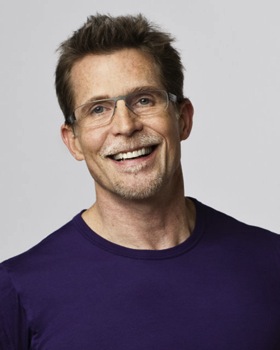 While on location in Oaxaca, Mexico, to shoot the upcoming ninth season of his TV show,
Mexico: One Plate at a Time
, Rick Bayless talks to us about margaritas, guacamole, and the next big food trend.
James Beard Award winner.
Top Chef
master. Foodie buddies with the Obamas. Rick Bayless has the prestige and the culinary street cred expected of the modern celebrity chef. But more than that, he's a friendly, bubbly encyclopedia of the delicious nuances of authentic regional Mexican cooking. We caught up with this American culinary ambassador to learn his tips for cooking for vegetarians and thoughts on the modern celebrity of chef-hood.
GROUPON: You're in Oaxaca shooting the upcoming ninth season of your TV show, and the trailer up on your site is very intriguing. Of all the topics you mention (the bustling markets, the organic coffee, the live-fire grilling, the vibrant festivals, etc.), which are you most excited about?
RICK BAYLESS: I am most excited about sharing my beloved Oaxaca with everyone. I have wanted to shoot here for nine years! I come here every year for Christmas and have been coming here for over 30 years. I really consider it my second home. I am finally able to get it all on tape!
G: In your recent book (Frontera: Margaritas, Guacamoles, and Snacks), you write about classic margaritas and some oft-overlooked ingredients and processes. What are your top five tips to help people make better margaritas?
RB: 1. Fresh lime juice does matter. It is really important! 2. Shaking for long enough—I know it sounds crazy, but really—timing that shake with the ice in the shaker can have a wonderful effect on the outcome of your cocktail. 3. Invest in some good tequila. You really can taste the difference. 4. Practice using different herbs. Lemon verbena makes a wonderful summer cocktail when added to your margarita. 5. Experiment with different liquors—cointreau, orange liqueur, and even making a wonderfully smoky mescal margarita. Try it—the differences are lovely.
G: You've proven your mettle in cooking challenges. What would you do if you were forced to make guacamole—without avocados?
RB: Probably something with a mango or maybe even a squash. Mmm, let's hope I don't ever have to come up with that.
G: Once upon a time, Mexican food wasn't held in as high regard as other cultures' foods—French, Italian, etc. Do you see this phenomenon playing out with any other world cuisines right now? Which culinary tradition is currently poised to undergo a gourmet renaissance? 
RB: I am not sure about a specific cuisine, but I do know this: ethnic food, period, is becoming the norm. It is now being cooked by amazing chefs in America with American ingredients—it's gutsy, cutting edge, and just really exciting.
G: Do you ever feel confined to cooking Mexican food at every party, or do you sometimes invite 20 people over for spaghetti and meatballs?
RB: Oh no, I cook everything. I
love
Thai food. I am working my way through Middle Eastern cooking at the moment. And yes, I would make a pasta dish with greens from the garden.
G: When you have scores of guests, there's always factions of vegetarians, vegans, and allergy sufferers. Do you have foolproof party-planning recipes that cover all of the bases and leave no stone unturned, or do you have special peppers that reduce swelling?
RB: I really start with a sauce that can be all things to all people and build up. I don't like anyone at the table feeling like they are getting different food, so I like everyone to have the same idea on their plate. Whether it is an amazing mix of mushrooms in the same sauce, and the course is really supposed to be carne asada, I want everyone to feel comfortable.
G: Some celebrity chefs have vicious opinions about vegetarianism. What's your take? Do you believe vegetarians are missing out?
RB: I think vegetable dishes are amazing. I tend to eat a lot of vegetable dishes after the holidays. I am cooking through a Middle Eastern cookbook, and it is all about grains, vegetables, and spices. I love it.
G: The modern celebrity of chef-hood: good or bad?
RB: I think it is all good. We are celebrating food, and I do think when people are paying attention to not only who is making your food but what exactly you are eating and where it is coming from—you can't beat that.
Roy Ivy contributed to this article.