A Road-Trip Mixtape that Kids Will Love (And Parents Won't Hate)
BY: Aimee Algas Alker |
Apr 7, 2014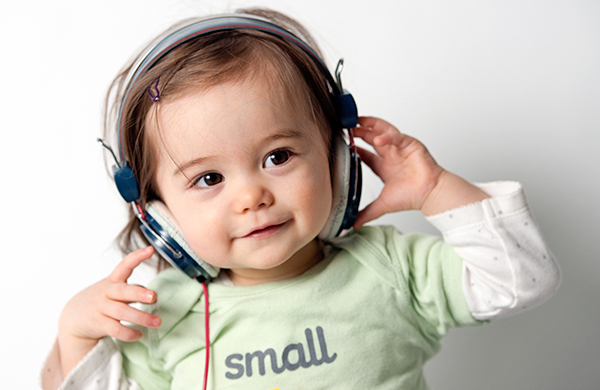 What makes a kids' song
not
feel like ear-torture for adults? It should have a catchy, but not overly saccharine melody that makes long car rides more interesting, not more agonizing. What makes a grownup song kid-friendly? It should be fun to dance to. It should have lyrics that could prompt a teaching moment or great on-the-road conversations. At the very least, it should be good for singing at the tip top of your lungs. That's a tall order for a single song, let alone an entire playlist. But now that my daughter is finally able to sit in the car without stopping every two hours, road trips—and the musical compilations that accompany them—are back on the menu. Following the specifications above, I created (and tested!) a playlist that
should
keep both the kid and the grownups smiling—or at least, not screaming.
1. "Lovely, Love My Family," The Roots
Some of the best parts about the show
Yo Gabba Gabba!
are the performances of kid-friendly songs by bands that parents adore. This song by The Roots teaches kids to count their blessings ("I'm mesmerized by all the many good things in my life") and how love can be a respite from "the way the world is spinning." Really, I could make a playlist of songs just from
Yo Gabba Gabba!
alone and only get bored by maybe the 10th repeat.
2. "Why Does the Sun Shine?" They Might Be Giants
This band has a talent for using $10 words in a very melodic way, so it's no surprise that they parlayed this into a series of children's albums, all of which are worthy of this list. This song is jam-packed with solar facts, so once you've got these lyrics down, you'll all be just a little bit smarter.
3. "Dinosaur Song," Johnny Cash
Yes, Johnny Cash wrote a children's record, and
yes
, it's amazing. This song raises the very serious question of what it would be like to have a dinosaur as a pet, which could spark a great discussion when you stop for lunch: What would you feed it? Where would you keep it? Would a stegosaurus or a triceratops be better at fetch?
4. "Family Time," Ziggy Marley f. Judah Marley
This song is like an easy Sunday afternoon in the backyard: grill going, family stopping by, playing ball with the cousins. When little Judah Marley joins in the fun, the song comes full circle.
5. "Three Little Birds," Bob Marley & The Wailers
Marley's lyrics—"Don't worry about a thing, 'cause every little thing is gonna be alright"—are a great tantrum-soother for kids who hit the "Are we there yet?" stage of the road trip.
6. "When Grandma Says No," The Verve Pipe
We all know what Grandma means when she says no. This songs makes for a great sing-along, especially when the chorus builds.
7. "On the Road Again," Willie Nelson
Even a trip to the grocery store feels like it could be an adventure when you're belting the lyrics, "Like a band of gypsies, we go down the highway..."
8. "ABC," Jackson Five
This classic's vibrant vocals, keyboard riffs, and chunky bass line are guaranteed to put a smile on anyone's face, no matter what the age. Who cares if little Michael never gets past the third letter of the alphabet?
9. "Happy," Pharrell Williams
Thanks to
Despicable Me 2
and one Fiat commercial, this song is
everywhere
. And yet, I'm not sick of it. It's got a '60s-throwback groove that would make a killer start to a great dance party—even within the confines of a car.
10. "Starfish and Coffee," Prince
Though much of his music is not fit for tender ears, Prince is a true poet—and this sweet song can kick-start a deeper discussion about Cynthia Rose and her troubles. What do you think was in her lunchbox? Why did Lucy cry? What do you think a starfish
actually
tastes like?
11. "Groove Is in the Heart," Deee-Lite
Silly, fun, and utterly danceable, and the raspberries at the end of Q-Tip's rap (yes,
that
Q-Tip) never fail to make my kid melt into laughter.
12. "Say Hey (I Love You)," Michael Franti & Spearhead, Cherine Anderson
The beat is infectiously upbeat, and you'll have this chorus stuck in your head for days—and won't really want it to leave.
13. "Sir Duke," Stevie Wonder
This joyous funk track doubles as a music lesson for your little moppets, as it name-drops the jazz greats who arguably set the stage for all pop music: Ella Fitzgerald, Count Basie, and of course, Sir Duke Ellington.
14. "You're My Best Friend," Queen
Freddie Mercury's vocals are immaculate, and while his range is amazing, his songs are still very easy to sing along to. Lyrically, it's a celebration of friendship in its purest form—which is why my husband and I also danced to it at our wedding.
Click here to listen to the full playlist on Spotify.