A Style Q&A with My Mom, Because It's Almost Mother's Day
BY: Favin the Maven |
May 8, 2014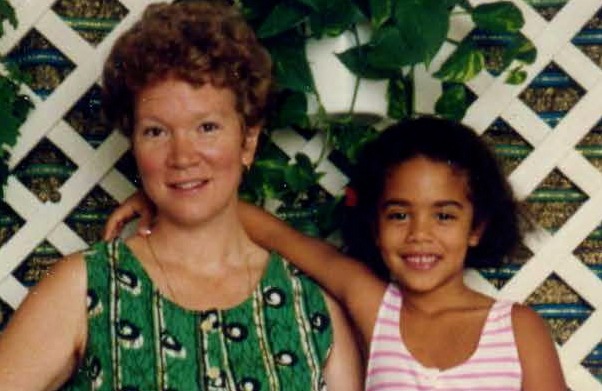 I feel like I was born in high heels, but my mother hates to wear them. In fact, she's always gone against the grain when it comes to fashion. I started noticing it in high school, meeting my friends' parents. Their moms wore slacks and polos, with sweaters tied around their shoulders. My mother was rocking big, flowing dresses, multicolored sunglasses, and no makeup.
I wasn't embarrassed, though. OK, I was a little embarrassed when she insisted on socks with open-toed shoes—but I was a teenager! Mostly, I loved having a mom who stood out. And for Mother's Day this year, I decided to show her off. I interviewed her about her sense of style, and how it felt to raise a daughter who was clearly on a different page.
FAVIN: Hi Mom! So, the first question is: how would you describe your style?
CINDY: I'm casual. I don't care a hoot around trends. I'm also big on comfort. ... I tend to wear dresses.
F: And Birkenstocks.
C: And Birkenstocks. Although I have no Birkenstocks at the moment. I'm wearing clogs.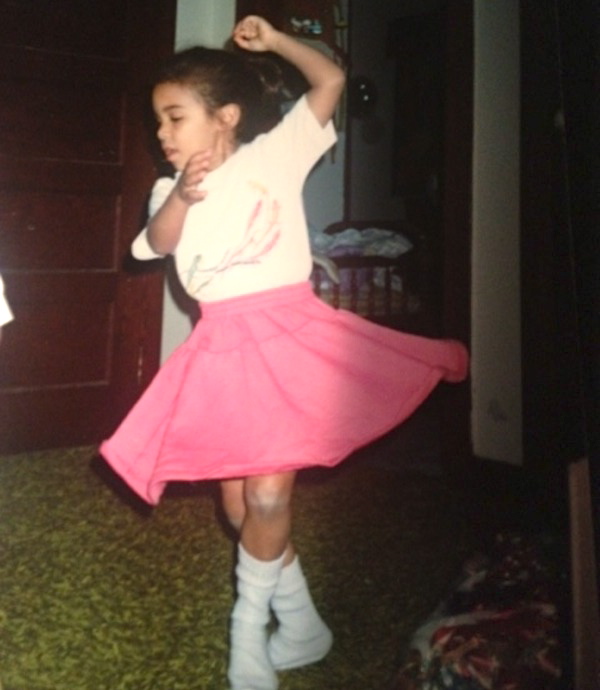 F: Haha, of course you are. How would you describe my style?
C: Fou-fou-la-la from birth. You were always going to have your own opinions about clothing, which I advocate for. You've always loved bright, sparkly things.
F: Truth. Do you think we tend to clash or agree when it comes to fashion choices? I'm actually going to answer this question first, because every single time I go home, you're wearing socks and open-toed shoes, and I'm like, "Please, no."
C: You're so exaggerating! I'm absolutely charmed by the fact that we're so different. I love the way you look, and I live vicariously through it. I never would have made those choices, not because I think they're wrong, but because I never pictured myself as a girl-about-town.
But mind you, I joined the Peace Corps in the Middle East when I was 22, so we dressed to please our neighbors and our friends over there, which is an entirely different style.
F: Can you think of a fashion or beauty trend that we both love? There must be something.
C: Let me think. Well, we both like color!
F: Oh! We both like the cinched waist because we both have smaller waists and really wide hips. (Thanks, mom.)
C: Yeah, you're welcome, honey.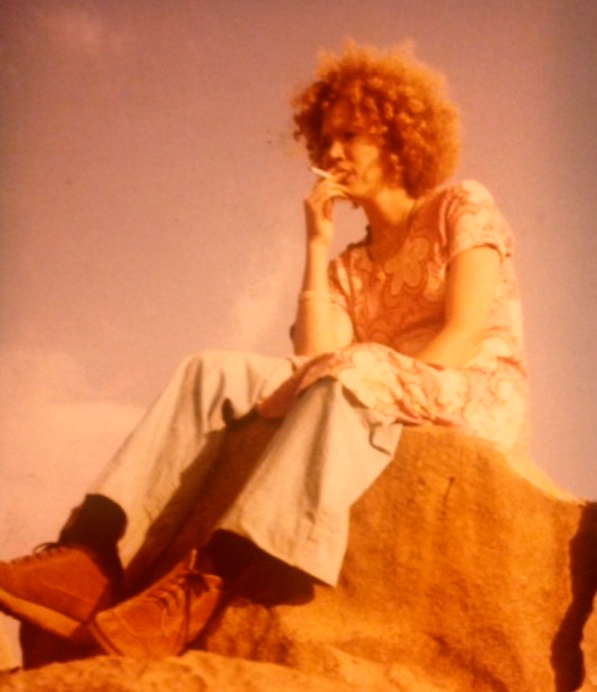 F: Do you think the standards for beauty were different when you were my age?
C: 100%. I went to high school in 1970, and in the '70s it was really cool to have long, straight hair parted down the middle and to wear bell bottoms. I was totally out of sync with that. I was heavy; I had red, frizzy, kinky hair. I was not cute. My mother wouldn't buy us jeans, so we had to sneak out of the house in jeans.
F: Didn't you iron your hair? Like with an iron on an ironing board?
C: I would iron my hair, roll it in orange cans, and we would tape it down to try to make bangs. It was so sad. I was always trying to make my hair do something it wouldn't do. Finally I just embraced it, and I became cool in my own way. I let my hair frizz, I wore baggy clothes—it was a statement all by itself.
Now, I just put a little bit of eyeliner on sometimes and a little bit of mascara.
F: While I was growing up, did you try to guide my perception of fashion and beauty?
C: Yeah, I think you do that by nature of being a parent. I very seldom put my foot down with beauty choices, though, because I figured they were all pretty much passing fancies. It was not a battle I was going to pick. I wanted to make you feel comfortable in your skin without trying to mold it.
There was a period when you wanted your bellybutton pierced, though, and I was like, "Absolutely not."
F: What do you think was the most important lesson you tried to teach me?
C: Pick things that look good on you. You've been given a body style—try to be healthy, but don't reject something that you were born with. If you have big hips or you have big boobs, learn to dress with it, learn to live with it and don't rush to change it. Like my big thighs. I got 'em!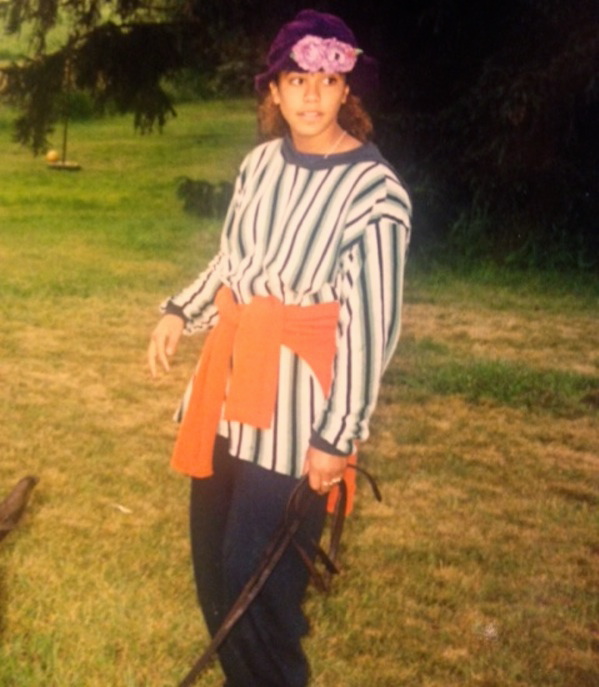 F: Were there times when I made big fashion mistakes and you felt like you had to step in?
C: Well, when you were a little girl, you didn't understand what went together, so you just wore it all. At your sixth-grade graduation ceremony, you wore pink lamé high-top sneakers, a royal-blue dress, and a green straw handbag.
That was all sort of fun, though. I let that slide. I think the hardest for me was that at one point, you really, really wanted to wear daisy duke shorts. And I didn't want to let you do that. As you said earlier, you've always had hips too, and I just thought that the shorts looked horrible. I wanted you to make choices for your body type that were flattering, and because I grew up heavy, I had a lot of baggage around that.
In the end, I tried to discourage that choice without hurting your self-esteem. I think I accomplished that. You have wonderful self-esteem.
F: Thanks, Mom.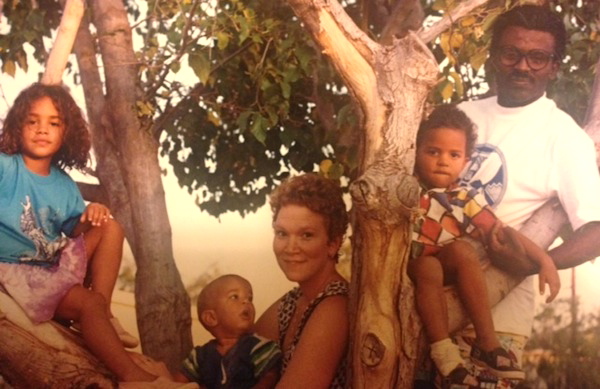 Find the perfect gift for Mom in Groupon's Mother's Day shop.
Photos courtesy of Favin Gebremariam
This interview has been condensed and edited.
BY: Favin the Maven
For me, both beauty and fashion need to be accessible and not intimidating. I love a great deal and a good DIY beauty treatment. I pride myself on trying new trends, being open minded and getting a great treatment without breaking the bank. In the name of beauty I will try anything once.