A Tequila Cocktail to Celebrate Cinco de Mayo
BY: Lisa Ladehoff |
May 2, 2013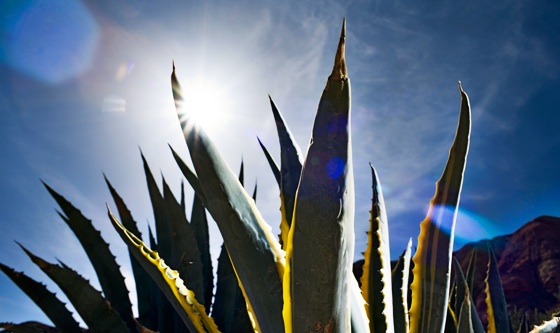 "The world of tequila has changed, for the better," says bartender Russell Woelfel, a veritable authority on all things boozy. For years, tequila most commonly appeared in classic margaritas—or straight from the bottle on a wild night. These days, however, it's no longer simply a victim of the shot-and-a-beer days or the sour mix of one's youth. Instead, tequila is the request of the refined sipper who can savor the spirit's distinct aroma and complex flavors. A product of the blue-agave plant, tequila has been made in Mexico for more than 400 years, almost exclusively in the state of Jalisco, where rich volcanic soil allows the ancient spiky plants to flourish. The planting, upkeep, and harvesting remain largely a manual effort, overseen by jimadores—the men who harvest the agave—whose knowledge has been passed down for generations. Following the fermentation and typically a double distillation, tequila is bottled unaged (blanco), aged two months to a year in oak barrels (reposado), or one to three years (añejo). Whereas the young blanco tequila exhibits bolder flavors of distilled agave, the reposado and añejo tequilas are smoother, having taken on the flavors of the casks as the bite of the alcohol mellows. "Everyone should know how to make a margarita by now," Woelfel says. Instead, he recommends the Oaxacan old-fashioned, adapted from Phil Ward's original recipe.
Oaxacan Old-Fashioned
What You Need:
1½ ounces reposado tequila ¾ ounces Ilegal joven mescal ¼–½ ounce agave syrup (depending on how sweet you prefer your drinks) 2 dashes angostura bitters Grapefruit zest
What You Do:
1. Build in a mixing glass. 2. Stir. 3. Pour into an ice-filled rocks glass. 4. Zest and garnish with a grapefruit peel.
BY: Lisa Ladehoff
Guide Staff Writer
A native of the city of big shoulders, Lisa is a small-shouldered books and booze enthusiast living on Chicago's Northwest side with a large cat, a tiny bar, and a medium-sized library.