A Week's Worth of Drink Specials at Chicago's Patio Bars
BY: Halley Lawrence |
Jul 24, 2013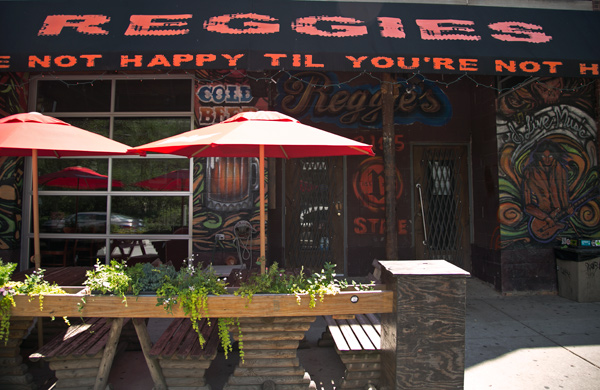 Happy hour is named for the happiness people feel when they save a buck or two—or is it named for the natural smile lips make when they're following the curve of a glass? Whichever is true, happy hour is even happier when it happens outdoors in warm weather. Check out our list of Chicago patio bars with drink specials for every night of the summer.
The Day:
Monday
The Drink:
Old-fashioneds and Manhattans
The Patio:
The Drinkingbird
| 2201 N. Clybourn Ave. Ease into the week with The Drinkingbird's Old Man Mondays, featuring beverages crafted from Old Grand-Dad whiskey. There's outdoor seating for 26.
The Day:
Tuesday from 6 p.m. to 9 p.m.
The Drink:
Complimentary craft-beer tastings
The Patio:
Maria's Packaged Goods & Community Bar
| 960 W. 31st St. In business since 1937, Maria's Packaged Goods & Community Bar—half liquor store, half neighborhood tavern—draws a diverse crowd with an arsenal of craft beers and various DJ nights.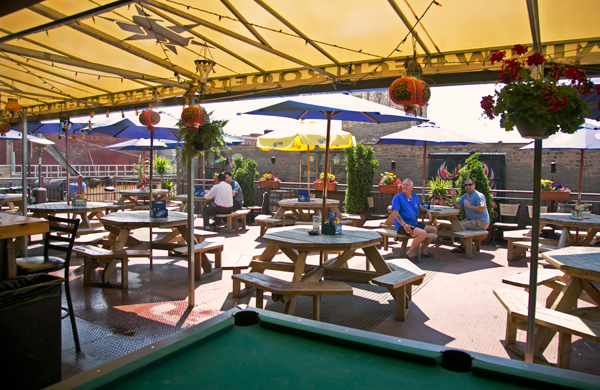 The Day:
Wednesday
The Drink:
Herradura margaritas
The Patio:
Reggies
| 2105 S. State St. A pool table coexists with hanging flowers on the rooftop deck. And Herradura margaritas aren't the only special on Wednesdays. You can also sip long island iced teas, Stoli cocktails, or Stella Artois and Hoegaarden on draft for a discounted price.
The Day:
Thursday
The Drink:
22-ounce bombers of 312 Urban Wheat Ale
The Patio:
Kelly's Pub
| 949 W. Webster Ave. Situated close to the rumbling L, this bar's patio is perfect for drowning out awkward conversational pauses during first dates.
The Day:
Friday
The Drink:
Jeppson's Malört shots
The Patio:
The Windsor Tavern
| 4530 N. Milwaukee Ave. A bitter grapefruit liqueur known for its
power to contort faces
, Malört is truly a Chicago spirit—it's typically only available only in the city's metro area. Some say it's an acquired taste. Stop in to start your acquisition, or bring your worst enemy for a shot.
The Day:
Saturday
The Drink:
Absolut bloody marys
The Patio:
Celtic Crown Public House
| 4301 N. Western Ave. Celtic Crown features outdoor seating, affordable drinks at three separate bars on multiple stories, and perfectly crispy tater tots.
The Day:
Sunday
The Drink:
Budweiser family buckets
The Patio:
Cork & Kerry
| 10614 S. Western Ave. The spacious, backyard feel of the beer garden at Cork & Kerry's southernmost satellite helped rank it among one of the city's
best bars for thirtysomethings
.
Photo: Stephanie Bassos, Groupon