Affordable Golf Courses in Austin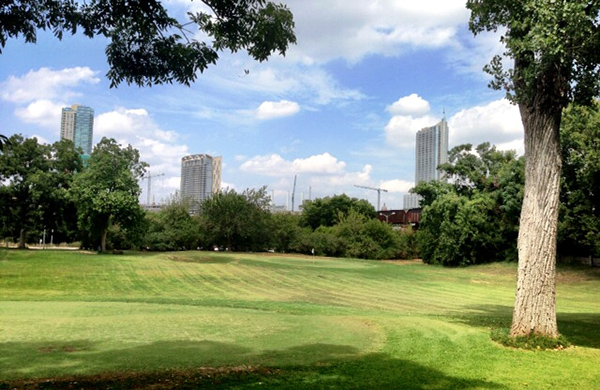 It's great to be a golfer in Austin because you can basically do it year-round (assuming you can take the summer heat)! Austin offers a variety of beautiful courses that even those on a budget can enjoy.
ProTip: I have found that using GolfNow.com is the best way to find the lowest prices on tee times around town. All of these courses can be played for about $25, cart fee included.
Morris Williams Golf Course - In early 2013 this course reopened after being closed for almost a year for extensive renovations. This is probably the best value for your money. It's located on the Eastside of Central Austin, the clubhouse is in pristine condition and it's a solid course. The fairways are open, there are a few elevation changes, tree hazards and sand traps, but not too many water hazards. It also seems to be a hidden gem as it's never difficult to score a tee time, and the course rarely feels too crowded.
4300 Manor Road Austin, Texas 78723
Lions Municipal Golf Course – Playing a round of golf at Lions in the heart of Central Austin is basically a right of passage in the Austin golf community. The course is 'irons only' but that doesn't stop people from pulling out drivers every now and then. The best way to describe this course is 'classic, but a bit cramped.' The fairways are narrow, there are plenty of trees, hazards and doglegs. As long as you know what to expect though, it's a great course. The course has been open since the 1930's, so the mature trees and dated clubhouse definitely give it an older feel. But for the convenience of the location and the money, it's no surprise that it's a favorite among locals.
2901 Enfield Road Austin, Texas 78703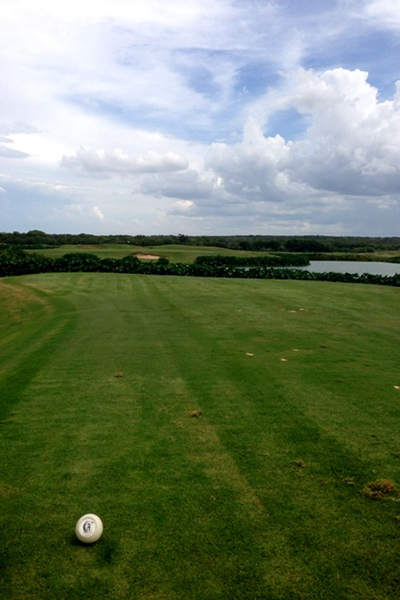 Roy Kizer/Jimmy Clay – Jimmy Clay and Roy Kizer are two 18-hole golf courses in southeast Austin that share a parking lot and clubhouse. They both are a well kept, and the courses prove forgiving enough to help build confidence if you are new to the game. A few of the holes have some pretty risky terrain but nothing to be too terrified of. There are a few water hazards and a few holes with some serious sand traps that can be downright dangerous. But aren't hazards part of the game? If you were to ask local golfers which course they preferred between Kizer and Clay, 9 out of 10 of them would probably pick Kizer. Clay is always a few dollars cheaper and less crowded though. Both are a win.
5400 Jimmy Clay Drive Austin, Texas 78744
Shadow Glen Golf Club – This course is about a twenty-five minute drive from Downtown Austin, but well worth it. It's a little golf oasis out in the middle of nowhere. This course has a little bit of everything; sand, water, trees but what adds to the fun are the holes with big elevation changes. The holes offer a lot of variety, and a few of them even have an east coast boardwalk feel to them with wooden bridges and cart paths. The clubhouse here is also very nice.
12801 Lexington Street Manor, Texas 78653
Bulter Pitch and Putt – This pitch and putt course is a hidden gem just south of downtown. As the name suggests this 9 whole course requires only an iron or two and your putter. You'll find everything here, from avid golfers working on their short game, to those who have probably never swung a club in their life. It's casual; feel free to bring a cooler and even your pup. This walking course has some sweet views of downtown and is always a great way to kill a few hours. $8.00 cash only.
201 Lee Barton Drive Austin, Texas 78704