All You Need to Know About G-Eazy in Three Music Videos
BY: Emily Wachowiak |
Mar 5, 2014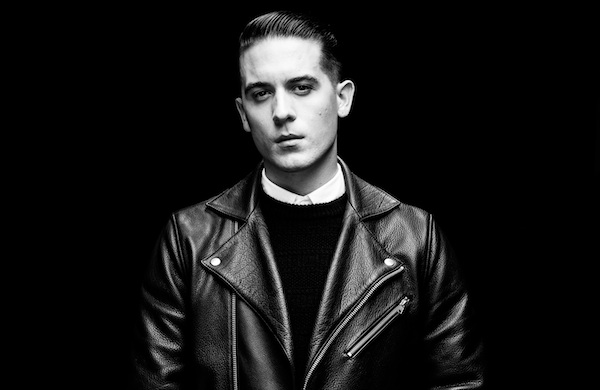 Before G-Eazy's These Things Happen Tour swings by the Bottom Lounge on March 16, get to know the retro-loving rapper through his smash-hit videos. 
1. He's Basically James Dean 
It's not just the letterman jacket, the shades, or Fonz-approved hairstyle—
G-Eazy
went full '50s on his 2011 mixtape
The Endless Summer
, layering his rhymes over retro doo-wop beats. "Runaround Sue" was that collection's breakout hit, with more than 3.5 million YouTube viewers tuning in to hear the rapper's clever hip-hop update of the classic breakup song (and possibly fawn over his adorable
Rebel Without a Cause
smirk).
2. He's an Oakland Boy At Heart
Although he began self-releasing singles and playing to sizable crowds while attending college in New Orleans, G-Eazy was born and raised in Oakland, California. The rapper, who graduated from Loyola University with a degree in music industry studies, chronicles his journey from "the BART train to the tour bus" in the 2013 song "Far Alone." The video flashes back to the rapper's teenage years, hitting all the Bay Area hangouts G-Eazy used to frequent before his turn as rap's next self-made superstar. "They used to always say I couldn't go too far alone," sings guest Jay Ant in the chorus. "But now I'm here," G-Eazy cuts in.
3. He's About to Blow Up
"They say I'm next to get it," G-Eazy intones during "Almost Famous," a single released late last year. The wildly ambitious music video, filmed in what appears to be one long take, follows the equally wild ambitions of G-Eazy as he imagines himself on the covers of the America's biggest magazines. The positive press is already materializing, with
XXL
hyping G-Eazy's recent
"Been On" remix
with tour partner Rockie Fresh. Something tells us that's not the end of it—the These Things Happen Tour is supposedly named after an upcoming third album rumored to drop some time in 2014.
G-Eazy's sold-out These Things Happen Tour comes to the Bottom Lounge (1375 W. Lake St.) on Sunday, March 16. Watch out for his upcoming album later this year. 
Photo by Bobby Bruderle