A Sommelier on Thanksgiving Wine Pairings
BY: Kevin Moore |
Nov 27, 2013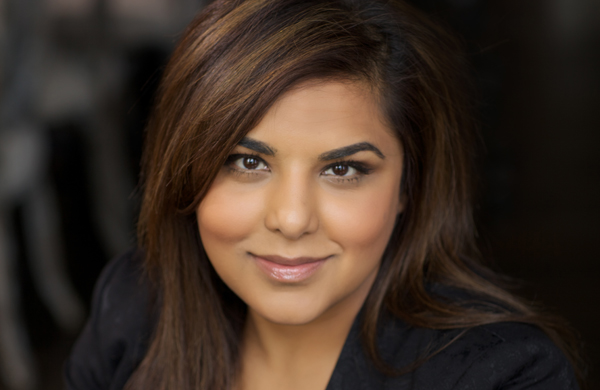 Alpana Singh, the host of
Check, Please!
on WTTW Channel 11 for 10 seasons, knows a few things about wine. A master sommelier, the Monterey native began working in the wine industry at age 19. Currently, she focuses her time and energy on
The Boarding House
, a wine-centric eatery she founded along with restaurateurs Matt Fisher and John Ward in Chicago's River North neighborhood. We spoke with Alpana about her family's Thanksgiving plans as well as the tricky task of picking wines to pair with a feast featuring so many eclectic flavors.
GROUPON: How do you and your family typically celebrate Thanksgiving?
ALPANA SINGH: While I was growing up, my parents would host Thanksgiving and I would help with the cooking. After I moved to Chicago 14 years ago, I started to host Thanksgiving with friends who were stranded without family or had to work and traveling was not an option. This year, I am headed to North Carolina to celebrate the holiday with my dad's sister and her family.
G: Who chooses the wine?
AS: Being a sommelier, the task usually falls upon me. I typically select 8–10 different types of wines so that there is something that will appeal to almost any palate.
G: Do you have three to five easy tips for people picking a wine to serve for Thanksgiving dinner?
AS:
Consider your audience
—it's more important to appeal to the tastes of your guests rather than pairing wines with the specific holiday fare. If Grandma likes something on the sweeter side, have a riesling on hand for her to enjoy.
Select a variety of wines
rather than going for just one or two options. This also makes for a fun activity for your guests as they can occupy themselves with a mini wine tasting while you put the final touches on dinner. You can also just
keep it simple
and select two "all-purpose" wines, such as a lighter-style white such as sauvignon blanc and a medium-bodied red such as pinot noir.
Sparkling wines
are almost always a huge hit so don't forget budget, and
turkey-friendly options
such as prosecco or cava. [
bolding is ours – Ed.
]
G: Any special Thanksgiving plans at The Boarding House?
AS: We will be featuring a multiple-course prix fixe menu. Not everyone is into cooking and we're hopeful to create a wonderful Thanksgiving experience for our guests.
More details are available on our website
.
G: What wine would rouse someone from a tryptophan-induced food coma?
AS:
Dessert wines
are perfect for this. A sauternes or refreshing moscato d'Asti will pump some much needed sugar into your system to get you going again.
G: What wine could stand up to turducken (a deboned chicken, stuffed into a deboned duck, stuffed into a deboned turkey)?
AS: A spicy and robust
grenache
or
syrah
based Cotes du Rhone would work.
G: The Dallas Cowboys always play on Thanksgiving. If the Cowboys are "America's Team," then what is "America's wine"?
AS: For sure this would be
zinfandel
. It is rarely encountered outside of the United States and is very much an all-American wine.
G: What wine has a great story, something you could spout off to help derail an uncle's post-dinner political rant?
AS: I love telling people about
Ernesto Catena's wines from Argentina
. In fact, Ernesto built the world's largest vineyard in the shape of a maze. Occasionally, workers will become disoriented and get lost and a rescue party goes out to find them. I asked Ernesto's assistant why he decided to plant a maze and he said quite simply, "Because he can—he's Ernesto Catena." A precise answer to deal with any political rant as some people can just get away with certain things.
Photo courtesy of Jeff Schear Visuals
BY: Kevin Moore
Iowa-born, Arizona-raised, and Illinois-tax-paying writer who can answer any Trivial Pursuit question about wine or snakes.