Amp Up Your Beauty Look with Vivid Salon's Saving Grace
BY: Megan Elliott |
Jan 2, 2014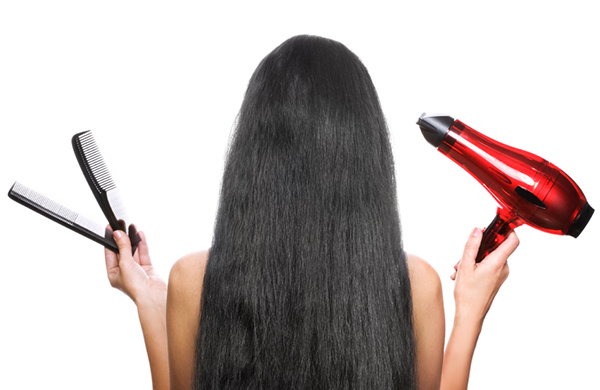 When one moves to a new city, finding a new stylist is one of the most difficult and daunting tasks for many women. It can take years to find someone who truly understands you hair and shares your same vision in the cut, color and styling department. Lucky for Atlanta ladies (and men!), though, Vivid hair salon is a reliable and safe go-to. Their stylists are educated, up-to-date and trendy. No matter what look you're going for, you're sure to be pleased with the results. I caught up with one of Vivid's talented stylists, Grace, and got the scoop on Vivid, common hair mistakes and more.
What is your favorite thing about working at Vivid?
My clients! I learn so much from them. My clients have become friends that I cherish.
How is Vivid different from other salons?
Vivid is a very modern but traditional neighborhood salon. The wooden floors and the brick and stone walls give it a very cozy and inviting feel.
What made you want to be a stylist?
I was always fascinated with color and shapes. Growing up I did a lot of different things to my hair and thought, why not learn and do it professionally? I wanted to have fun and enjoy my work.
What is your favorite thing about being a stylist?
I have a lot of fun with it. Being a stylist is exciting and keeps me on my toes for new trends and styles. I love sharing my knowledge and teaching my clients about how to treat their hair. Being given the ability to help find someone's confidence is such an honor!
What is your favorite style to cut? What about color?
Right now my favorite style to cut is different degrees of angled bobs and adding a lot of texture and layers in my cuts. For color, I'm obsessed with deep and dark roots with bright highlights around the face.
What was your proudest moment as a stylist?
My proudest moment would have to be when I was invited to be a part of New York Fashion Week Spring 2011. That was an awesome experience.
What product line do you recommend?
I love Pureology. It's a 100% vegan and sulfate free. It smells great and feels amazing on your hair. I like chi blow dryers and flat irons. They glide so easily on your hair and last a long time.
What are the biggest and most common mistakes people make with their hair?
Not getting regular trims. Even when growing out your hair you must get your regular trims to keep it healthy. Also, box dying your hair. Color doesn't lift color so once you do it, it becomes a color correction in the salon! So eventually it will cost you more money!
Any final tips or tricks?
Random trick: When hair is standing up from static, rub a laundry dryer sheet on your hair. It takes the static right out! Grace was my savior when I decided to cut over ten inches off of my hair to donate to Pantene Beautiful Lengths. My 'after' look had me feeling like a celebrity (namely, Olivia Palermo and Ashley Benson, whose photos I brought in as an example – I mean, the cut was literally identical!). I highly recommend booking a spot with this talented lady. Plus, all new customers get a welcome packet complete with money-saving coupons. To book your appointment at Vivid Salon, call (404) 685-3557 or visit them at 1401 N. Highland Avenue NE.
BY: Megan Elliott
Megan Elliott is the creator and voice behind the fashion lifestyle blog, Lush to Blush. After moving to Atlanta from a small town in Florida, she made it a goal to take advantage of her new surroundings and visit as many local establishments as possible. Follow her on her journey as she discovers the award winning restaurants, as well as the hidden gems that Atlanta has to offer.