An Interview with Matt Coggin of DBA Barbecue
BY: Danasia Fantastic |
Nov 3, 2022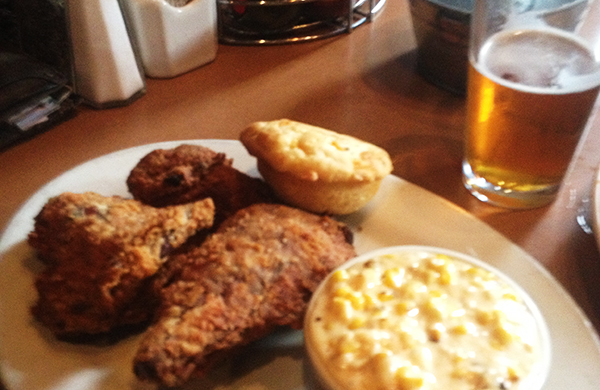 If you're ever on the hunt for tasty barbecue and a fun place to watch the game with like-minded sports fans, look no further. DBA Barbecue has you covered. With an array of menu items that will leave you speechless, DBA Barbecue is one of the most talked about establishments in the Virginia Highlands. Meet Matt Coggin, the managing partner of DBA. Today he shares a little insight on how it all got started and some of the future plans for this delightful, local haunt.
How did DBA Barbecue come about?  
I have worked in the Virginia-Highland neighborhood for over 12 years.  At the time, I had been looking for a space for a couple of years when Vine, the former restaurant in our space, decided to call it quits. Although the recession was in full swing when I signed the lease in 2009, I jumped on the opportunity. I felt the neighborhood needed some great southern comfort food and barbecue at its foundation. Well that and butter.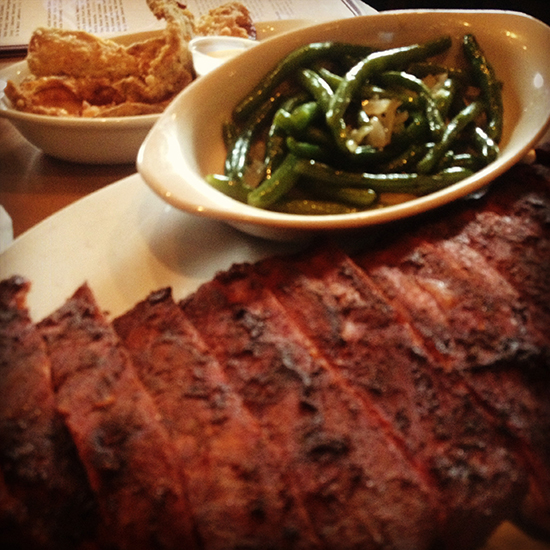 What are 3 menu items everyone must try when they come to DBA?
I am really proud of our St. Louis ribs, grilled Texas creamed corn and our house-cured and smoked pastrami.  I think that our pastrami is the best in Atlanta; total meat candy! We're also known for our smoked wings.
Your battered and fried bacon is outstanding! How did you and your staff come up with this concept?  
I was under the influence at 2 a.m. Just kidding. We can batter and fry anything!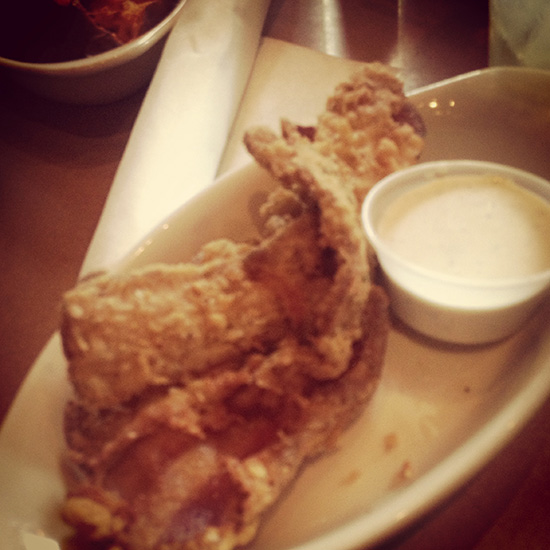 What separates DBA from other BBQ spots in Atlanta?
For starters, we are not a dive.  We are a full-service, full bar, neighborhood joint.  Our 'cue is a little on the sweeter side, and our house-made sides make us really special. In addition to always having great beer on draught, we also have an outstanding moonshine selection and quite a few creative cocktails — like our pickled moonshine martini. In the summertime we serve boozy moonshine slushies and homemade pudding pops…rolled in candied bacon. Of course, we also make all of our own sauces in-house and have found that we really hit a home run with our "Bryan's Tangy Sauce".
Are there any new menu items in the works that you can give us a sneak peak on?  
Chef Eric Guillot of Lake Charles, Lousiana just joined our team. He and I will be working together to add some new house-made sausage, gumbo and more nightly specials focusing on non-traditional barbecue (duck, lamb, tri-tip), as well as some Cajun specials. There are lots of new, exciting changes happening with D.B.A.'s menu in the coming months. Stay tuned!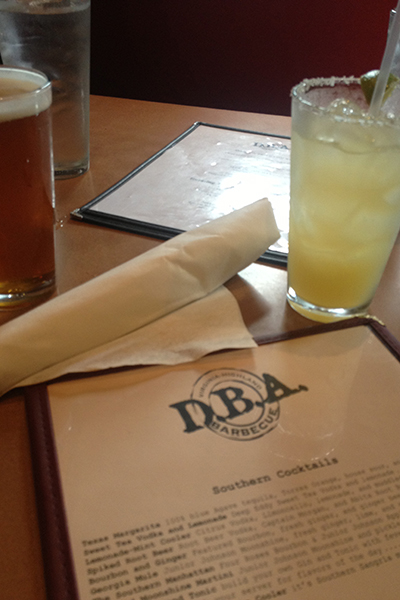 We love that you have moonshine cocktails. Tell us about your favorite one. 
I always loved the Pickled Moonshine Martini.  It's the one that started it all - 2.5 ounces of Junior Johnson Midnight Moon and a splash of pickle juice. It's shaken vigorously and served up with a pickle!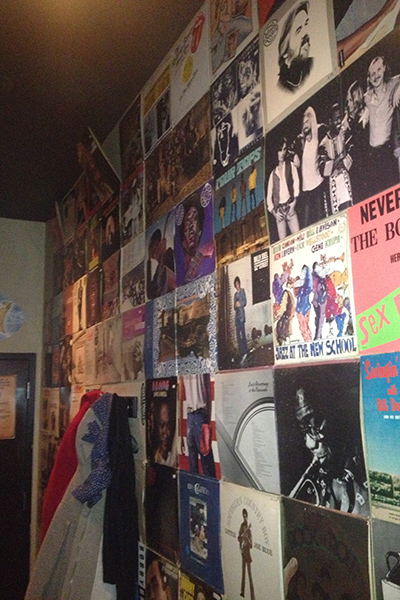 How would you describe the atmosphere at DBA?
D.B.A. is a casual, friendly neighborhood restaurant with a certain New Orleans vibe. Think Frenchman Street in New Orleans. Be sure to check out DBA Barbecue. With a great atmosphere, delicious cocktails and an ever-changing menu, DBA is sure to please!
DBA Barbecue
1190 North Highland Ave NE, Atlanta, GA 30306 (404) 249-5000