Apple-Picking Tips from Chicago Moms
BY: Aimee Algas Alker |
Sep 18, 2013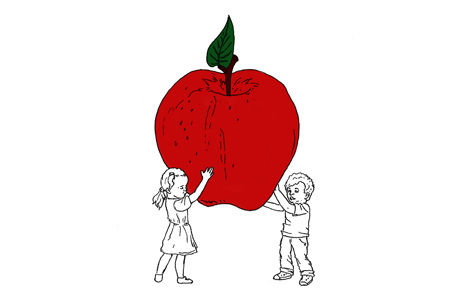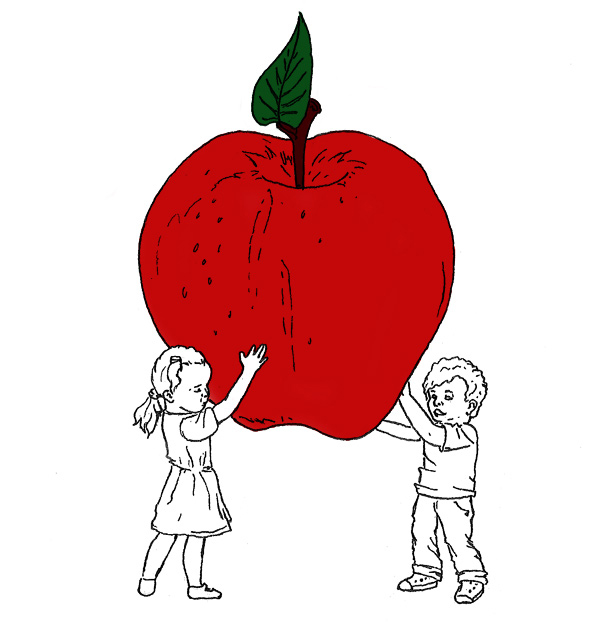 Growing up on the North Side of Chicago, a good climbing tree was hard to find. So every year, when my family would go apple picking, that was my time to shine. I'd climb as high as I could to get at the apples no one else could reach, filling our baskets to the brim. This year, I have more than tree climbing on my mind. In planning my family's own apple-picking outing, I talked to three mom bloggers to get their tips on picking apples: what gear should I bring and, most importantly, what to do with all those apples when we got home. They even shared some recipes, including one for roasted pork loin that blogger Johanna Cook says makes her a "rock star" whenever she serves it for guests.
The Moms:
Emily Paster,
West of the Loop
Joelen Tan,
What's Cookin' Chicago?
Johanna Cook,
Momma Cuisine
What's the Point?
Apple picking is
fun
, if only because climbing trees provides a tangible reward. Besides that, Emily says, "It's a great way for kids to learn that not all the apples in the world come perfectly round and blemish free. Apples on a real tree have funny shapes, bumps and bruises, and that's OK." Also, while the grocery store may carry just two or three kinds of apples, an orchard might have many more, including heirloom varieties.
What to Wear
Extra layers are important. Chicago's fall weather plays tricks on us—the day may start out balmy, but as soon as the sun starts to dip, a chill can linger in the air. Both Joelen and Johanna recommend bringing hoodies and hats for parents and kids, as well as an extra pair of shoes. One of them should be a pair that can handle stomping through the sometimes-muddy grounds of an apple orchard.
What to Bring
Bug spray and sunscreen—urban dwellers often forget how rampant mosquitos can be outside the city. Also, little hands will get dirty and sticky from handling all the apples. (Sometimes you pick one that looks so good, you just have to sink your teeth into them.) So a packet of wipes thrown in the baby bag will come in handy, as will the camera to capture your little one's first bite of a just-picked apple.
How to Get the Haul Home
Joelen brings along a big Rubbermaid tote to take her apples home in; barring that, she suggests taking along a bunch of reusable grocery bags. Once home, store them someplace cool and dry, and they'll keep for a long time. A good spot is in the basement, as Emily suggests, or even outside; Johanna keeps hers on her townhouse patio once the fall chill hits.
What to Do with the Apples
Beyond obvious ideas like making applesauce or apple butter, Johanna suggests that parents and kids dip the fruits in caramel or chocolate, then adorn them with candies and nuts to make gifts. You can also try one of the kid-friendly recipes I'll be posting next week. Stay tuned!
Illustration: © Will Landon, Groupon