GROUPON GUIDE TO WASHINGTON-DC
Artisanal Ice Is a Thing
BY: Melanie Zanoza Bartelme |
Jan 19, 2016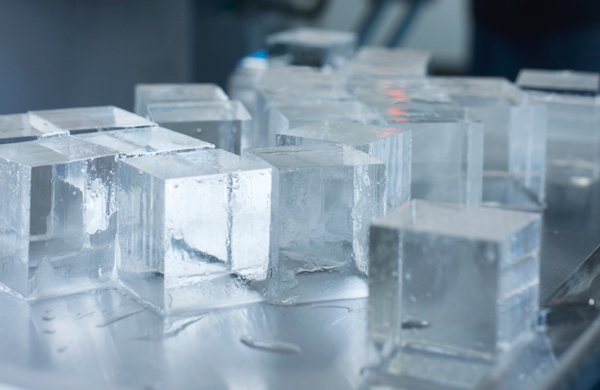 Mike Ryan is Chicago's only fan of the seemingly eternal winter. As owner and operator of Just Ice, Inc., a year-old company supplying large-format ice to a growing number of Chicago bars, these frigid temperatures make deliveries easier.
"We can just drive around with the top down," he joked.
So why are bars now paying for ice? The value of Ryan's large-format ice comes down to science. Because ice cubes carved from big blocks of ice are harder and more dense, they melt more slowly, keeping drinks colder longer without becoming watered down.
"[Large-format ice] preserves the temperature and the integrity of the cocktail or spirit," Ryan explained.

As head bartender at Sable Kitchen + Bar in the city's River North neighborhood, Ryan understood the benefits of large-format ice, but he didn't know of anyone supplying it. So he made his own.
In Sable's basement, he used a chainsaw to process 300-pound blocks of ice he sourced from a local ice sculptor. "They came down there once and saw me doing it," Ryan said, "and they were like, 'OK, look, we're going to let you do this, but let's pretend like this is not happening.'"
Emboldened by his results, Ryan and his fiancée decided to create their own company to produce this ice—and just this ice—within a West Side warehouse. There, they rely on a machine called a Clinebell to create massive ice blocks, then they carve perfectly clear cubes from each one with a bandsaw.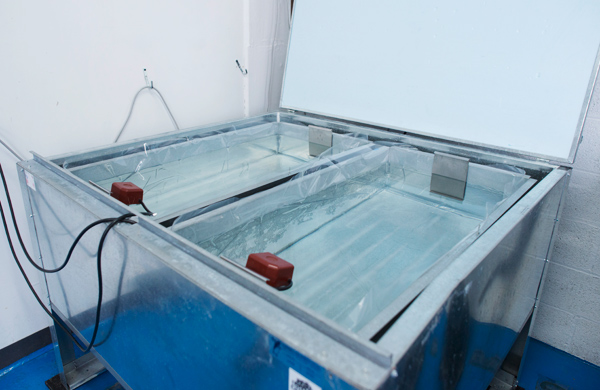 For a closer look at Just Ice, in the name of science, let's look at the numbers:
2: In square inches, roughly the size of each cube
Just Ice, however, can adjust this measurement to meet clients' needs. "Some places have these very old-school rocks glasses that have a beveled interior," Ryan said. "There's fluted glasses, glasses that flare out at the bottom. … We have to have a decent amount of flexibility."
3: The number of accounts Just Ice adds each month.
"We've been letting it grow organically, letting people discover and deciding they want it on their own," he said. Large-format ice is "really basically an asset to your bar program, but it's not something that's going to be a financial asset. So we put it out there, we've showed people what we're doing. It's been working out really well."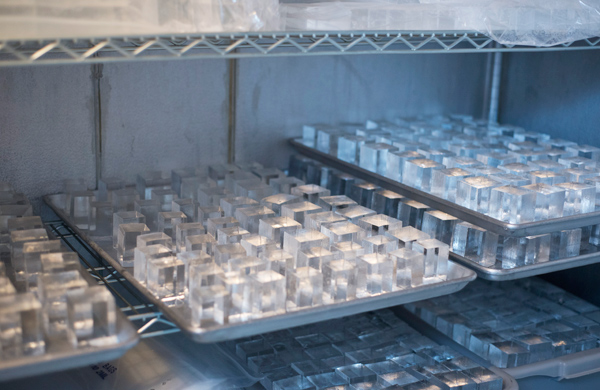 6: The number of days each week that Just Ice delivers.
Most bars opt for weekly deliveries, ordering 200–300 pieces at a time; Sable goes through about 350 cubes per week.
9: The number of standard cube shapes Just Ice presents to new clients.
Because they use a bandsaw to cut the cubes, most of these are rectilinear—long, rectangular cubes—"but we can pretty much do anything," Ryan said.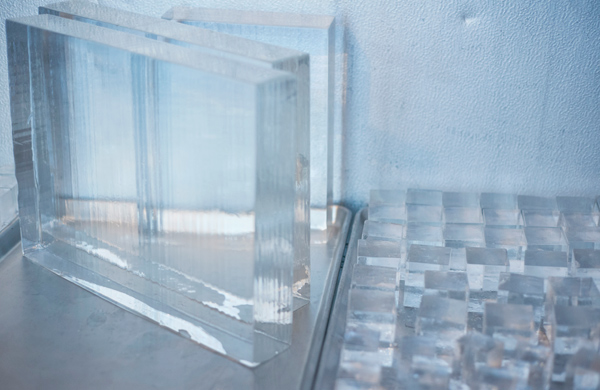 10: In minutes, the amount of time before most ice—even the best bar-made ice—starts to melt.
12: The number of months Ryan and his two partners have been at this.
And they don't plan to let up anytime soon. "We have some really cool plans for the near future," he promised, "not all of which I want to announce just yet."
16: The number of bars serving Just Ice's products.
Clients include, of course, Sable, Drumbar, and Three Dots and a Dash (named Best New American Cocktail Bar in 2014). "We started off at Sable because I know a guy there," laughed Ryan.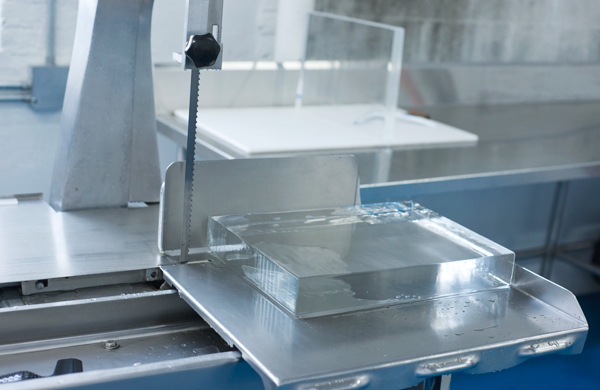 17: So far, the number of non-cube projects they've done.
They've poured ice plates for serving steak tartare, and they froze a wig in ice for an art show to represent drowning. For Halloween, they filled a carved pumpkin with lights, then encased the whole thing in ice. The result? A frozen jack-o'-lantern that glowed as brightly as if it had been lit by a candle.
300: In pounds, the starting weight of each large-format block of ice.
Each block begins as 38 gallons of water that take between 40 and 50 hours to freeze. Once fully frozen, each block requires eight to nine man-hours to process—from harvest to packaging—and yields roughly 500 cubes.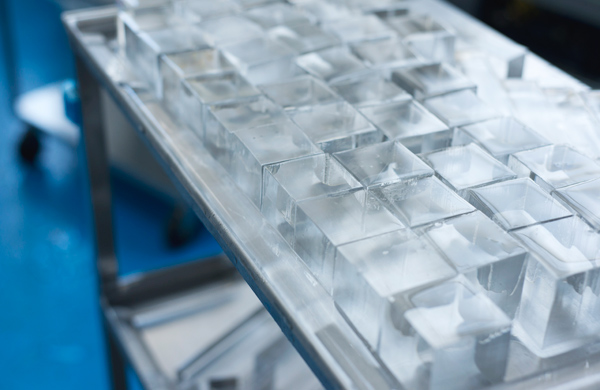 So what does this add up to? With several projects in the works, Just Ice is gearing up for a busy summer season, with new bars opening and people going out again.
"We're just going to be there to support [the bars] and keep growing," Ryan said, "to infiltrate the city's drinking culture." Which they'll do one block at a time.
Photos by Timothy Burkhart, Groupon
This article was originally published in February 2014.