Atlanta's Best Bakeries
BY: Jewel Hazelton |
Apr 3, 2014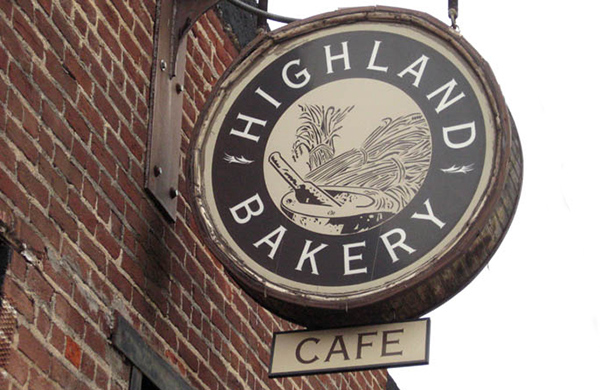 Every once in a while you might get a craving for something sweet. Maybe you're craving a handmade croissant or a cupcake topped with mountains of frosting, but no matter what you're craving the bakeries around Atlanta have got you covered. Satisfy your sweet tooth with this guide to the best bakeries in Atlanta.
Highland Bakery
With several locations in Atlanta, Highland Bakery has become a favorite bakery for locals for years because of their hand-crafted desserts. They are known for dedicant pastries, miniature red-velvet cakes, cinnamon rolls, pies, and sweet potato biscuits. While browsing through the pastry case, make an effort to stop in for a cup of coffee or enjoy brunch. If you decided to stay for a few hours of reading make sure  to order a stack of their sweet potato pancakes or mile high peanut butter banana French toast from their brunch menu.
Piece of Cake
Piece of Cake has seven locations in the metro Atlanta area, including a bakery in Hartsfield Jackson airport. The bakery has been making delicious treats since 1985. Piece of Cake sells layered cakes, pound cakes, cupcakes and cookies for you to take home and enjoy with family or friends. All of their baked goods will remind you of a piece of home.They also offer gluten-free baked goods made by Pure Kneed and Frannies, two local companies.
Café Intermezzo
You won't need your passport to visit this European café. Café Intermezzo has three locations in metro Atlanta, one in midtown, Dunwoody, and one at the Hartsfield Jackson airport. As soon as you walk into the café, head to the dessert case to view their extensive selection of pastries, cakes, cheesecakes, tarts and pies.  Sit on the patio and relax while you enjoy one of their homemade coffee choices. Their drink menu has so many options that they have a booklet filled with dozens of options for you to choose from.
Alon's Bakery and Market
This award-winning bakery and market is known for its gourmet artisan baked goods. Each pastry, dessert, and bread is handmade by in-house pastry chefs. You can enjoy hand-crafted rose macarons, miniature fruit tarts, an array of cheesecakes, or a salted caramel mousse.  In addition to being a bakery, Alon's also has a great breakfast and lunch menu filled with salads, sandwiches, and hot items like burgers and kebabs. Visit one of their locations in Virginia Highlands or Dunwoody.