Augustines' Music is the Good Kind of Dark
BY: Kelly MacDowell |
Mar 12, 2014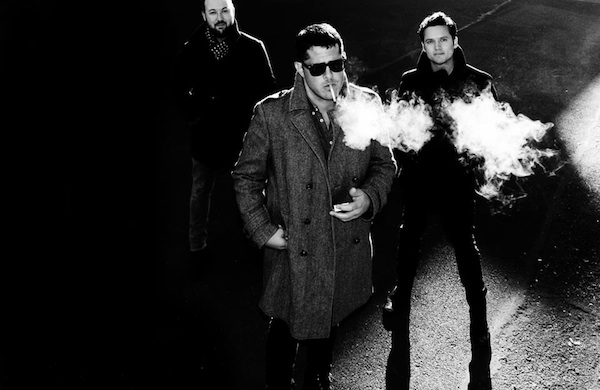 Don't let the uplifting synths and world beats fool you—this band's lyrics cut to the core.
As a band that formed in the wake of another's breakup and some deeply personal tragedies (including the suicide of vocalist Billy McCarthy's brother),
Augustines
has seen its share of crises. But such hardships also gave the Seattle-based trio a surprising strength on their debut,
Rise Ye Sunken Ships
, an album that contrasted darkly emotional lyrics with uplifting instrumentation. Three years later, that juxtaposition is still detectable on their recently released
self-titled album
. Yes, there are adorable synthesizers and Paul Simon–esque world beats, but the lyrics are as cutting as ever, especially on
"Nothing to Lose But Your Head."
"There are nights I can't sleep," sings McCarthy. "My mind feels like an empty parking lot for the unloved and lonesome ones." On "Now You Are Free," though, he tries to be optimistic: "Ya gotta let go, let go of all your ghosts." The songs—and Augustines' live show, no doubt—put the listener through their own crisis: is it still dark if it makes you smile?
Augustines plays Lincoln Hall (2424 N. Lincoln Ave.) on Saturday, March 15, at 10 p.m. Tickets are $15, and can be purchased here.
Check out "Nothing to Lose But Your Head" from the band's latest album,
Augustines
:
Photo courtesy of Augustines
BY: Kelly MacDowell
Kelly's first concert was Fleetwood Mac and her first career was in the beauty industry. Now a style and music writer, she loves Project Runway and her dog, Watson.