Austin Street Art Spots
BY: Kristy Owen |
Feb 17, 2014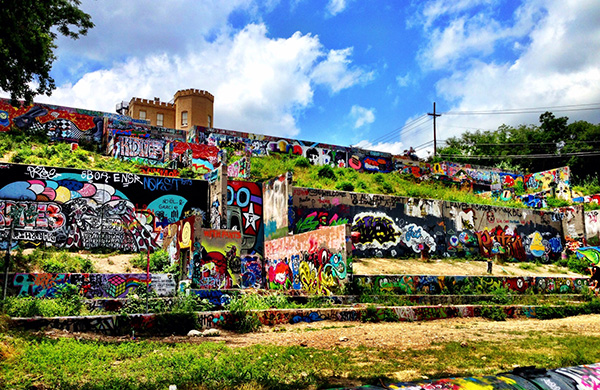 Baylor Street Art Wall: (pictured above) Often called "graffiti park," "art wall," "castle hill," or "the Foundation," this is the mecca of graffiti spots in Austin. This property was once slated to be condos, and the foundation was poured but things never moved forward from there. Eventually, local artists used the blank concrete foundation as their canvas. Now it is constantly changing, and you're sure to find new works and old favorites covered up from visit to visit. Street art lovers will easily be able to spend hours exploring the plethora of works. Location: 11th & Baylor Street
You're My Butter Half Mural: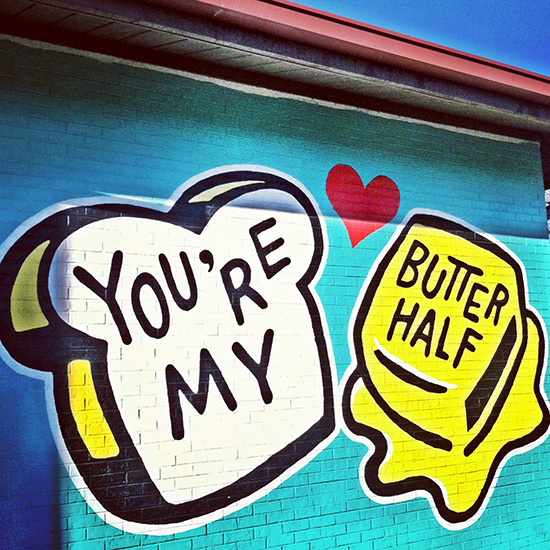 Can we get a collective "awwwww?" This is hands down one of my favorite street art pieces in the city. You'll see all types of people posing here, from couples, to people like me who pose with their pets. Either way, the colors and the message can't help but warm your heart. Location: United Way for Greater Austin Building -
MLK and Alamo
Smile Even If You Don't Want To: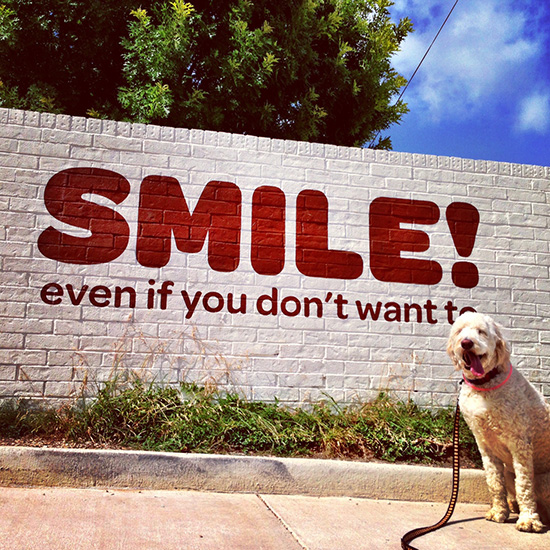 You can't help but smile when you see this mural. Your smile will be even bigger if you treat yourself to a cupcake while admiring this piece. Location: Hey Cupcake –1511 South Congress
Welcome To Austin Postcard: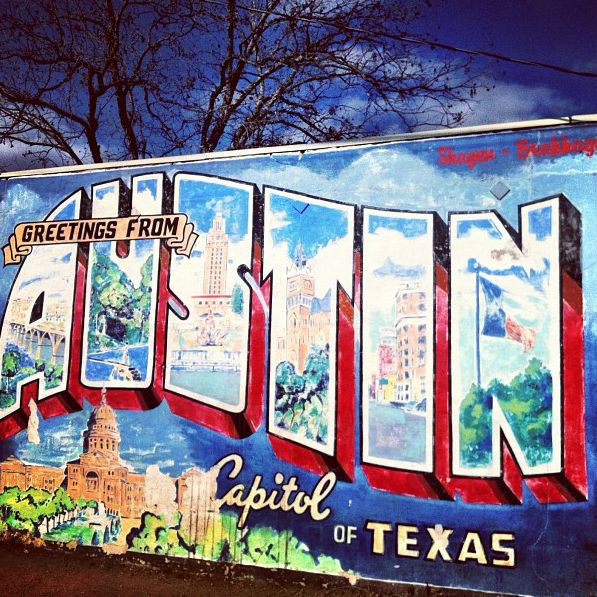 This mural was originally completed in 1998 but was recently restored. It's a South Austin staple, and has served as the backdrop to countless family photos, wedding announcements, print ads and more. Austinites, it's worth the visit and taking a cheesy photo alongside of it. Location: South First Street & Annie
I Love You So Much: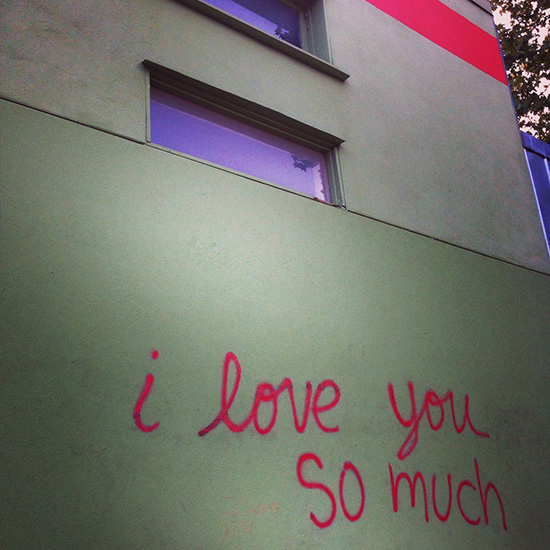 This is another mural that has become a staple of Austin. You'll find the famed "I love so much" on shirts, coasters, and in plenty of Austin related art. Tourists and locals always get a kick out of posing in front of the green wall with one of life's simplest messages in the background. Location: Jo's Coffee 1300 South Congress
Hi, How Are You?: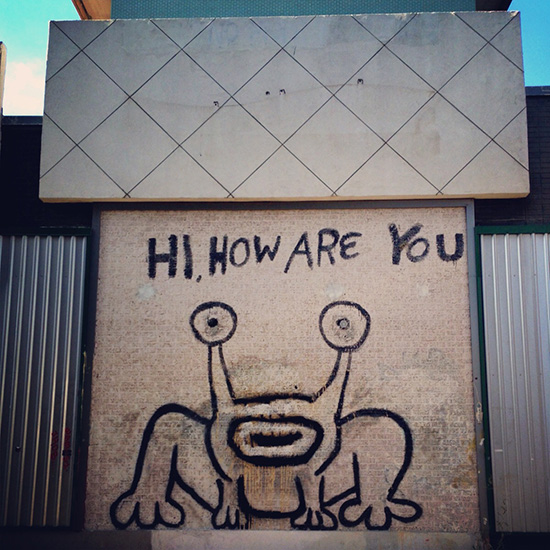 Most people love it because it's weird and very 'Austin.' But here's a little background info: This piece was commissioned in 1993 and painted on the then Sound Exchange record store. The image is actually the album cover of one of artist Daniel Johnston's albums. At the time, the image gained national attention as Kurt Cobain was often spotted wearing a t-shirt with a "Hi, How Are You?" image on the front. Location: 21st & Guadalupe Street
Lamar Street Bridge: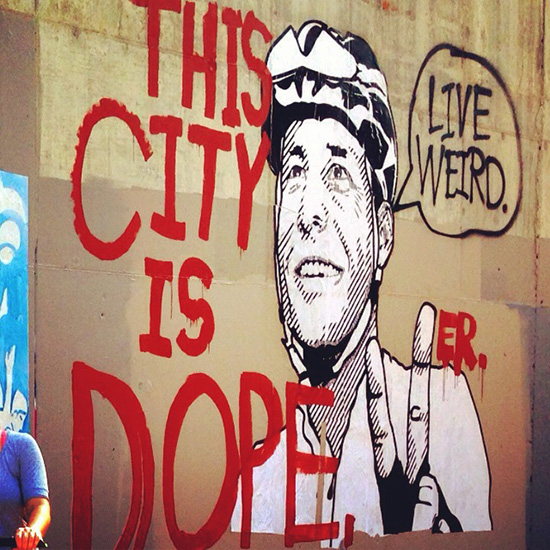 This location serves as a billboard for Austin street art as it changes almost weekly featuring specific holiday related images to Lance Armstrong or Mathew McConaughey. Every time I head downtown on South Lamar, I catch my eyes wandering over to the wall to check out the latest attributions. Location: Northbound on Lamar before you get to 5th Street
BY: Kristy Owen
Kristy started 365 Things To Do In Austin, Texas in January 2010 as a New Year's Resolution to "try something new everyday." The blog focuses on the best things to do in Austin each day. The concept is simple; if you woke up one morning and had nothing to do, you could check the blog and go do that day's suggestion. 365 Things To Do In Austin, Texas covers everything from free events, family friendly events, ways to volunteer, restaurant openings and more. It has become a go to source for Austinites and out-of-towners alike. The blog is a never-ending journey that has lead to so many discoveries and hidden gems around Austin.