Austin's Top Gyms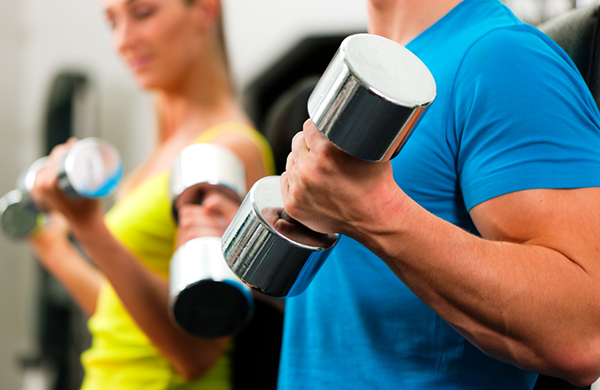 Finding just the right gym is never an exact science. One size does not fit all, and people have very different criteria for the most important aspects of that perfect fit. Fortunately, health-conscious Austin is home to a multitude of fitness centers with almost as many different personalities as the city. And besides the typical features one might expect – workout equipment, classes, personal trainers, locker rooms – some of them offer a few surprising amenities.
Mecca Gym & Spa downtown combines a small but fully equipped fitness gyms with a wonderfully relaxing spa, offering everything from massage therapy to facials and nail treatments. But besides the spa, high-end weightlifting machines and strong variety of classes, Mecca also has a great café that not only serves healthy snacks and smoothies, but even offers a selection of wine and beer! Now there's no excuse to skip past the gym on the way out to a drink with friends or co-workers.
Life Time Fitness also receives consistently high ranks among in-the-know Austinites. Like Mecca, the fitness center combines the usual aspects of a gym with an on-site spa and café, offering a three-in-one destination for members. But perhaps best of all, Life Time also offers a "whole life" approach to fitness and health, including comprehensive weight loss programs and free childcare, as well as a host of activities for tykes. Of course, the usual selection of basketball, squash, racquetball and swimming are also available.
Pure Austin, with locations downtown and out near Quarry Lake, bills itself as much more than a typical gym. Besides the standards that make for a top-notch gym – the best equipment, personal trainers and classes – Pure Austin is a real, vibrant community. The owners call it an "indoor gym for outdoor people" who want to create a lifestyle, not just come work out. There are groups for cycling, kayaking, rock climbing (at the Quarry location), yoga and kickboxing, each working as a team to motivate its individuals. And although there are Stairmasters, free weights and classes available inside, a large portion of what makes Pure Austin great happens beyond the gym's walls, as teams push and train and strengthen each other as a community. That's not something you'll find at most normal workout centers, and is part of what makes Austin so unique.
BY: Gayot
Gayot
GAYOT.com serves as a leading worldwide authority on the good life. Millions of readers turn to Gayot's savvy, professional reviews on dining, travel and lifestyle. From "Best of" lists and travel guides, to a searchable restaurant and hotel database, Gayot provides dependable coverage while keeping up with the latest trends and news.