Barre Comes to Seattle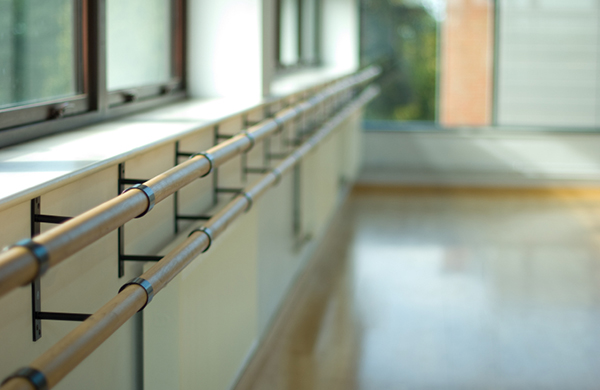 Barre workouts – a Pilates- and dance-influenced exercise regimen emphasizing subtle muscle movements mostly performed at a ballet bar – have arrived in Seattle. For athletes or regular folks who know they need more focused toning, or anyone looking to achieve a lithe and limber look rather than simply bulking up, hitting the barre after work can pay off. But be forewarned: it's hard work.
So what, exactly, does a barre workout involve? Each gym is lined with ballet bars, and exercisers can expect to employ rubber stretch bands, small rubber balls and a variety of small weights. After a series of warm-ups designed to elevate heart rates, classes travel through the body's core muscle groups – arms, thighs, glutes, abdominals – and use an assortment of positions and training items to work each to exhaustion. Movements are subtle (think slight crunches, barely perceptible arm lifts and invisible hip thrusts) but produce a serious burn.
Most barre facilities offer variations on the basic one-hour workout, changing the focus from core muscle groups to refining techniques. Aside from its basic 55-minute class, Pure Barre in the University District offers additional 75-minute classes that use the extra time to focus on abs, inner or outer thighs or the seat. It also offers an introductory series called "Breaking Down the Barre," which instructs newbies on the basic movements so that, during a normal workout, they can switch from one exercise to the next with proper form.
Bar Method just north of Belltown offers a more advanced workout for students who have completed at least 50 classes at its facilities, and whose instructors approve their participation. That way, core curriculum can be left to the newbies, and serious barre method fanatics can focus on tougher moves and stronger workouts.
Barre3 on 12th Street prides itself on mixing ballet, yoga and Pilates throughout their course offerings, and even provides an online workout and stretching component to help practitioners maintain their fitness level from home.
Finally, Cycling-focused gym FlyWheel Sports offers FlyBarre classes at basic and advanced levels as an adjunct to the club's cycling workouts, utilizing the barre techniques as a great way to train core muscles and complement a cycling workout practice. No matter where you end up practicing your moves and toning your muscles, you'll be assured a great – if sweaty – time.
BY: Gayot
Gayot
GAYOT.com serves as a leading worldwide authority on the good life. Millions of readers turn to Gayot's savvy, professional reviews on dining, travel and lifestyle. From "Best of" lists and travel guides, to a searchable restaurant and hotel database, Gayot provides dependable coverage while keeping up with the latest trends and news.