"Basically Our Apartment for Sale": Bric-a-Brac Records Showcases a Couple's Cool Collectibles
BY: Nathalie Lagerfeld |
Aug 5, 2013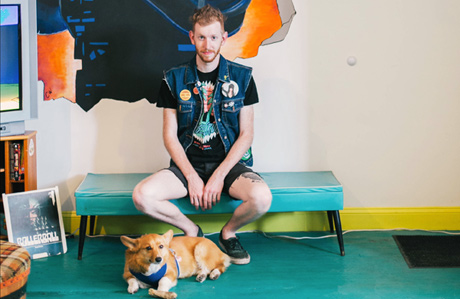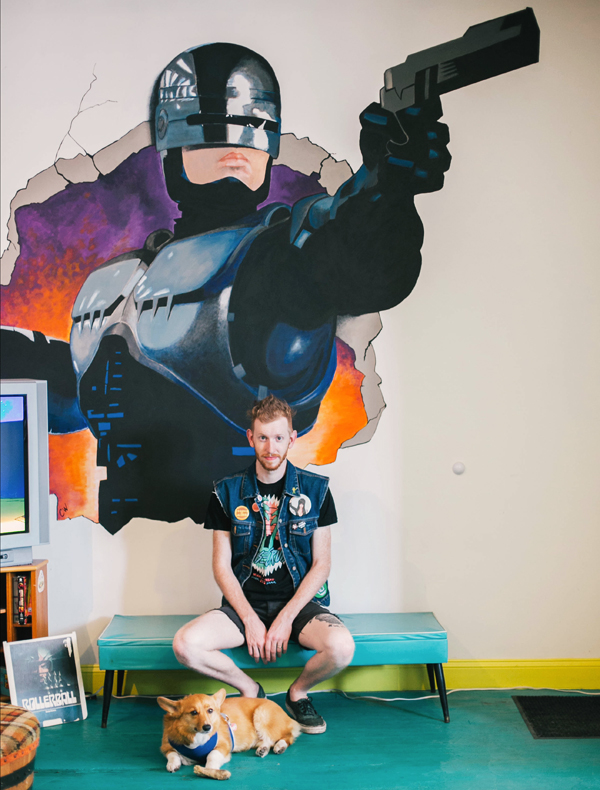 The owners of
Bric-a-Brac Records
aren't in it for the money. Rather, the husband-and-wife team of Nick Mayor and Jen Lemasters see their month-old Avondale store as "a vehicle to perpetuate our various passions," according to Nick. They've crammed the sunny corner space with old vinyl, cassette tapes, 1990s action figures, vintage housewares, and other, well, bric-a-brac. The decor is a nearly perfect representation of the couple's shared aesthetic: "When we were in the planning stages [of the project], we told our family and friends it was basically going to be our apartment for sale," Nick said.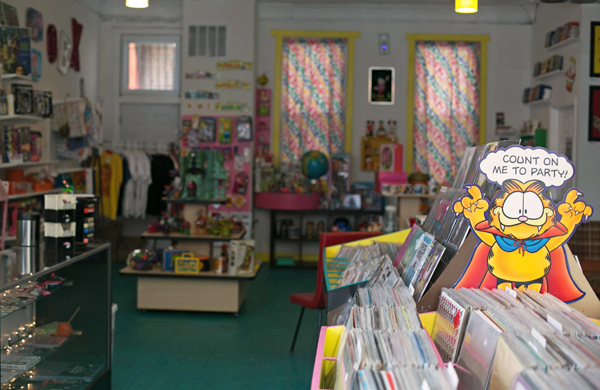 Bric-a-Brac is also like their apartment in that it is a place for the couple to spend time together—several hours of it—every day. When I visit the store at 4:30 p.m. on a Wednesday afternoon, Nick is there alone, but he's expecting Jen and their dog to arrive within the hour to keep him company. Back when he was hospitality manager at
Lincoln Hall
, the long, late hours he kept made it difficult for them to spend time together, he said. (She works a 9-to-5 job at
Threadless
.) On the rare occasion that their schedules did overlap, one or both of them would be exhausted. But now they are able to be together for a few hours each day at the store.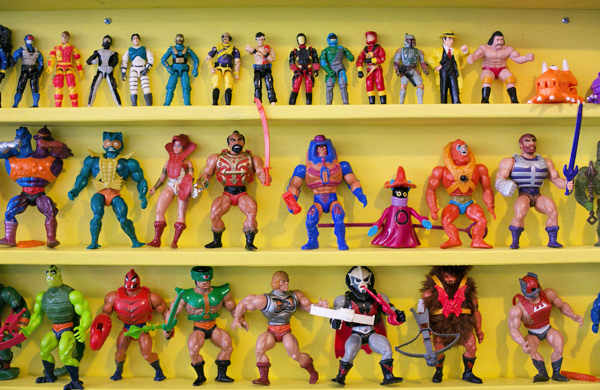 There is one thing about the store that Nick does not feel quite so passionate about—the enormous yellow Currency Exchange sign that hangs outside, a relic of the previous tenant. The expense of taking down the sign, as well as the red tape and fees associated with putting another one up, have so far kept Nick and Jen from attempting to remove it. Nick said that, for the most part, it only brings in a few confused visitors looking to change money or cash checks. The occasional problems are worth it, he said, for the location—a prime corner spot a block from the Logan Square Blue Line stop and five blocks from Nick and Jen's apartment. Besides, they're not a pair of perfectionists. "We never had any delusions that we would just open our doors and quit our jobs and run the store," said Nick. "Times are tough. For small businesses, it's a leap of faith."
Photo: © Stephanie Bassos, Groupon
BY: Nathalie Lagerfeld
Guide Staff Writer
Nathalie is a writer and editor on the Guide's food team. Originally from Virginia, she now lives in Chicago, where she regularly indulges her love of tortas, bibimbap, and Cheez-Its. Follow her on Twitter @maviswillsaveus.