GROUPON GUIDE TO WASHINGTON-DC
The ABCs of Alphabet Creams
BY: Favin the Maven |
Nov 5, 2014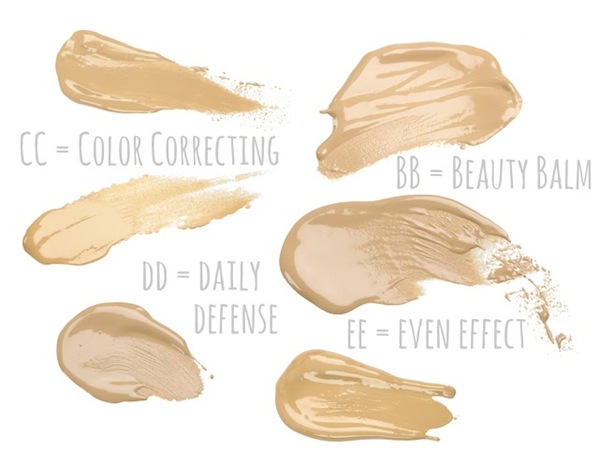 I'll admit, I've definitely been sleeping on this whole alphabet-cream trend. BB and CC creams have been on my radar, but I haven't tried them. With the debut of the first EE (?!) cream earlier this month, I figured it was time to jump in.
The only problem was, I didn't know which of these skincare-makeup hybrids would be right for me. So I did some research to find out the differences between them. Read on to learn about what each can do and which might work best for you.

BB Creams
What BB stands for: Beauty balm or blemish balm
What they are: Described by Marie Claire as "the world's best tinted moisturizer," BB creams hydrate, prime, and even out your complexion. They, like all alphabet creams, generally contain SPF, although for all-day sun protection, you should keep putting on your daily sunscreen, too.
Who they're good for: They're not as heavy as foundation, and the beneficial ingredients aren't as concentrated as in CCs, DDs, and EEs, so BBs are usually best for young people who don't need tons of coverage or repair.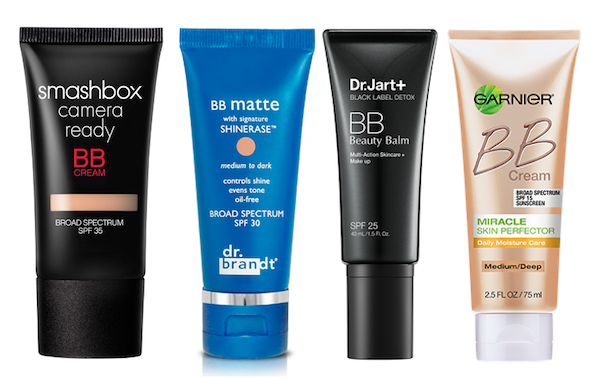 Popular versions: Smashbox Camera Ready BB Cream ($39); Dr. Brandt BB Matte Cream ($19.99 on Goods); Dr. Jart+ Black Label Detox BB Beauty Balm ($36 at Sephora); Garnier Miracle Skin Perfector BB Cream ($12.99)
CC Creams
What CC stands for: Color correcting or color control
What they are: They're lighter than BB creams, yet have more coverage. They're loaded with tone- and texture-improving ingredients, too, such as vitamins C and E and hyaluronic acid—which makes them therapeutic. A study published by the British Journal of Dermatology showed that CC creams can diminish discoloration after eight weeks of wear.
Who they're good for: Those whose primary concern is redness, sallowness, or dullness, or people who have trouble matching foundation to their skin tone. The lightweight formulas blend easily.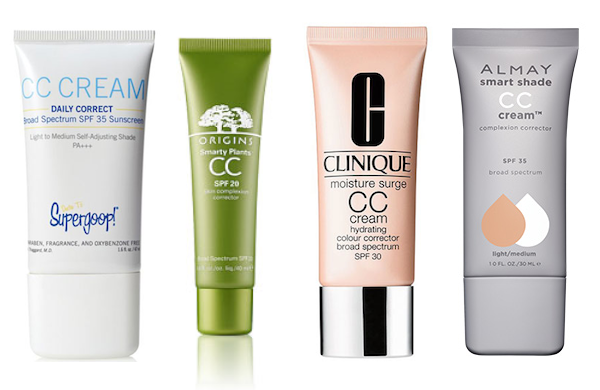 Popular versions: Supergoop! Daily Correct CC Cream SPF 35 ($32); Origins Smarty Plants CC SPF 20 Skin Complexion Corrector ($35); Clinique Moisture Surge CC Cream ($35); Almay Smart Shade CC Cream Complexion Corrector ($9)
DD Creams
What DD stands for: Daily defense or dynamic do-all.
What they are: They combine the skin-protecting and coverage of BB and CC creams with anti-aging ingredients and intense hydration effects. DDs were initially designed for super-dry areas, like the elbows and knees, and you can still find ones for the body as well as for the face.
Who they're good for: Those with aging, sensitive skin that needs a bit more protection.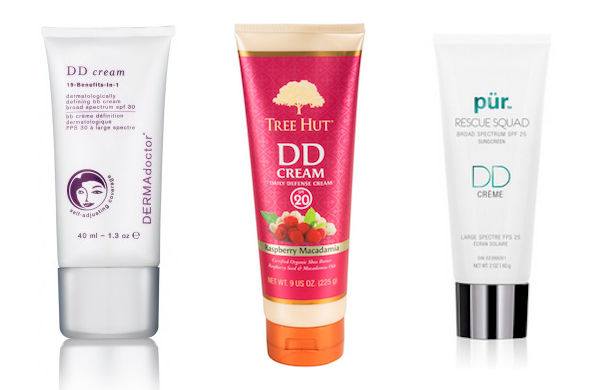 Popular versions: DERMAdoctor DD Cream ($38); Tree Hut DD Cream Raspberry Macadamia Body Lotion ($7.49 at Ulta); Pür Minerals Rescue Squad SPF 25 Daily Defense Crème ($35)
EE Cream
What EE stands for: Even effect
What it is: There's only one on the market right now: Estée Lauder's. "It's been developed to create an immediately even effect and a more uniform tone," Dr. Nadine Pernodet, the vice president of research at Estée Lauder, told Refinery29. Refinery29 also dubbed it "an SPF concealer."
Who it's good for: Anyone who likes to try the next new thing.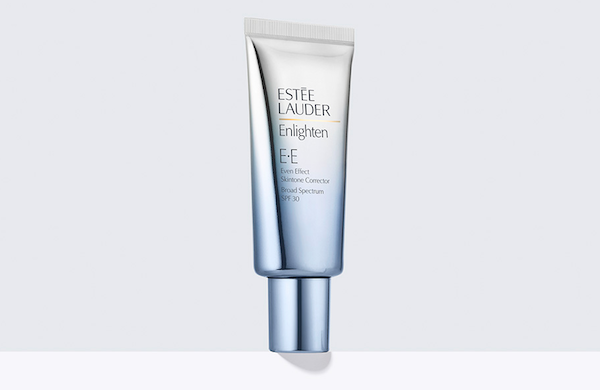 Popular versions: Estée Lauder's Even Effect Skintone Corrector ($40) is the only one. For now.
Shop Goods for skin-care products to prepare your face for an alphabet cream.