Beat the Heat: A Guide to Hydrotherapy at Miami Spas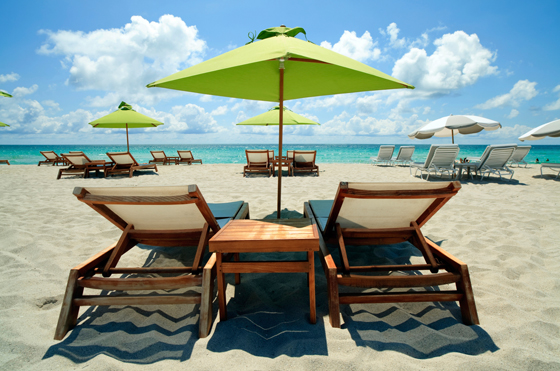 Tourists may flock to Miami to enjoy the sun, but every local knows the summer heat can wear you down. Thankfully, the city's spas offer restorative hydrotherapy services that are even more satisfying when it's scorching outside.At Exhale Miami—Miami New Times's pick for Best Spa in 2012—swimsuit-clad visitors rinse off under a warm-water wash before lying upon heated stones in the coed hammam. There, an aesthetician dissolves dry skin with a double exfoliation that includes an organic aromatherapy scrub. A cool shower rinses skin clean, and an aromatherapy mist seals in the moisture that results from the scrub.On the rooftop of the Delano South Beach Hotel, patrons catch ocean breezes and take in 360-degree views in Agua Spa's open-air lounge area. Guests can laze outside on lounge chairs and enjoy poolside massages and manicures, or they can head indoors to air out their pores with oxygen-infused facials.
Uhma
's half-hour
Vichy showers
drizzle water onto overheated limbs, a treatment the spa suggests as a prelude to the acclaimed massage services that were twice featured in
Allure
. Visitors plan their own water journeys at
Lapis
, the spa at the landmark resort Fontainebleau, by choosing from a selection of six
Lapis Ritual Water Elements and Journeys
. The mineral-treated waters of the 75-foot pool energize and soften the skin, and the jets of the Elements rain tunnel massage limbs with alternating showers of warm and cool water.For a more extreme cooling experience, breeze through
The Standard Spa
, where guests submerge their sweltering skin in a 50-degree soaking tub known as the Arctic Plunge. The spa's
hydrotherapy menu
is extensive, boasting everything from cold rain showers to relaxing dips in an outdoor infinity pool that features a front-row view of breezy Biscayne Bay.