Beaujolais Nouveau Is the Youngest French Wine You Can Legally Drink
BY: Kevin Moore |
Nov 12, 2013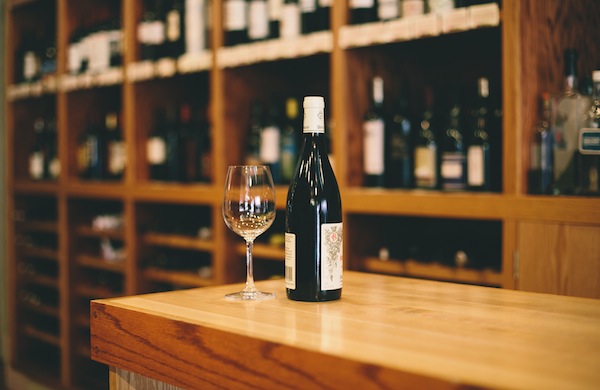 It's difficult to rush wine. The grapes have to hang in the vineyard until they've ripened at whatever pace nature dictates. From there, winemakers ferment and age the juice before it ever sees the inside of a bottle. Some high-end wines might have to remain hidden in temperature- and humidity-controlled cellars for decades before they become fully mature and irresistibly drinkable. Even setting these outliers aside, many of the wines you encounter on store shelves may have already spent years waiting to make it that far. This isn't the case with beaujolais nouveau.
WHAT IS IT?
Every year, France celebrates the harvest of its most recent vintage with an exceedingly well-marketed event on the third Thursday of November—the worldwide release of the beaujolais nouveau wines. Above all else, the event celebrates the unbridled, hedonistic pleasure of enjoying a glass of wine. This year, on Thursday, November 21 at 12:01 a.m. local time, the French wine industry will symbolically grant permission for stores to begin selling the first wines of France's 2013 vintage.
SIX THINGS YOU SHOULD KNOW
1. The wines come from Beaujolais, a subregion located within the larger—and decidedly more prestigious—region of Burgundy, France. 2. Virtually every bottle is red wine made from the gamay grape. 3. Beaujolais nouveau wine is typically just six to eight weeks old, making it some of the youngest fermented grape juice you'll be able to buy from a store. 4. The wines tend to taste like ripe, red berries and tropical fruits. 5. The distinctive fermentation process—carbonic maceration—causes the wines to have an exceptionally soft tannic structure, making them taste less dry and astringent than other reds. 6. Beaujolais nouveau wines are meant to be drunk as soon as possible.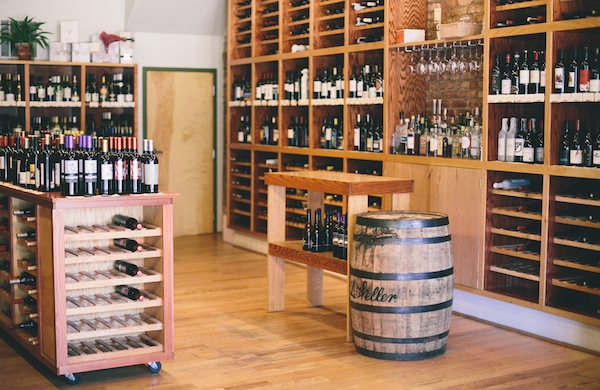 WHY IT IS IMPORTANT
In some circles, the beaujolais nouveau wines are scrutinized and viewed as a firsthand preview of the quality of France's most recent vintage. Shawnee Bruno, wine buyer for
In Fine Spirits
(5418 N. Clark St.), says that the wines may offer some insight into the vintage's quality; however, the release tends to be more of a marketing strategy than anything else. "France really pushes [beaujolais nouveau]," Bruno says. "They want people to become more interested in French wine in general."
WHY YOU SHOULD TRY IT
Bruno considers beaujolais nouveau to be "a good entry-level French wine." She says that it makes an excellent aperitif, noting that her family occasionally enjoys a bottle together before starting Thanksgiving dinner. To get the most out of beaujolais nouveau wines, don't overthink them. Instead, treat the November 21 release like the celebration that it is intended to be and join in the pageantry. Grab an inexpensive bottle, gather a group of friends, and raise a toast to another year of humans successfully transforming grapes into delicious, quaffable wine.
WHERE TO BUY
In Fine Spirits (Andersonville | 5418 N. Clark St.)
The store typically stocks beaujolais nouveau wines from three different producers. Tasting samples will be readily available in the following weeks, so stop by, taste the lineup, and pick a favorite. As an added treat, Bruno says that the shop will receive a handful of magnums (1.5-liter bottles) of beaujolais nouveau this year—a true novelty in the wine world.
Lush Wine and Spirits (Roscoe Village | 2232 W. Roscoe St.)
This intimately sized wine shop will receive at least a few different producers this year. The staff offers complimentary wine tastings every Sunday, so maybe wait until the weekend if you're interested in trying a sample or two.
Gentile's Wine Shop (University Village | 1160 W. Taylor St.) 
Gentile's Wine Shop will most likely limit itself to a couple of wines. Currently, there are no plans to hold a formal tasting of the new releases, though the staff members may be willing to uncork a bottle if one of the wines stands out this year.
Provenance Food and Wine (Logan Square | 2528 N. California Ave.)
For years, Domaine Dupeuble has been Provenance Food and Wine's beaujolais nouveau of choice. The store will most likely continue its dedication to its preferred producer by stocking this lone producer's 2013 release. No organized tasting has been planned, but visitors who stop by on November 21 might have the opportunity to sample a small taste.
Photo credit: © Stephanie Bassos, Groupon
BY: Kevin Moore
Iowa-born, Arizona-raised, and Illinois-tax-paying writer who can answer any Trivial Pursuit question about wine or snakes.