Beer Stalker: Uncommon Brewers' Siamese Twin Ale
BY: Cody Braun |
Apr 30, 2013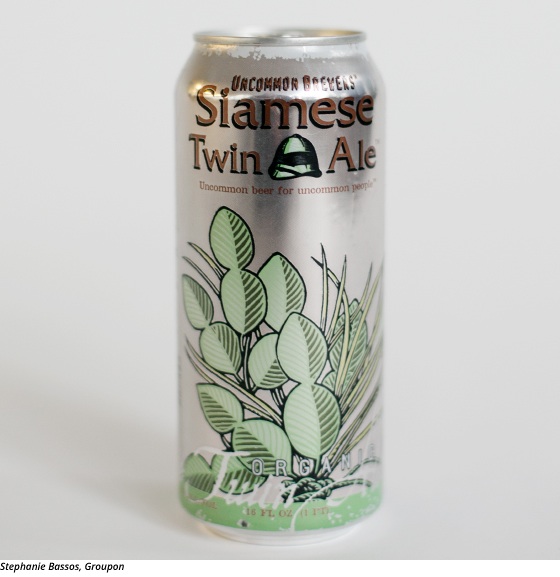 There are almost 3,000 craft breweries in the United States. In this edition of Beer Stalker, we stumble upon Uncommon Brewers' Siamese Twin ale and talk to the brewer about why you should be sipping it on a beach.
The Beer:
Uncommon Brewers
' Siamese Twin ale
Style:
Belgian dubbel—but with some seriously strange stuff going on
Is there lemongrass involved?
Why, yes. Some adventurous Thai spices bring to life this potent Belgian-style brew, giving it a warm-weather twist worthy of Uncommon Brewers' digs in Santa Cruz. "The Siamese Twin ale features lemongrass, kaffir lime leaves, and coriander—spices which are…all potentially overpowering," says Alec Stefansky, the brewery's founder. "My goal in the Twin is to have each one express itself in different ranges on the palate, layering the flavors over time. Coriander should hit along with the malt, forward in the initial taste. The kaffir lime leaves need to cut through the malt, lightening the mouthfeel a touch. Then, I want the beer to finish bright with fresh lemongrass in the aroma."
Sounds perfect for dropping in a time capsule.
Stefansky is a former chef, so his sense of subtle flavor is acute. That's crucial, because Siamese Twin is intended to be aged for an extended period of time, and unpredictable things can start happening over weeks and months. "As the Twin ages," Stefansky says, "that malt body will tend to come more forward. While lemongrass's aroma fades with time, kaffir lime character will persist—even as the beer gets to be three to five years old. If I'm doing my job right, the beer that we canned up this afternoon won't really start to get interesting for at least another year." I'm putting aside a can as I write this. We'll see if it sticks around for a year.
Try it if you like:
Spicy, malty sweetness. If you're familiar with dubbels such as Chimay or Ommegang, Siamese Twin will be a pleasant and slightly odd surprise. If not, be prepared for something complex and potent but not particularly hoppy.
Hops:
Aged saphir and goldings
Color:
The warm, tawny brown of a freshly roasted baseball glove
Where you should drink it:
"I had a fantastic light fill right off of the canning line when we finished this afternoon," Stefansky says. "Living here on the coast, there are some fantastic places to relax by the beach and watch the water while enjoying a can of Twin."
Where you can find it around Chicago:
Vas Foremost Liquors
| 2300 North Milwaukee Avenue
Northdown Cafe & Taproom
| 3244 North Lincoln Avenue
Malloy's Finest Wine & Spirits
| 1175 East Ogden Avenue
BY: Cody Braun
Guide Staff Writer
Cody is a banjo-carrying gypsy now accustomed to having a permanent home in which to brew beer, store journalism degrees, read Wodehouse, and bake bread.