Behind the Bar at Scofflaw
BY: Lisa Ladehoff |
Dec 6, 2013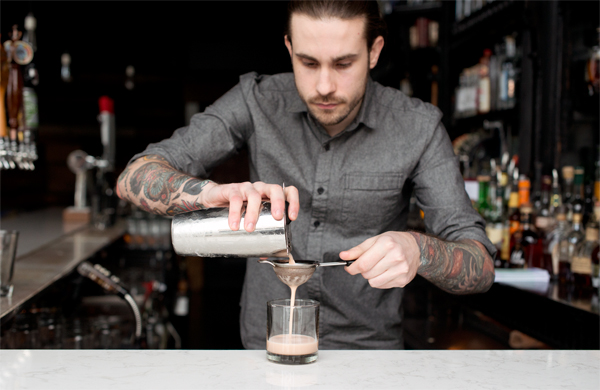 Name: Ryan Emmans
Behind the Bar at: Scofflaw (3201 W. Armitage Ave.)
For: officially, about a year—after bar-backing 8 months
GROUPON: What's the most important thing you've learned?
RYAN EMMANS: Technique, and then obviously spirits. I went through The Southern spirits education class, which is a three-month program. But I would say the majority of my learning has taken place here—everything is just an endless education.
G: What's the hardest part?
RE: Since we do such high volume, just working a busy night. Getting drinks out as quickly as possible, but also obviously executing them at the highest quality. (Later, he tells me that on a record-breaking night, they made what was estimated to be more than 800 cocktails; that works out to be around 100 cocktails per hour, 1.3 cocktails per minute—Scofflaw's bartenders can sometimes build 6-8 drinks at once)
G: What's a piece of advice you'd offer to drinkers?
RE: As far as approach to cocktails, simple usually tends to be better. Simple, accessible. Educated customers come here knowing what they want, but they also want to kind of put themselves in our hands and see where we can take them. We like to educate people as much as we can here.
G: Where would you go to challenge the bartender to make you something off-menu?
RE: Violet Hour. They never miss the mark.
G: The drink you designed for the current menu has raw egg whites. Do people hesitate at the idea of egg whites in a drink? Or when they see you cracking a raw egg into a cocktail?
RE: I really wanted to turn people on to egg whites with this drink. People get the wrong idea about it.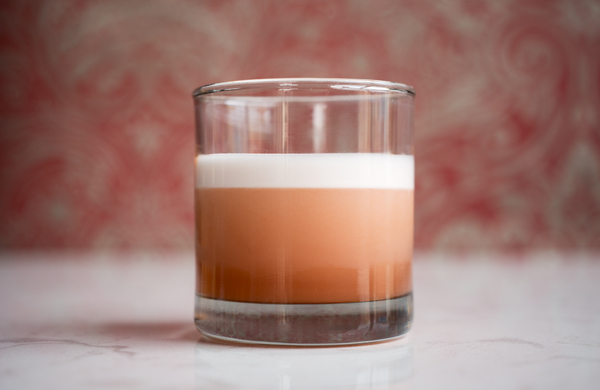 The recipe for Ryan's drink, The Last Light—which is a riff on a gin sour—is as follows:
1.5 oz Letherbee gin
.25 oz Cherry Heering
.5 oz house-made ginger syrup
1 egg white
.5 oz fresh lemon juice
2 dashes Angostura bitters
Build all ingredients, omitting bitters, in a shaker. Shake vigorously, dry (no ice) for 30 seconds. Add a meager amount of ice cubes and shake again. Double-strain into a rocks glass. Drag the bitters dropper over the top of the glass to draw a line, and serve "down" (no ice). Allow the egg whites to separate for about 20 seconds before serving. It is delicious and I recommend you go try one before the menu changes over around the end of December.
G: So, do you get a lot of phone numbers?
RE: (smiling) No comment.
Photos by Andrew Nawrocki, Groupon
BY: Lisa Ladehoff
Guide Staff Writer
A native of the city of big shoulders, Lisa is a small-shouldered books and booze enthusiast living on Chicago's Northwest side with a large cat, a tiny bar, and a medium-sized library.