Behind the Cover: Robbie Fulks Does Craig Johnson's "Piney Mountains"
BY: Dan Caffrey |
Sep 5, 2013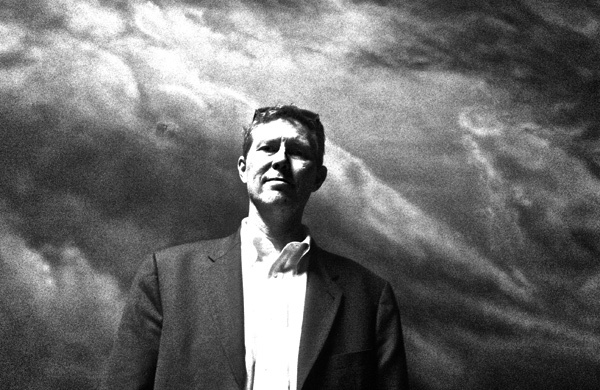 Plenty of bands throw another artist's song into their sets, if only to win over the crowd or put an unconventional spin on a well-worn tune.
Robbie Fulks
, however, loves to play covers of songs you may never have heard. Granted, he's no stranger to mainstream pop music—he released
an entire album
of Michael Jackson songs back in 2010—but his weekly Monday-night set at
The Hideout
gives him free reign to explore whatever he wants, whether it's a brand-new original or an obscure gem from Appalachia. Fulks has been on hiatus for the past month or so to promote the release of his latest album,
Gone Away Backward
, but once he returns to his regular shows at the beloved Chicago venue, he hopes to put one of his favorite folk songs into regular rotation.
The Song:
Craig Johnson's "Piney Mountains"
Where Fulks First Heard It:
"Piney Mountains" initially appeared on
Away Down the Road
, the only album released by Craig Johnson before his death in 2009. But this wasn't where Fulks first heard it. He was introduced to the song courtesy of a rendition by renowned fiddler, banjoist, and harpist
Bruce Molsky
. "Bruce is kind of a hero of mine. I listen to just about everything he puts out," Fulks says. "He did
this version
that's really definitive and makes you hesitate to record a version of it yourself. [It's] just voice and fiddle. As soon as I heard him do it, I just wanted to know right away where it came from—who originated it and who wrote those lyrics."
Why He Loves It:
He never had the chance to meet Craig Johnson himself, but Fulks wasted little time in digging up the song's backstory. "Craig wrote it because he met an old logging guy, and the logging guy wanted Craig to write a song about his life. So he wrote this obscure logging guy's biography in the folk-song form." Fulks talks about Johnson's song as if he's explaining a complex math equation: "He laid out five verses, and each verse has eight lines. Lines 1, 3, 5, and 7 recount the guy's life in roughly chronological order, although it has a circular [quality] where it starts with the line that it also ends on. Lines 2, 4, 6, and 8 are…like a call-and-response, but there are four different responses. They move to the melody in a way that's never been done, to my knowledge, in a folk song. I stand in awe of what Craig did. I'm sorry he's not alive and I can't reach out and give him a stupid hand gesture."
How Fulks's Version is Different:
Since the lyrics are about a logger who gets his heart broken and loses his fingers in a mill, it's difficult to make "Piney Mountains" sound uplifting. But Fulks does just that. By playing a full-bodied acoustic guitar (Molsky used only a fiddle, and Johnson's version relied largely on the singer's skeletal voice), he transforms the song into a celebration of its subject's life. Australian singer-songwriter
Audrey Auld
also lends her voice to the cover, and the pair's celestial harmonies are far less fragile than the throaty gasps of their predecessors. The result is a song that rises up to the Appalachian sun, as opposed to getting lost in the mountains' fog.
How It's the Same:
In a tip of the hat to Johnson, Fulks sings the first verse without accompaniment before Auld's voice and his own guitar enter the mix. For the first half of the final verse, Auld drops out and Fulks strums a progression of higher, banjo-like chords that recall the emotional intensity of the original.
How Often He Plays It:
"I haven't played it on stage much," admits Fulks, who took a break from his Hideout shows not long after first performing the song. "But I sing it every day when I'm in the shower or walking the dog." He plans to feature it more in his set when he returns to The Hideout this fall.
Will He Ever Record It?:
"I would love to," says Fulks, whose vision for the studio recording involves "a six- or seven-piece orchestration with percussion." Still, it might be awhile before the track shows up on a Fulks record. "There are so many [covers] that I want to record that I almost have to draw it out a little bit, so it doesn't look like I'm a K-tel factory or something."
Robbie Fulks's latest album,
Gone Away Backward
, is available through Bloodshot Records. He's currently on tour, with a stop at Chicago's Old Town School of Folk Music tonight, September 6, at 8 p.m., with special guest Jenny Scheinman.
Photo: © Dino Stamatopoulos
BY: Dan Caffrey
Guide Staff Writer
Outside of Work, Dan is a playwright, Senior Staff Writer for Consequence of Sound, and contributor to The A.V. Club.