Behind the Scenes at CineYouth, Chicago's International Youth Film Festival
BY: Sarah Gorr |
Oct 16, 2013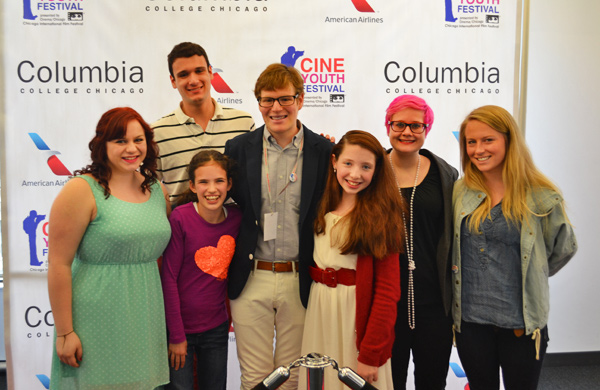 Every year, CineYouth festival director Rebecca Fons sifts through up to 400 submissions from around the globe. Since 2005, Cinema/Chicago—presenters of the Chicago International Film Festival (CIFF)—has used CineYouth as a way "to embrace the next generation of filmmakers," says Fons. Of the hundreds of films submitted, only 100 make it to the festival. And then, only about 15 of those will be named Best of the Fest and share screen time alongside films by the likes of Spike Lee and Quentin Tarantino at CIFF.
All filmmakers who submit to CineYouth must be under the age of 22 at the time of filming, but some are as young as 8 or 9. Entries, which must be 10 minutes or less, run the gamut from comedy to experimental. Fons admits she used to be "so shocked at how 'professional' their films looked." But thanks to increased access to technology, she now says she doesn't "bat an eye." We sat down with three of this year's intrepid young directors to talk to them about their movies and how they got them made.
Philip Alvy, age 19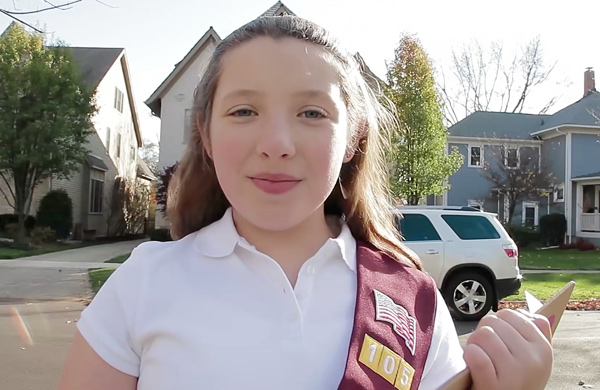 Scout, Comedy
Synopsis: Alana must sell the most cookies in her scout troop to win a dream bedroom makeover.
How did you make your film?
We filmed with a Canon T3i, and I edited everything on Final Cut Pro. How long did it take? About four months start to finish.
How did you become interested in film?
I can't remember a time in life that I wasn't interested it film. Throughout middle school I shot birthday parties, recitals, how-to videos, and even a wedding, all for small fees that hardly made profit compared to the money my parents [spent] on editing lessons and equipment.
What's your favorite movie? Why?
In a film class I like to say The Mosquito Coast, a 1986 Peter Weir film … [but] to everyone else in the world I say Free Willy because it was the first film to make me cry and understand how to move an audience.
Emma Eisner, age 10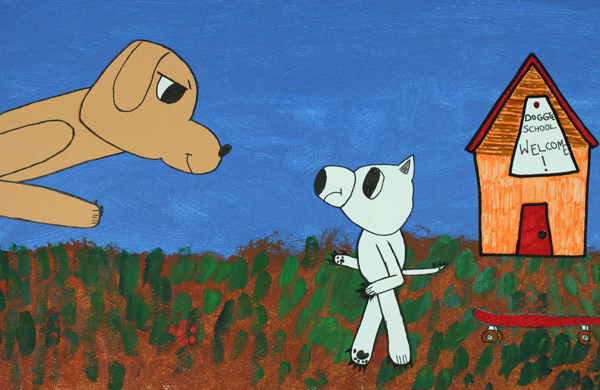 Chee-Wi Learns to Growl, Stop-Motion Animation
Synopsis: Little dog Chee-Wi must learn how to stand up for himself against a schoolyard bully.
How did you make your film?
I drew the characters and made paper puppets that have joints and many faces to overlay on the puppets for different expressions. Then I painted the backdrops on canvas. For the filming, I took a photograph for each movement. … I [also] recorded all my own music and sound effects. My equipment was a rostrum, lights, a Canon Rebel OS camera, and an animation program called Dragonframe.
How long did it take?
It took me a year working over school breaks and over weekends. I took a total of 5,000 photographs for the film.
What was your inspiration?
In kindergarten, there was an afterschool filmmaking class that I took because it sounded interesting. The teacher of my afterschool class was so great. … He started teaching me privately, and I've learned a lot from him that makes me able to make films on my own.
What's your favorite movie? Why?
My favorite movie is Alfred Hitchcock's Psycho. I love the way he portrays the feelings of the characters visually. You don't need the sound to know what's happening. I strive for that in my own movies.
Alex Bohs, age 22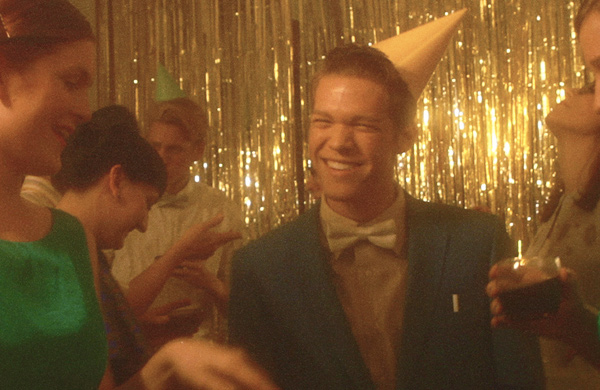 Finding Franklin, Drama

Synopsis: Upon returning home for the funeral of her grandfather, Violet encounters a mysterious man named Franklin.
How did you make your film?
We funded it through Kickstarter on a $5,000 budget, shot on my own personal Canon 7D, [and] theater lights provided by my older brother.
How long did it take you to make your film?
I wrote the first draft in December of 2011 and premiered the final product at Portage Theater in Chicago in January 2013.
What was your inspiration for it?
One of the most influential individuals in my life was my great-grandmother, Violet Foster. The [age] gap between us was gargantuan, yet we were still able to bond and connect. For me, that concept was not only beautiful, but also something I wanted to … explore.
How did you become interested in film?
Star. Wars. Those films took me to another world … and I knew right then that I wanted to create the same type of experience for others.
You can check out CineYouth's Best of the Fest winners for free on Saturday, October 19, at the Chicago International Film Festival. For information about how to enter CineYouth, see the FAQ page. Top photo: © Cinema/Chicago; film stills courtesy of the artists
BY: Sarah Gorr
Sarah Gorr is a travel editor. She's also an editor for The Cinessential and host of The Cinessential Podcast.