Bellybum Boutique Is Closing, But Parents Shouldn't Despair
BY: Emily Wachowiak |
Feb 28, 2014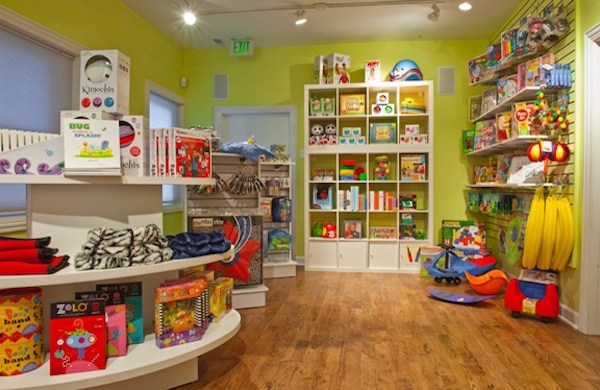 Ellen Sternweiler's Lincoln Square parenting store is shutting its doors. But this mother of three developmentally different kids isn't done helping other families like hers.
Ellen Sternweiler wasn't exactly thrilled about moving to Wilmette. "As a Chicagoan, a city person, moving to the suburbs was akin to moving to Mars," she says. But the owner of the Lincoln Square eco-friendly parenting store 
Bellybum Boutique
(4347 N. Lincoln Ave.), open since 2008, recently made the tough choice to relocate so that her three children—who each face developmental challenges—can access better education. This big life change is also matched by a shift in her career path. In a few weeks the Bellybum storefront will close its doors so Ellen can put more focus onto the other half of her business:
Sensory Kids
, a shop that caters to children with developmental disabilities. From March 4 to March 26, Bellybum products from cloth diapers to baby carriers will be discounted 15%–90%, both in the store and online. "Sensory" toys available in store will also go on sale, but Ellen is saving her Sensory Kids online inventory for a big website redesign launching later in 2014.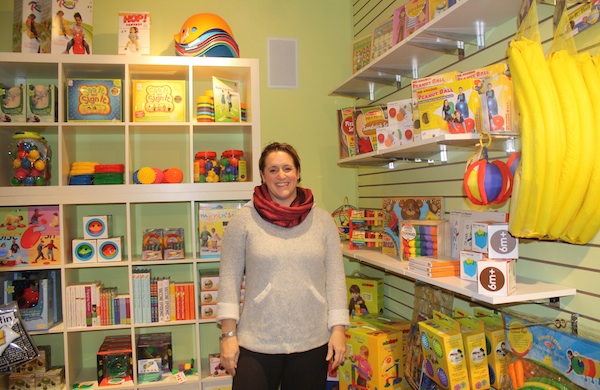 Why the Switch?
Although she still feels passionately about green parenting, Ellen feels letting go of that side of the business will allow her to put more energy into an area where she can do the most good. "Sensory Kids is something I will never outgrow. That's a timeless thing," she says. "I know so many people whose lives are forever affected by this. It never goes away." She also hopes living in the suburbs—and nearer to the expressway—will make Sensory Kids more accessible to the people who need it. Although the old website will be accessible until the relaunch, Ellen will make it even easier for parents and kids to try out her sensory clothing, developmental toys, and therapeutic aids during in-home visits. "I'm finding that there's quite a bit of people in the greater Chicagoland area that [have] heard of me. They need me, I'm a destination, but they can't make it here. And so I've had a lot of requests to come to them."
It Should Not Be This Hard
Sensory Kids was born out of frustration. Even after hours of research, Ellen could not locate the educational aide recommended by her child's school. "I threw my hands up, like
this is ridiculous
," she recalls. "It's hard enough having children with extra needs. It should not be this hard to find what they need." So she began stocking her own store with handpicked toys, aides, and educational resources for other parents like her. The need turned out to be vast. She had customers driving in from all over the Midwest, and many more were placing orders online. Ellen wasn't just a vendor—she was a valuable resource. "It's a natural thing for people to look for my perspective because I work so closely with the therapists, doctors, and educators," she says.
Building a Support System
Sensory Kids built off the inclusive vibe Ellen fostered at Bellybum. "Any kind of family unit is welcome in my store, and any decision that they made is theirs and I respect [it]," she says. "We're here to provide information and support, not to judge." This philosophy extends to her youngest customers, too. "One of the most amazing things to watch is children who come in feel so comfortable being themselves, whoever that self is," she says. "[They're] able to walk into the store and pick out a weighted vest for themselves and not feel like it's weird or different." She also savors the reaction she gets from parents. "What they whisper to me when their child is out of earshot is, 'I've never seen anything like this. This is what I've needed. Thank you.'"
Photo: Bellybum Boutique