GROUPON GUIDE TO SAN FRANCISCO
Best Bakeries by the Bay
BY: Anita Chu |
Nov 1, 2013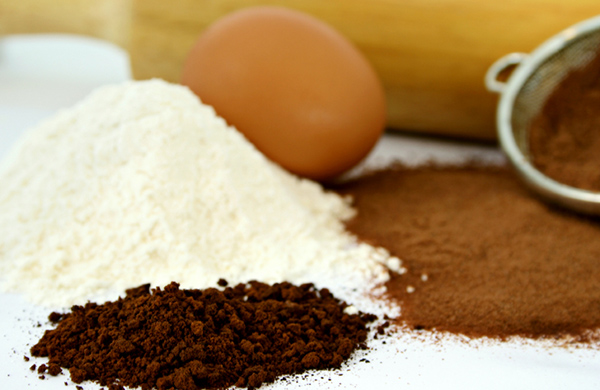 San Francisco's lively culinary scene includes a delectable sweet side as well. The city is enjoying a wave of exciting and original pastry shops opened by inventive, talented bakers and pastry chefs. There's no need to settle for a regular old cookie or a second-rate muffin when you have your choice of bakeries offering cakes, tarts, and other pastries you haven't even imagined, perfectly turned out and dangerously delicious. Below, some of the best and most creative bakeries in the city.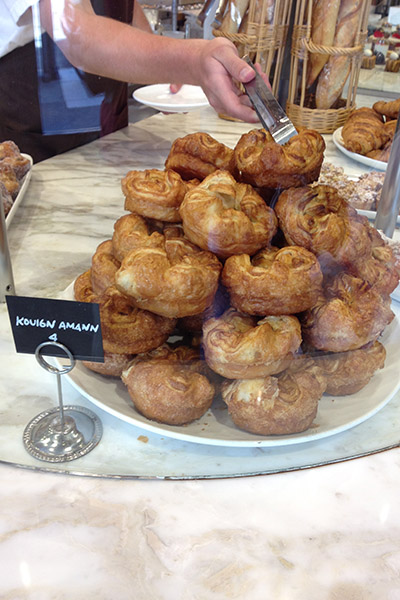 b. patisserie
Belinda Leong, veteran pastry chef, left the fine dining scene to open her own bakery, to the great fortune of San Franciscans and pastry lovers everywhere. The star of her patisserie is the
kouign amann
, an amped up buttery-sugary relative of croissant that Leong has helped rescue from obscurity. Other favorite specialties include her passionfruit bostock, and her macarons. The curving marble counter in the very French, light-filled shop lets you view all the temptations on display before you make your selections. Don't miss the macaron tree wall art near the back of the shop. 2821 California St San Francisco, CA 94115
Tartine
The grand doyenne of bakeries in San Francisco, Tartine is the name that springs to most natives' lips when asked, "Where's a good place to get something sweet?" Tartine is as easily distinguished by the dreamy scent of warm pastries wafting out the door as by the long line of customers snaking out the same door. Their indecently flaky croissants and morning buns (like a croissant crossed with a cinnamon roll) make for a blissful breakfast, while their banana cream tart and bread pudding make spectacular endings to any meal. The few tables in the tiny bakery get filled quickly, but it's a quick one block to Dolores Park where one can enjoy fresh air and some of the city's most luscious pastries. 600 Guerrero St San Francisco, CA 94110
Knead Patisserie
Shauna des Voignes is another pastry chef who made the leap from the restaurant world to opening her own bakery. Knead Patisserie is a tucked-away counter in the back of Local: Mission Eatery, a casual restaurant run by her chef husband Jake (yes, Shauna does desserts for the restaurant as well). Although Knead Patisserie's counter may be tricky to spot, its offerings more than make up for it. The butter pecan croissants and malted chocolate éclairs are, but the cult favorite is the pomme d'amore, which is essentially crème brulee in a puff pastry cup. The combination of rich, eggy custard and crisp sugary pastry is divinely addictive. 3111 24th Street San Francisco, CA 94110
Arizmendi Bakery
It doesn't matter what the pizza of the day is at Arizmendi: it's always delicious and it always draws a line of hungry customers. With fresh, seasonal toppings, thin crust made of crisp sourdough drizzled with garlic oil and mozzarella, Arizmendi's pizza is ideal for a picnic in nearby Golden Gate Park. Besides the pizza, Arizmendi is also known for its great selection of breads, from simple baguettes to foccacia to scones. Arizmendi is a worker-owned cooperative bakery and they also have branches in the Mission District and across the bay in Oakland. 1268 Valencia St San Francisco, CA 94110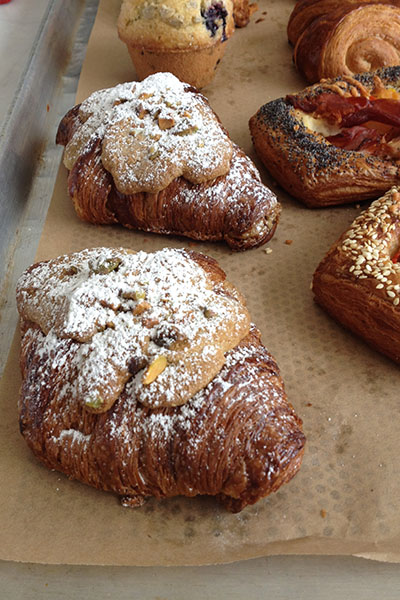 Honorable Mention: Neighbor Bakehouse
Some of San Francisco's best croissants don't have their own home, but they're absolutely worth seeking out. Greg Mindel, founder of Neighbor Bakehouse, crafts amazing croissants that are a marvel of lightness and flakiness(the pistachio-blackberry is a must). Besides the croissants, he offers savory tarts, filled brioches, and a rotating roster of other delectable goodies. His creations are carried at many of the city's coffeehouses, including Sightglass, Four Barrel, Elite Audio, and Café Sophie, for convenient fulfillment of coffee and pastry cravings at the same time. Check the
neighbor bakehouse website
for the most current listing of where Greg's pastries are to be found and for his occasional pop-ups.