Best Cocktail Served in a Treasure Chest That Encourages Strangers to Take Photos with You
BY: CODY BRAUN | 3.20.2014 |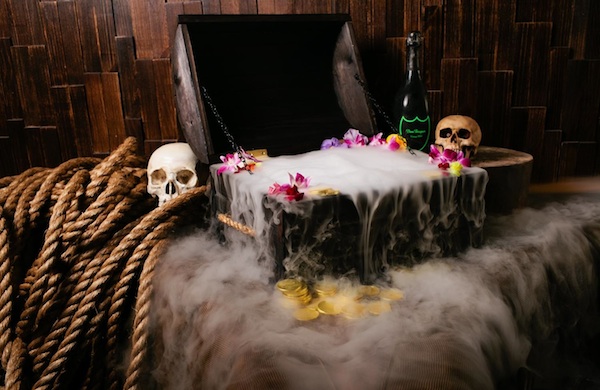 There's a serious rush when you order this $400 drink. Then there's a lot of waiting, some fidgeting. It finally emerges from the gloom, borne by a gaggle of busboys and waitresses like a ridiculous king. Fresh flowers rim the chest, which pours thick white smog, thanks to dry ice tucked in a lower compartment. The drink itself, served in a lab, probably isn't as good as anything else on the menu at Three Dots and a Dash (435 N. Clark St.). A medley of fruit juices mix with enough rum to sedate the Jimmy Buffett Fan Club. That's topped off with an entire bottle of Dom Pérignon, which does lend it some pleasant carbonation. After it arrived, an elderly woman cut through the mist and took at least a dozen pictures of us with the chest. We tried to gently shoo her away like shy celebrities.
Photo courtesy of Three Dots and a Dash
BY: Cody Braun
Guide Staff Writer
Cody is a banjo-carrying gypsy now accustomed to having a permanent home in which to brew beer, store journalism degrees, read Wodehouse, and bake bread.