GROUPON GUIDE TO SAN FRANCISCO
Best of the Bay Area Resale and Consignment Shops
BY: Jessie Couberly |
Jan 21, 2014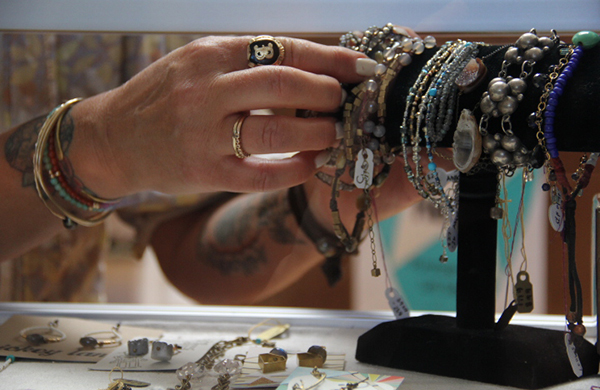 For a recently graduated fashionista paying off loans, staying on trend on a meager budget is no easy task. It took me years to finely tune my personal style around my paycheck-to-paycheck lifestyle and I owe a debt of gratitude to my favorite consignment shops. If you're looking for some of the best resale and consignment shops in the bay area, here is a list of shops you cannot miss.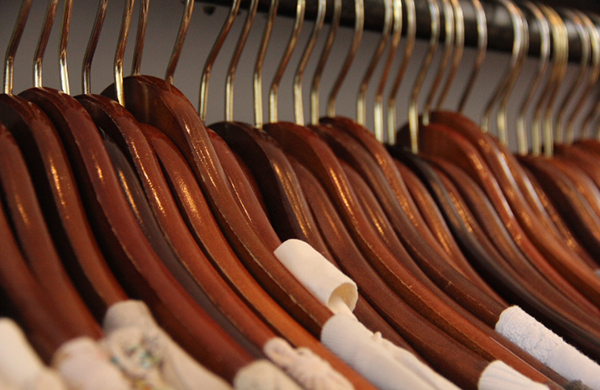 In April of 2012, Crossroads Trading Company welcomed it's very first designer consignment shop to the family. Refinery 29 has since dubbed
Fillmore & 5th
one of the best consignment shops in San Francisco. Their racks and shelves are easy to navigate and never messy. From J. Crew to Alexander Wang, every dress, shirt, and shoe is organized according to style, size, and color. The staff is not pushy and very knowledgeable about brands from the lowest to the highest end. Tip: Be sure to look for their sale merchandise. Items are marked down 20% after 30 days on the rack and an additional 40% after 60 days. Sometimes, it's worth the wait, but as all things in consignment go, you never know how long it will be in the store.
Located at 1775 Union Street.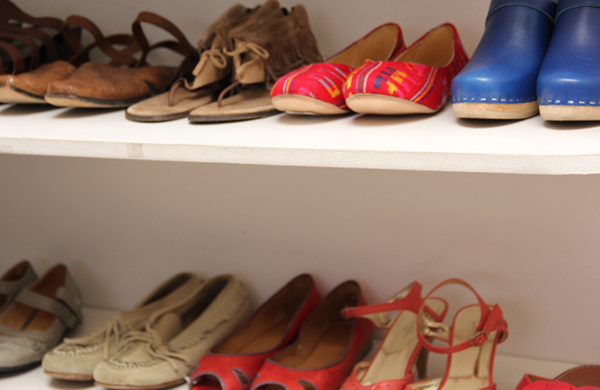 Since you're in the area, make your way over to the corner of Fillmore and Union for more designer consignment goodness.
Simply Chic
welcomes you to sift through their racks of carefully curated designer pieces. Louis Vuitton and Chanel bags are shelved above their amazing selection of dresses, coats, skirts, and blouses. A clean, white interior serves as a backdrop to their jaw-draping, awe inducing merchandise. Be sure to take a look at what hides behind the glass case at their front counter. Chanel costume broaches, Hermes scarves, and other beautiful trinkets teasingly twinkle back at you. Can't make it in? Check out their website for incredible pieces sold exclusively online! Now that's très chic!
Located at 3038 Fillmore St.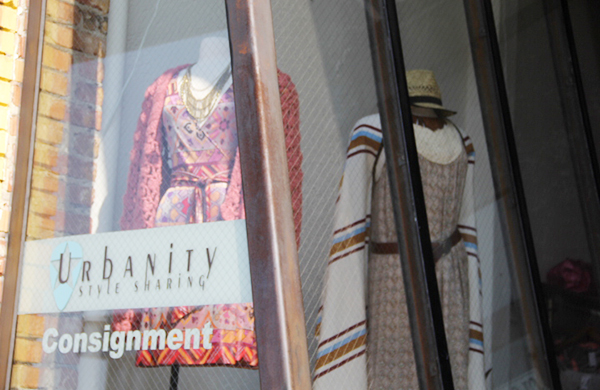 Once you've seen the best of the city, make your way over to Berkeley. Solano Avenue is your next destination for easy-to-shop "style sharing".
Urbanity
is Albany's premier designer consignment shop. Behind the enormous, asymmetrical door, a treasure trove of women's clothing and accessories awaits you. Their racks are conveniently color coordinated and ordered by size. The lovely staff members are happy to help you find the perfect blazer for work or a shimmery number for a night on the town. A word of warning: you're going to want to load up with as many pieces to take to the fitting room as you can. Make sure you love that Red Valentino dress! As with most consignment shops their return policy is all sales final. Don't get discouraged if you don't find something your first go round. New merchandise arrives daily and they even feature the best of the best on their web store.
Located at 1887 Solano Avenue.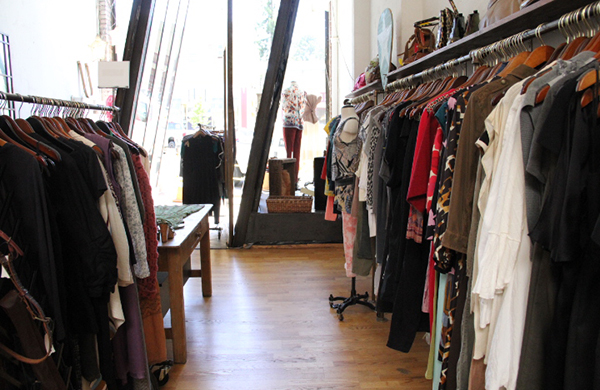 Behind a quaint, Dutch door lies a consignment gold mine. Locally owned and operated in its Lakeshore storefront since 2003,
Maribel
offers consignment shoppers an array of designer, contemporary, and vintage clothing and accessories. Unlike the previous shops, Maribel has a more rustic motif, mom and pop general store vibe. If you have a little room left in your shopping bag, indulge yourself in a pair of vintage cowboy boots, a faux fur vest or jacket, or maybe a unique piece of jewelry. Their front counter jewelry case features incredible pieces designed by local jewelry artists. Be sure to sign up for their contact list! Maribel hosts amazing jewelry trunk shows and in-store shindigs for the locals.
Located at 3251 Lakeshore Ave
BY: Jessie Couberly
Jessie recently graduated from San Francisco State with a Bachelors in Apparel Merchandising. She knows first hand that living paycheck to paycheck in the city by the bay is no easy task. Her blog, Poor Jessie Ann, chronicles her effort to live fashionably on a limited budget.