The Best Places for Stargazing East of the Mississippi
BY: Eddie Schmid |
Jun 25, 2015
Even on a clear night in most metro areas in the eastern United States, you'll see only planes and the moon. This light-pollution map (red=bad, blue=good) shows that the West is blessed with vast swaths of darkness. But if you're east of the Mississippi, where do you find the best places for stargazing?
Official Dark Sites: Rare and Worth Traveling for
The International Dark-Sky Association (IDA) has a rigorous system to determine which national and state parks are farthest from light pollution. In a park designated as Gold, all visible sky phenomena (such as auroras, airglow, and the Milky Way) can be viewed. In Silver-tier parks, most "brighter sky phenomena" can be seen, and the Milky Way is visible in summer and winter.

These truly dark sites are rare and endangered, so they're worth the trip. In the average city, you'll be lucky to see 500 stars on a clear night; in the darkest areas, you can see upward of 15,000 stars.

Read these stargazing tips from an astronomer at Adler Planetarium in Chicago.
Cherry Springs State Park | Northern Pennsylvania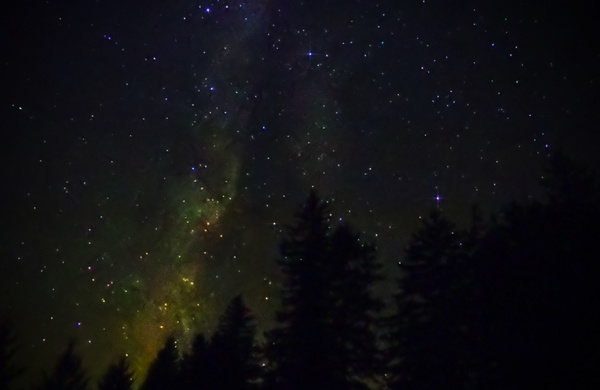 For residents around major Northeast cities, this is your best bet to see the most stars. It's the only place in the eastern United States designated as a Gold site by the IDA—lights are few and far between and there's little air traffic. On a good night, you can see the Milky Way's nucleus.

While you're here: During night-sky viewing sessions and "star parties," peer through a powerful telescope as astronomers guide you. You can also night gaze while kayaking or hiking.
Mayland Community College Blue Ridge Observatory and Star Park | Spruce Pine, North Carolina
This park in the gorgeous Blue Ridge Mountains was the Southeast's first IDA dark site. To help preserve its glorious darkness, special shielded LED fixtures are used outdoors.

While you're here: Quarterly star parties let visitors use the largest dark-sky public telescope in North Carolina. The observatory already has an inherent advantage: it's located on a mountain.
The Headlands Park | Emmet County, Michigan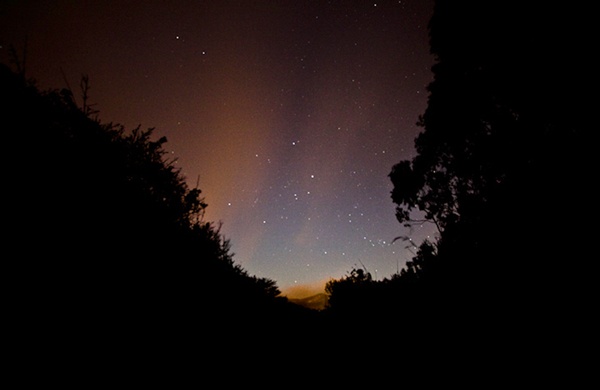 To keep their land an oasis of dark skies, community leaders adjusted lighting ordinances to comply with the IDA's standards for an ideal dark-sky site. They also made it so visitors can access Headlands park 24 hours a day to see stars during key times.

While you're here: It's one of the few places in the US where you can view the Northern Lights. The park's astronomy programs focus on the science of the stars and how the cosmos influence art, religions, and literature.
Observatory Park | Montville Township, Ohio
In addition to a clear night sky with views of the Milky Way, this Silver-tier park has a sculpture of the moon's phases and a 12-foot-high sundial. A trail takes you on a journey through our solar system, in which the distance between planets is scaled down to a few feet.

While you're here: If you're having trouble distinguishing between the two Dippers, head to the planetarium for programs that explain the constellations.
Photos: Illustrations by Mark Mills, Groupon; Sky Rift by Nicholas A. Tonelli under CC BY 2.0; Pretty stars by Wade M under CC BY-SA 2.0

BY: Eddie Schmid
Eddie studied abroad in Rome but doesn't believe that makes him special. He has seen seven baseball stadiums and has zero dogs.