Best Places for Wine Tasting in Austin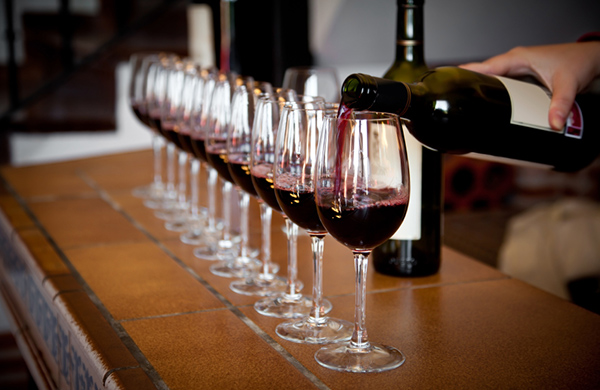 Wine lovers unite! Austin is a great place to learn about wine, try new styles or simply enjoy a tasting with friends. Here are some of the top spots around town to have your own wine tasting experience. Situated in a charming, renovated house on the near East Side of Austin, Uncorked Tasting Room & Wine Bar offers an extensive wine menu, flights and special events, all with beautiful views of the downtown skyline as a backdrop. The hand-picked wines reflect the diversity of winemaking, with bottles from many different countries and styles. At Uncorked, it's not just about the wine, either; a delicious menu of food is on offer, and guests can enjoy the meals and libations from a peaceful back patio. John Roenigk, co-owner of The Austin Wine Merchant, is believed by many Austinites to be the most knowledgeable person about wine in the state. His store has been around since 1991, offering a highly impressive bottle selection and unparalleled intelligence about the wines they sell. Weekly complimentary wine tastings are a specialty here; and when you're ready to buy a bottle there are often incredible deals to be had. With the quality of the product foremost in Roenigk's mind, The Austin Wine Merchant is always kept at a cool 65 degrees; bring a jacket if you plan to stay long. The adorable House Wine sits just south of downtown, and is a great place to experience new wines in a very convivial environment. Tasting classes are held weekly, usually on Tuesdays and Saturdays, where House Wine invites a rotating roster of experts to share their knowledge with patrons. Happy hour specials are always popular – especially the Monday night $20 bottle of wine deal. The Red Room Lounge is a downtown underground lounge with an air of mystery. There is no signage, you simply find the street and look for the unmarked door. There's a dark, speakeasy feel inside, along with an impressive selection of wines, many of them very obscure or rare. Owner Alex Andrawes operates Red Room almost like his own personal wine cellar; anyone who shows up is treated like a houseguest, and the wines always lead to stimulating conversations.
BY: Gayot
GAYOT.com serves as a leading worldwide authority on the good life. Millions of readers turn to Gayot's savvy, professional reviews on dining, travel and lifestyle. From "Best of" lists and travel guides, to a searchable restaurant and hotel database, Gayot provides dependable coverage while keeping up with the latest trends and news.