Groupon GUIDE TO SAN FRANCISCO
Best Places to Dance All Night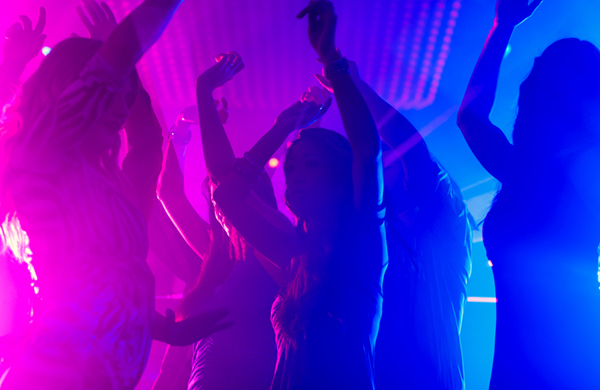 If New York is the city that never sleeps, San Francisco manages to get at least seven hours a night. The needles scratch off the record at 2 a.m. sharp at most – but not all – dance venues, meaning there's plenty of time to get to bed before the sun comes up. Or, thanks to a rising crop of after-hours clubs and an already extensive daytime dance scene, it's possible to never leave the dance floor at all.
El Rio's tiered backyard patio is home to dance parties. Typically populated by artsy types, the LGBT-heavy but by no means exclusive crowd is without exception friendly and relaxed. From the Hard French soul parties that kick up on Saturdays from early spring to fall, or the year-round second and fourth Salsa Sundays, the positive mood is inevitably infectious. The eclectic crowds are always willing to party, which means these events tend to start fast and fill up even faster.
The Bay Area's relative dearth of megaclubs mean that superstar deejays rarely put in a residency anywhere in town, but Mighty comes closest. The Mission District's most capacious venue keeps quiet on school nights, but Fridays and Saturdays the room plays host to a rotating set of sought-after spinners and hordes of late-night partiers. In the true underground spirit, you'd never know you were walking by the inconspicuous Mighty on, say, a Tuesday afternoon.
Also hidden in plain sight, on a spooky cul-de-sac near the 101 freeway in the Mission, is Public Works, which has become known as the go-to spot for large-scale parties on any celebratory holiday (think Cinco de Mayo, Pride or the Folsom Street Fair). This two-floor labyrinth often charges a pretty penny, depending on the event, but stays open until 3 a.m. and often later.
As the anchor tenant of the 11th Street entertainment quarter, DNA Lounge stands head-and-shoulders above the neighboring clubs. For decades, it's been the place where superstars play their secret shows, while hosting a ridiculously wide variety of events from DJ mash-up nights and live bands to burlesque and theater. If you get winded on the floor, the adjacent pizza parlor stays open 24 hours a day. No word on whether dancing is allowed while you chow down on a slice.
BY: Gayot
Gayot
GAYOT.com serves as a leading worldwide authority on the good life. Millions of readers turn to Gayot's savvy, professional reviews on dining, travel and lifestyle. From "Best of" lists and travel guides, to a searchable restaurant and hotel database, Gayot provides dependable coverage while keeping up with the latest trends and news.