Best Places To Go With Your Dog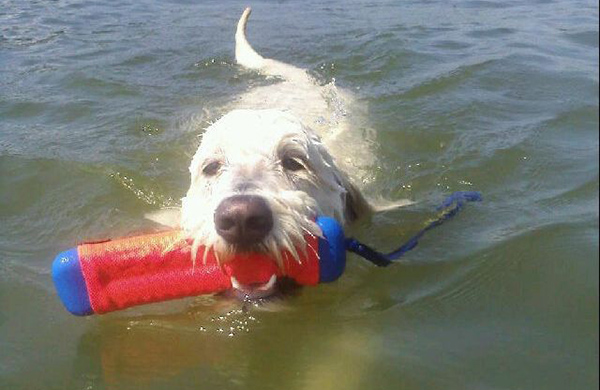 Austin is a city that loves its furry friends. Luckily there are countless activities around town that are fun for both you and your pup. Here are our favorites.
Rainey Street:
Several of the bars on this recently popular street are dog friendly. Start at
Bar 96, 
it's a great place to watch games, and they have a massive patio on all four sides of the bar. After a round or two there, head over to
Bunglow
, where the atmosphere is always laid back. They have beer, wine, and a cocktail menu that suits all tastes and preferences. Lastly, head on over to
Bangers Sausage House
, where you'll find over 100 beers on tap, and a sausage menu similar to those of the great beer gardens in Germany. They even have a sausage on the menu made especially for dogs, so you both can enjoy a snack.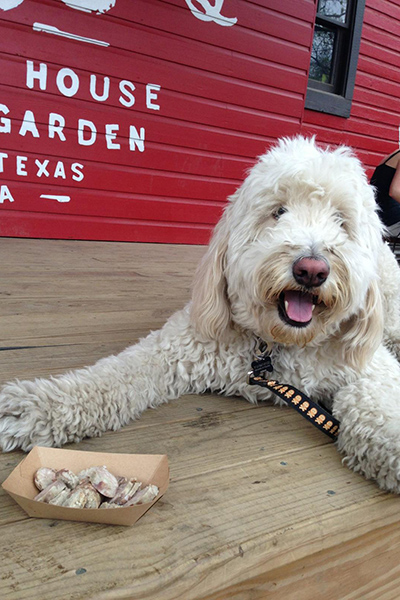 Moontower Saloon:
Consider Moontower one massive playground for adults and dogs. I picture this as the type of place you would see people hanging out on 
Friday Night Lights or Dazed and Confused 
(Both filmed in Austin). They have live music, sand volleyball courts, corn hole, washer pits, a massive TV (that's either showing games or is hooked up to an old school Nintendo), food trucks, campfires and plenty of booze. All of this fun, and you can bring your dog along too. It's a win for everyone. 10212 Manchaca Road Austin, Texas 78748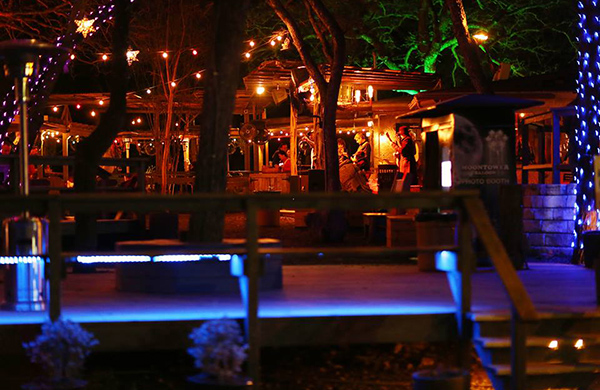 Red Bud Isle:
Red Bud Isle is a little slice of doggie heaven. There's plenty of space for your dog to run off leash as you walk the half-mile trail. Throughout the trail there are numerous places for your dog to access the water, so you can stop and play fetch. Red Bud Isle backs up to Lady Bird Lake, and that part of the lake is pretty calm, normally only a few kayakers around. The island is definitely a doggie haven. 3401 Redbud Trail Austin, Texas 78703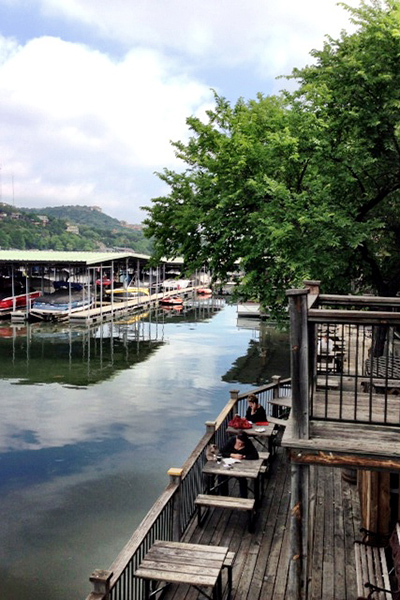 Mozart's Coffee Roasters:
After you've tired your dog out at Red Bud, head over to Mozart's. It's the type of place where you can spend an entire afternoon without realizing any time has passed. They do coffee, pastries, and small snacks, but what makes them so inviting is the massive desk that overlooks Lake Austin. The patio has plenty of tables, is heavily shaded with trees, and they offer free wifi. It's a great place to get some work done or to be social and grab a cup of coffee with friends. 3825 Lake Austin Blvd. Austin, Texas 78703
Freddie's Place:
Freddie's Place feels more like you are hanging out in a backyard than a restaurant. Freddie's is one of those joints that has been in Austin longer than most of its residents. It's a super casual hangout, and Thursday through Friday they have live music and a happy hour, Monday through Friday from 4 - 7pm. On weekends they have a self-service Bloody Mary Bar from 11am – 4pm. The atmosphere is great for families as well. 1703 South 1
st
Street Austin, Texas 78704
Bonus Places:
Also, check out Red's Porch,
House Wine
, Black Sheep Lodge, Dog and Duck Pub, Third Base Sports Bar, Little Woodrow's,
Snack Bar
, and Crown and Anchor Pub. They're all pet friendly (on their patios at least) as well.