Best Places To Hike In Austin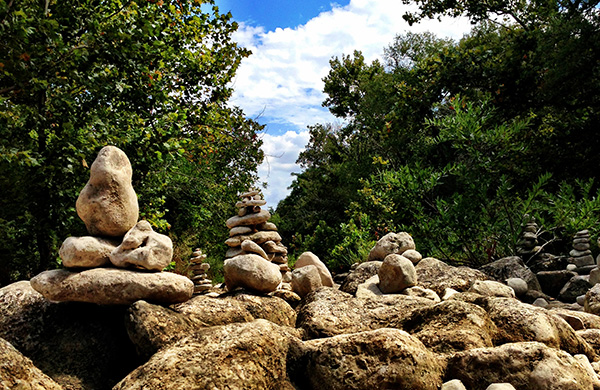 Barton Creek Greenbelt – This is easily one of the most popular hiking trails in the city. Unfortunately, it has been many moons since water was at bottom of the greenbelt, but it still makes for a great hike. There are over seven miles of trails that you can hike, run, or bike. The hike is nothing too strenuous but it will certainly get your heart rate going. Dogs are allowed and will love to accompany you on this hike.
3755-B Capital of Texas Highway Austin, Texas 78704
St Edward's Park – This is one of my favorite parks and hiking trails in town, and it's great for dog owners. The trails are off-leash and dogs love that! It's the perfect distance for a mid-range hike (about three miles), and Bull Creek runs through it, giving your furry friend a perfect place to cool down. There are two different trails and both of them are pretty easy walks, and kids and adults should both be able to enjoy them without any real difficulty. The one I've traveled is the 'Creek Trail'-  the 'Hill Trail' may prove to be a little more challenging. Of the countless adventures I've had there, it's never been too crowded, and the scenery is some of the best in Austin; very peaceful and relaxing. I once ran into a couple riding horses, and it was the last thing my dog and I were expecting- so fair warning!
7301 Spicewood Springs Road Austin, Texas 78759
Shoal Creek Greenbelt – You can take this trail from its starting point on 34th Street, all the way down to Lady Bird Lake. It follows along Shoal Creek (imagine that) right through Pease Park, and onto to the Lady Bird Lake Hike and Bike Trail. The terrain on the Shoal Creek Greenbelt has much more of a 'trail' feel to it than Lady Bird Lake. It certainly isn't too difficult of a hike, and it has great scenery. I also like this trail because there's not as much foot traffic on it as the Lady Bird Lake trail.
2600 N Lamar Blvd, Austin, Texas 78705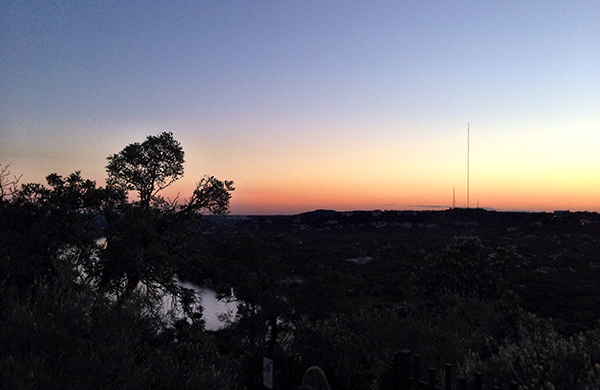 Mount Bonnell – Okay, so this isn't much of a hike in the traditional sense, as there are only about 100 stairs that you need to climb to reach the summit, but once you are on top, what a view. You'll discover 360 degree views of downtown, and you can see everything from the 360 bridge to the University of Texas Tower. You can also bypass the stairs and take the 0.3 mile trail to the top if you prefer. For the best experience, plan your visit so you can watch the sunset.
3800 Mount Bonnell Road Austin, Texas 78731 
Bull Creek District Park – I really enjoy the scenery here. There are several different routes you can take when exploring, and some of them are more treacherous than others. I find myself always spending more time here hiking and exploring than planned. I'll set out on a one hour adventure, and won't make it back to my car for several hours, which is just fine with me.
6701 Lakewood Drive Austin, Texas 78731