Groupon GUIDE TO SAN FRANCISCO
Best Places to Swim in the City Without Freezing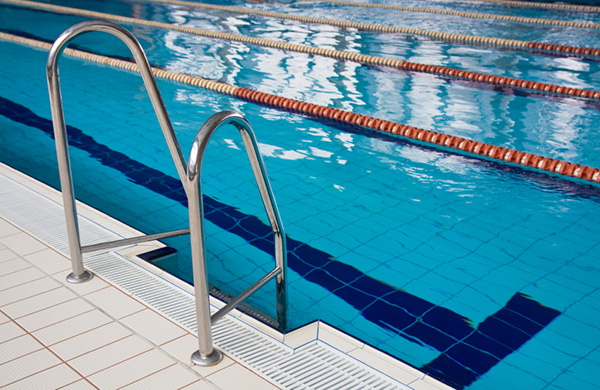 Yes, it's true: the water that surrounds San Francisco is cold. Even in July, or come September when it feels like the Pacific should have had all the time it needs to come up to a reasonable temperature. To escape a cobalt-blue ocean that looks pretty but feels like Nova Scotia, San Francisco has a number of on-land options for doing laps. Just keep in mind that all of the city's pools close at staggered intervals during the winter, sometimes for a month or more.
Recreate the summers of your youth at Hamilton Aquatic Center's superb, heated indoor facility in Lower Pacific Heights. There are waterslides for kids and adults alike, and the cost of admission is only $5. Better still, it's just $1 if you're under seventeen!
For anyone just learning to swim or looking to take in a bit of casual aquatic exercise, head to Sava Pool in the Sunset neighborhood. The recently renovated space is now a full-blown poured concrete natatorium, flooded with sunlight and mostly shallow, which is ideal for anyone with child safety pool concerns.
If you're looking to avoid the public pools altogether, grab a towel and make for Club One at Yerba Buena. Conveniently located in the part of SoMa that bleeds into the Financial District, this outdoor facility opens early and closes late, which is perfect for the nearby office workers looking to take in a lap or two. A day pass will set you back $20, but that's what you'll pay for an hour at most saunas – and at a constant 82 degrees, Club One's pool keeps swimmers feeling nearly as toasty.
But if you're really feeling adventurous, there's always Aquatic Park near Fort Mason. The stretch of beach isn't exactly boundless, but on all but the hottest of summer days you're likely to be one of only a handful there to dip your toes into the water. Splash around in the bay for as long as you can, then grab a towel and let the sun's rays return your core temperature to normal. And hey, at least it's free, right?
BY: Gayot
Gayot
GAYOT.com serves as a leading worldwide authority on the good life. Millions of readers turn to Gayot's savvy, professional reviews on dining, travel and lifestyle. From "Best of" lists and travel guides, to a searchable restaurant and hotel database, Gayot provides dependable coverage while keeping up with the latest trends and news.