GROUPON GUIDE TO WASHINGTON-DC
Top Zoos in the US: 7 Great American Zoos
BY: Groupon Editors |
Nov 28, 2018
Few activities are as family-friendly as a trip to the zoo. It's easy to understand why it's such as popular outing—whether you live in a city or a suburb, chances are you have a zoo near you, and a day of watching adorable animals appeals to bigger kids as much as it does to their younger siblings.
Almost all zoos offer the chance to get up close with wild animals and learn about their natural habitats and behaviors—but the top zoos in the US find ways to stand out. Below, we compiled a list of the best zoos in the country and highlighted what it is that sets each one apart.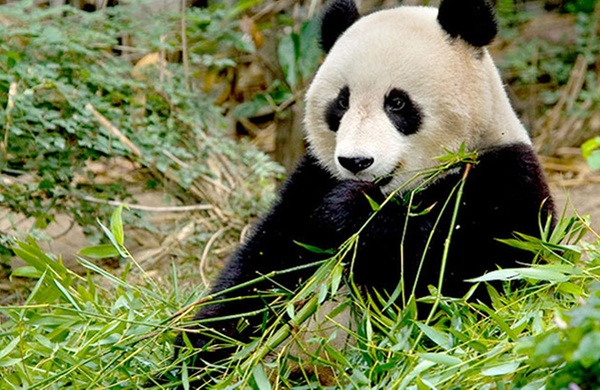 San Diego Zoo | San Diego, CA
See a San Diego Zoo deal here.
Why it's great: This not-for-profit zoo isn't just considered one of the best zoos in the country—it's largely considered to be one of the best in the world. At 100 acres, it serves as a home for more than 650 different species and subspecies (many of them rare and endangered), and it's famous for its giant-panda breeding program.
What to see: Like most zoos with pandas, the three giant pandas here are its most popular residents. Arrive early on a weekday morning to avoid the long lines the pandas often attract. Spring for an early morning tour, which takes place before the zoo opens to the public, and you can capture shots of the cuddly creatures enjoying a breakfast of bamboo. The park's Skyfari aerial tram lets you tour the zoo by air, giving you a birds'e eye view of all the exhibits as well as the rest of Balboa Park.
Brookfield Zoo | Chicagoland
See a Brookfield Zoo deal here.
Why it's great: First opened in 1934, Brookfield Zoo was one of the first to attempt to create more natural-looking enclosures for its animal residents, using moats and ditches instead of cages. It's still one of the best zoos in the US for its varied conservation programs.
What to see: Tropic World. The massive structure houses primates, birds, and other wildlife native to tropical rainforests in South America, Asia, and Africa. Suspension bridges grant views into realistic-looking canyons, while overhead, colobus monkeys and gibbons make mischief. Plus, the zoo is home to a number of Mold-A-Rama machines, early, 1960s-era 3D printers that create instant plastic creatures in front of your eyes.
Houston Zoo | Houston, TX
See a Houston Zoo deal here.
Why it's great: The second-most visited zoo in America, Houston Zoo isn't very big in size (about 55 acres), but it manages to pack more than 6,000 animals into its park. That's alot of animals per square foot, and it includes the the McNair Asian Elephant Pavilion and the ambitious African Forest, an immersive habitat for the zoo's gorillas, giraffes, and rhinos.
What to see: You can't miss the birds–Houston Zoo has one of America's largest collection of avian friends, including Chilean flamingos and the brillian blue-colored Victoria crowned pigeon. The zoo also boasts the Kipp Aquarium, an attraction all by itself. If you at all curious about aquatic creatures, you'll marvel at the Nemo-esque common clownfish, the giant Pacific octopus, and the eerie moon jelly.
Cincinnati Zoo | Cincinnati, OH
See a Cincinnati Zoo deal here.
Why it's great: It's more than a zoo—it's a National Historical Landmark. Opened in 1875, the Cincinnati Zoo is America's second-oldest zoo (the Philadelphia Zoo opened just before in 1874), and several buildings on its campus have historic landmark protection, including the Moorish-inspired Reptile House and the Taj Mahal-esque Elephant House. Martha, the world's last living passenger pigeon, died here in 1914. It's no wornder the Cincinnati Zoo ranked #3 in a top zoos in the US list by USA Today readers in 2014.
What to see: If you can handle seeing them, the zoo's population of creepy crawlies (aka invertebrates) is fascinating to behold. It's one of few places on earth to see the giant jumping stick, a peculiar insect that looks just like a branch. If beetles and butterflies aren't your thing, check out the zoo's mammal friends–the furry wallabies and foxes are especially cute.
Folsom City Zoo Sanctuary | Greater Sacramento, CA
See a Folsom City Zoo Sanctuary deal here.
Why it's great: Because it truly is a sanctuary. Visiting Folsom City Zoo Sanctuary supports a noble cause, since most of the animals here can't return to the wild, many for injury reasons. Since 1963, Folsom has been a refuge for a wide range of mostly North American animals, giving them specialized, individual care for much of their lives.
What to see: The cats! As in, the larger felines that act as kings in these parts. Most promiment among them: the mountain lions and the tigers, whose gorgeous fur is like a work of art. Dog lovers might also be interested in the canines that live here. The sanctuary is one of the few that accepts wolf-dog hybrids, and you'll also get to see livestock-guarding dogs, who often roam freely.
Wildlife Learning Center | Los Angeles, CA
See a Wildlife Learning Center deal here.
Why it's great: Featuring animals from six different continents (sorry, Antarctica), Wildlife Learning Center focuses on experiences for children. The center has a strong relationship with local school, and also offers individual animal meet-and-greets, where a small group of 1 to 4 gets to interact with a sloth, snake, owl, and more.
What to see: Start with the Fennec Fox, a feisty big-eared mammal typically found in the Sahara, then visit with the funny, hairy two-toed sloth. Follow trails to find the lynxes, Eurasian eagle owls, kinkajous, and more—there's about 50 different animals spread through the intimate property.
Phoenix Zoo | Phoenix, AZ
See a Phoenix Zoo deal here.
Why it's great: It's big, with more than 3,000 animals, 2.5 miles of trails, and 125 acres of land (more than twice the size of the aforementioned Houston Zoo). Phoenix Zoo's massive size means more space for its residents to roam; the best example is its African savannah zone, home to girafees, wildebeests, and zebras.
What to see: Plenty. Let's start with the Andean bear, also called the "spectacled bear" because the black fur around his eyes makes him look like he's wearing giant glasses. The komodo dragon is another hit–just make sure your child knows they're going to see a giant lizard, not an actual dragon.
RELATED READS:
---
A San Diego Zoo Guide for the Perfect Visit
It's considered one of the world's best zoos–so how do you make sure you don't miss out on its best attractions?
5 Playdate Ideas Kids AND Grownups Will Love
A short list of go-to venues for playdates that are fun for kids but also won't stress out or bore the adults
---