The 7 Best Zoos in America
BY: GROUPON EDITORS | 4.26.2017 |
Few activities are as family-friendly as a trip to the zoo. It's easy to understand why it's such as popular outing—whether you live in a city or a suburb, chances are you have a zoo near you, and a day of watching adorable animals appeals to bigger kids as much as it does to their younger siblings.
Almost all zoos offer a rare opportunity to get up close with wild animals and learn about their natural habitats and behaviors—but there's no denying that some zoos do this better than others. Below, we compiled a list of the best zoos in America and highlighted what it is that sets each one apart.
Best zoo with pandas

Why it's great: This not-for-profit zoo isn't just considered one of the best zoos in the country. It's largely considered to be one of the best in the world. At 100 acres, it serves as a home for more than 650 different species and subspecies (many of them rare and endangered), and it's famous for its giant-panda breeding program.
What to see: Like most zoos with pandas, the three giant pandas here are its most popular residents. Head out early in the morning on a weekday to avoid the long line of admirers the pandas regularly attract. It's worth paying the extra $89 for an early-morning tour that takes place before the zoo opens to the public. Here, you'll be able to capture shots of the cuddly creatures enjoying a breakfast of bamboo.
Best non-animal attraction: The San Diego zoo is notoriously hilly, but luckily, walking isn't the only way to get around. The park's Skyfari aerial tram lets you tour the zoo by air, giving you a birds'e eye view of all the exhibits as well as the rest of Balboa Park.
Best zoo for safari adventures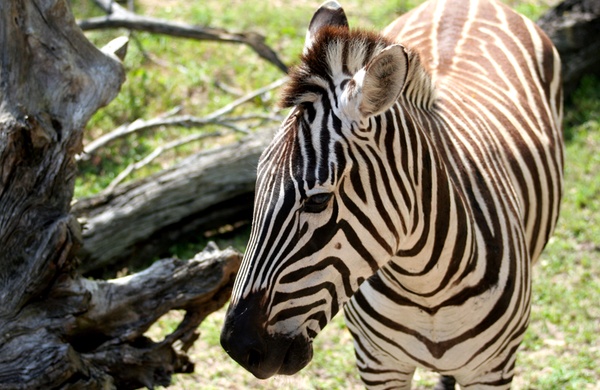 Why it's great: Like any WDW property, this park pulls out all the stops to make you feel like you've been transported to another world. Instead of watching animals in enclosures, expect immersive experiences such as jungle raft rides and hikes along lush island trails.
What to see: The park's Kilimanjaro Safaris are the closest you'll come to experiencing a real African safari in America. Visitors can board an open-air jeep and ride through various animal habitats without a cage or fence in sight. Keep an eye out for the elusive cheetahs as well as the herds of zebras that often graze right beside the road.
Best non-animal attraction: When the sun goes down, the park's Rivers of Light show illuminates the night, providing a visual story of the natural world told via technicolor water effects and dazzling floating stages.
Cheyenne Mountain Zoo in Colorado Springs, CO
Best zoo for lunching with a giraffe
Why it's great: This zoo's 140 acres are located at an elevation of 6,800 feet above sea level, meaning it really is a zoo on a mountain. It also boasts one of the largest giraffe herds of any zoo in the country.
What to see: Sure, seeing giraffes on a mountaintop is already pretty novel, but did we mention you can feed them? The gentle giants love it when visitors hand them their favorite snack: a head of lettuce.
Best non-animal attraction: The recently restored carousel was originally built in 1925 and also enjoyed a brief stay in Chicago during the 1933 Century of Progress Fair before arriving at the zoo in 1937.
Best zoo to view from above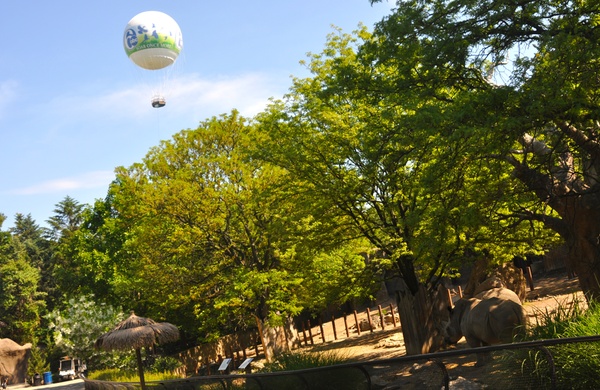 Why it's great: Widely considered America's first true zoo, the Philadelphia Zoo opened its doors in 1874 and has continued to blaze trails ever since, further cementing its status as one of the best zoos in the US. The zoo is perhaps best known for its groundbreaking Zoo360 animal trail system, which lets the animals roam between habitats via a network of enclosed trails.
What to see: Another of the park's unique features is its 6abc Zooballoon—a hot-air balloon that lets guests soar 400 feet above the animal enclosures and see directly into their habitats.
Best non-animal attraction: What? A hot-air-balloon ride isn't enough? If you prefer to travel by water, the zoo's swan boats gives kids and adults an opportunity to paddle leisurely around the aptly named Bird Lake.
Best zoo to swim with sharks
Why it's great: Not for the faint of heart, this stunning aquarium lets visitors get up close and personal with some of the ocean's most fearsome creatures, including sharks, golden crocodiles, and a giant octopus.
What to see: By walking through the exhibit's underwater glass tunnel, you can play the part of a scuba diver without getting wet, marveling at the majestic creatures swimming around and above you. Or, go one step further and sign up for the Dive with Sharks scuba program. It's a one-of-a-kind experience, but it'll cost a pretty penny ($650) and is only open to certified divers. No cages are necessary, as the animals are always fed before receiving visitors.
Best non-ani... err, non-shark attraction: Most of the exhibits at Shark Reef involve getting close to critters, but not all the experiences are heart-pumping. Younger (or more timid) guests can warm up by petting stingrays and horseshoe crabs in the touch pool, and early-morning visitors may even get to help feed them breakfast.
Best zoo for city slickers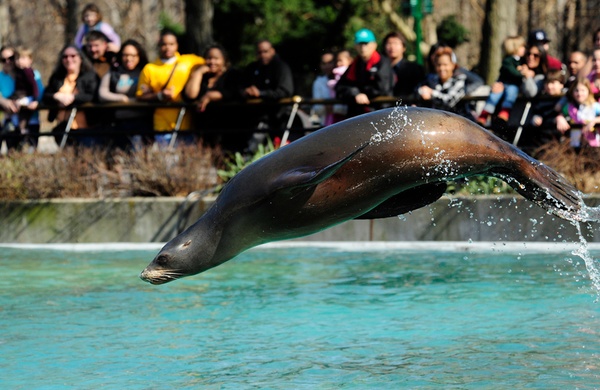 Why it's great: Yes, yes, we know Central Park also has a zoo. But at a mere 6.5 acres, it can't compete with the 265 acre Bronx Zoo, the largest in any city in the United States.
What to see: The sea lions have been the star residents of the zoo since 1899, but their habitat has changed significantly, allowing plenty of space for them to jump and play. Feedings happen daily at 11 a.m. and 3 p.m., so be sure to bring a camera.
Best non-animal attraction: Sure, lots of zoos have a carousel, but how many of them have a carousel where all the animals are giant bugs?
Best zoo for monkeying around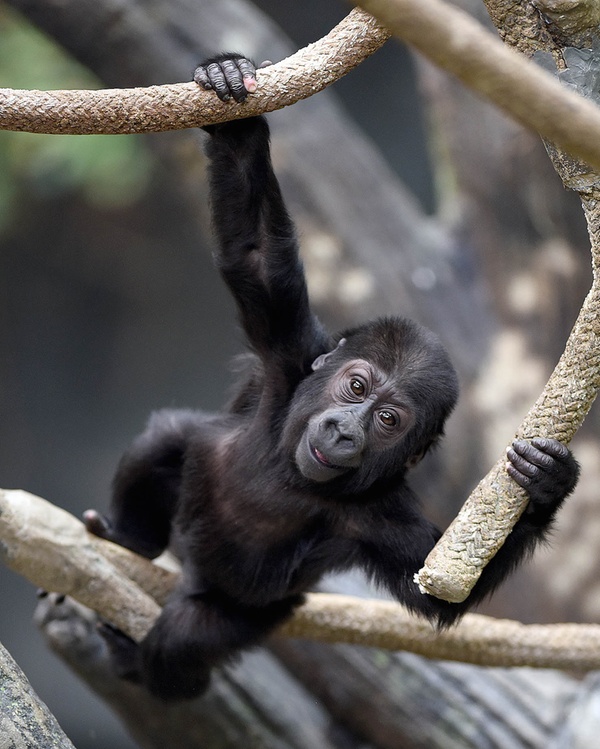 Why it's great: First opened in 1934, the Brookfield Zoo was one of the first to attempt to create more natural-looking enclosures for its animal residents, using moats and ditches instead of cages to create barriers between visitors and animals. It's still considered one of the best zoos in America for its varied conservation programs.
What to see: Tropic World. The massive structure houses primates, birds, and other wildlife native to the tropical rainforests of South America, Asia, and Africa. Suspension bridges grant views into realistic-looking canyons, while overhead, colobus monkeys and gibbons make mischief. The main draw here is the zoo's band of western lowland gorillas. Rarely seen in the wild, these massive creatures can be photographed eating, sleeping, and (if you're lucky) even playing together.
Best non-animal attraction: The zoo is home to a number of Mold-A-Rama machines, which have a cult following around the country, but especially in the Chicago area. A sort of early, 1960s-era 3D printer, the Mold-A-Rama creates instant plastic creatures in front of your eyes. And, at only a few bucks a pop, they make relatively inexpensive take-home souvenirs.
BY: Groupon Editors
grouponguide.com
The Groupon Guide: we cover the coolest food, beauty, and entertainment trends happening nationwide.