Blood-Free Halloween Makeup: Frida Kahlo
BY: Ashley Hamer |
Oct 11, 2013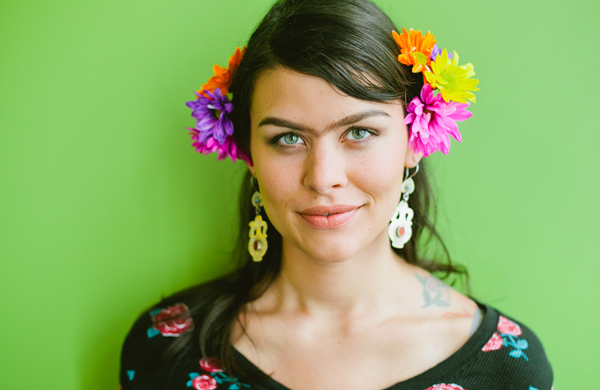 It can be fun to slather on the fake blood for Halloween, but that isn't always the best option, especially if you're trick-or-treating with children. Chicago makeup artist Alex Saldivar has created three looks in varying degrees of difficulty, which are still simple enough for virtually anyone to pull off with everyday cosmetics and a half-hour to spare. In this first installment, he showed us how to embody Frida Kahlo using mostly bronzer and a brow pencil. This look is the simplest of the three, requiring only basic cosmetic skills.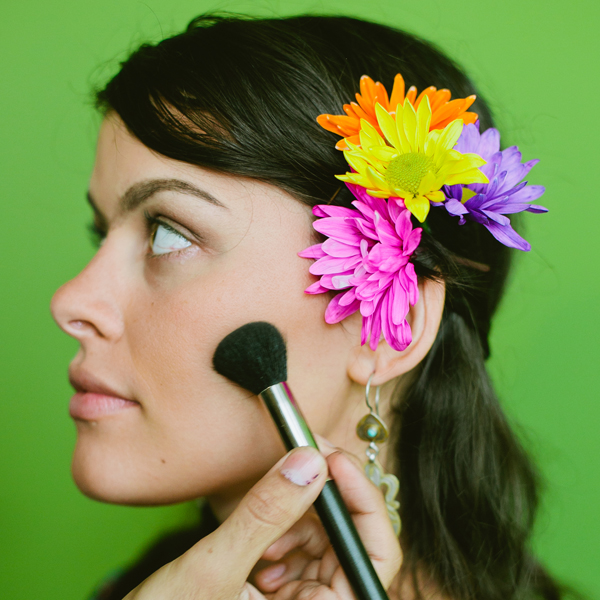 Step 1: The Bronzer
To achieve the sun-kissed complexion depicted in Kahlo's famous self-portraits, Alex began by applying a bronze-colored cream eyeshadow, and then dusted a matte bronzer in a warm brown shade over Jasmine's face and neck. He layered extra bronzer over her cheekbones, brow bone, and everywhere else the sun might hit.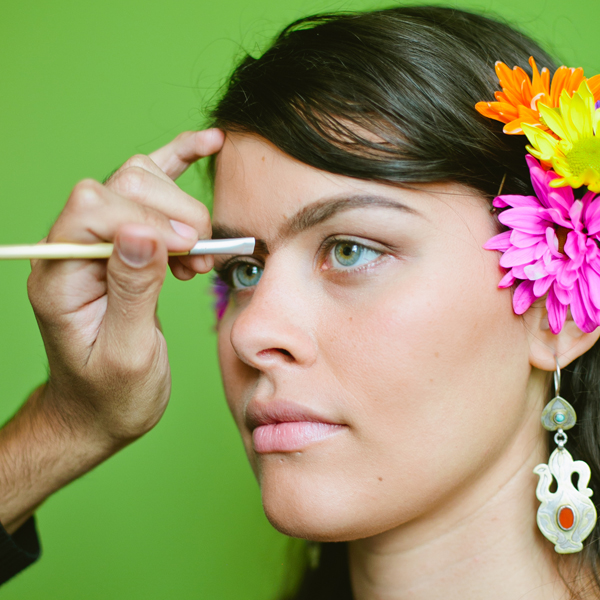 Step 2: The Brows
Next, Alex recreated what is probably Kahlo's most distinctive feature: her eyebrows. Using a brown pencil, he feathered color into Jasmine's brows with quick, light strokes, venturing outside their natural border to make them stand out. For the unibrow, he used the same pencil to sketch out a V shape, beginning slightly above the eyes. Finally, he went over the natural brows and the newly drawn unibrow with black-brown shadow, using light flicks of an angled brush.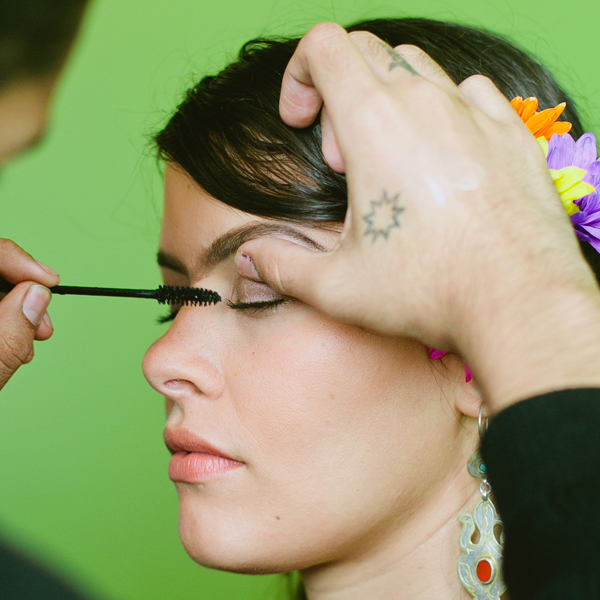 Step 3: The Finishing Touches
To open up Jasmine's eyes, he applied black mascara and a touch of brown eyeliner. "You can use any lip color you want to finish the look," Alex said. On Jasmine, he used a neutral, dusty-rose hue.
Next week, Alex ups the ante by giving cat-costume makeup some high-glam touches and a grunge-inspired edge. 
Photos: © Stephanie Bassos, Groupon
BY: Ashley Hamer
Guide Staff Writer
Ashley Hamer is a musician, marathon runner, and science lover. She writes about science for Mad Art Lab.