Bluegrass Legend Ralph Stanley Says Goodbye to Chicago
BY: Dan Caffrey |
Jan 8, 2014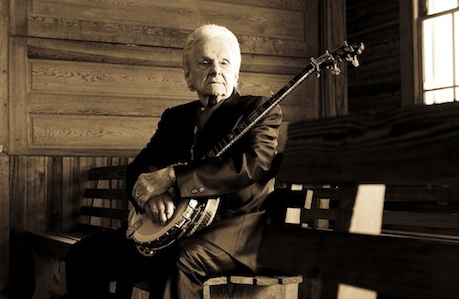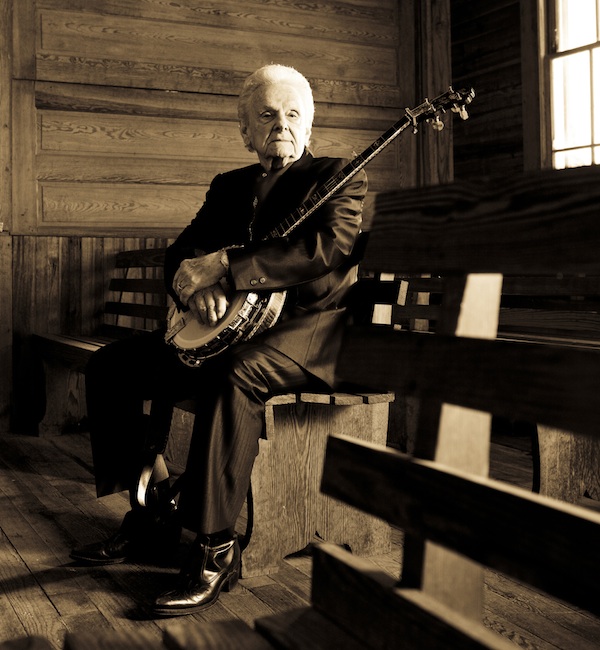 Chris Walz
considers
Dr. Ralph Stanley
to be part of the "holy trinity" of bluegrass music, the other two acts being
Bill Monroe
and Flatt & Scruggs (AKA The Foggy Mountain Boys). But the 2012 death of Earl Scruggs left Stanley—Dr. Ralph to his peers—as the last man standing. Luckily, bluegrass fans can catch the 86-year-old banjo player and singer, along with his backing band the Clinch Mountain Boys, on his nearly sold-out
Farewell Tour
this Saturday at the
Old Town School of Folk Music
(4544 N. Lincoln Ave.). Walz, who serves as program manager for the school's bluegrass, Old Time, and Americana classes and also teaches guitar and banjo in these styles, chatted with us about Stanley's significance, his distinct sound, and where to start with his music.
Stanley's style
Walz praises Stanley's style of banjo playing as nothing short of "very revolutionary." Although he started off with a clawhammer grip, he eventually mixed it with "an old-time style very much like [bluegrass pioneer] Wade Mainer," Walz says. By the time Stanley began recording with his brother Carter as the Stanley Brothers, "he played two-finger, thumb to index. And you can hear it in some of those very early recordings. There's sort of a ricky-ticky sound to the banjo. A tick-tock kind of sound." However, Stanley rarely plays his banjo in concert these days. "You get up into your high 80s and your hands might not work like you wish them to," Walz explains. Luckily, Stanley brings a banjo player on tour who is well-versed in his own "hammer-on-the-nail" style.
How modern listeners know Stanley
Most people will recognize Stanley's contributions to the
O Brother, Where Art Thou?
soundtrack. He performed the folk dirge
"O Death"
for one of the film's more ominous sequences, and The Stanley Brothers' version of the gospel song
"Angel Band"
closes the album. Walz points out an appropriate "dark quality" to the music. "Not that it's evil or foreboding. There's just something a little darker about the way that they construct [it]. I think it strikes each listener very differently."
What other songs listeners should check out
"I would suggest not necessarily songs, but groups of songs," Walz says. "There's a wonderful CD that came out on
Revenant
, which is
John Fahey's
old label. It's the
Earliest Recordings
of the Stanley Brothers, before they went to Columbia. You can hear their gospel style. You can hear their old-time style. You can hear some of that clawhammer style of Ralph playing on 'Little Birdie.' That's an old folk song. After that, I would tell people to listen to the complete
Columbia Recordings
: 'White Dove,' 'The Fields Have Turned Brown,' 'Man Of Constant Sorrow,' 'Pretty Polly.'"
Why you should see Stanley live
"He's got this marvelous sense of humor. He's so dry. But anybody who goes to the show is going to see something that is, I think, just historically important and not to be missed. Because like I say, Bill Monroe is gone, Flatt & Scruggs is gone. All those early players are all gone. And Ralph is really the last one."
At the time of writing, there were still a handful of tickets left for Ralph Stanley's Farewell Tour. The Chicago stop is this Saturday, January 11, at the Old Town School of Folk Music's Gary and Laura Maurer Concert Hall, with shows at 4 p.m. and 8 p.m. Tickets are $42 for the general public and $40 for Old Town members.
Photo by Will McIntire
BY: Dan Caffrey
Guide Staff Writer
Outside of Work, Dan is a playwright, Senior Staff Writer for Consequence of Sound, and contributor to The A.V. Club.