Boston-Style Pizza: New-World Takes on Old-World Traditions
BY: Fiona Coxe |
Jul 17, 2014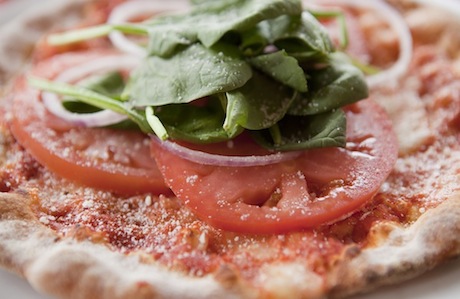 Pizza is one of the most beloved foods out there—and one of the most debated. Luckily, Boston is on somewhat neutral ground. Although the city has no signature pizza style of its own, it's not hard to find Chicago-style deep dish and New York–style thin crust, as well as brick-oven, classic Italian, and innovative gourmet pies scattered across town. Here are a few of the restaurants that define
Boston's pizza scene
:
For Traditional Pies and Boston Flavor: Santarpio's Pizza
Santarpio's Pizza
(111 Chelsea St.) is located in East Boston, affectionately known as Eastie, and has been slinging crisp-crust pizza since 1903. In true Boston spirit, the restaurant isn't for the faint of heart. It's brimming with Boston accents and attitudes but also incredible pizzas and house-barbecued sausages and lamb. The pizzas have a satisfying crunch and tremendous flavor, and locals know the crust only gets better when you request it "well done." The toppings are not fancy, but they include simple, Old-World classics like garlic, onions, or pepperoni.
For Brick-Oven Perfection: Regina Pizzeria
Regina Pizzeria
is not to be overshadowed, though, especially the original North End location (11 1/2 Thatcher St.). Regina's opened in 1926, when Italian immigrants were starting to establish their presence in the area. Its founders brought their traditional brick ovens over from the old country. These ovens fire each pie until it has a chewy crust rich with flavor; the pizzas are also piled with tangy tomato sauce, gooey cheese, and satisfying toppings. Imported meats and fresh veggies are in supply at Regina's multiple restaurants, ensuring every person in your party gets exactly what they want. Lines can get long at the original location, but the experience is well worth it.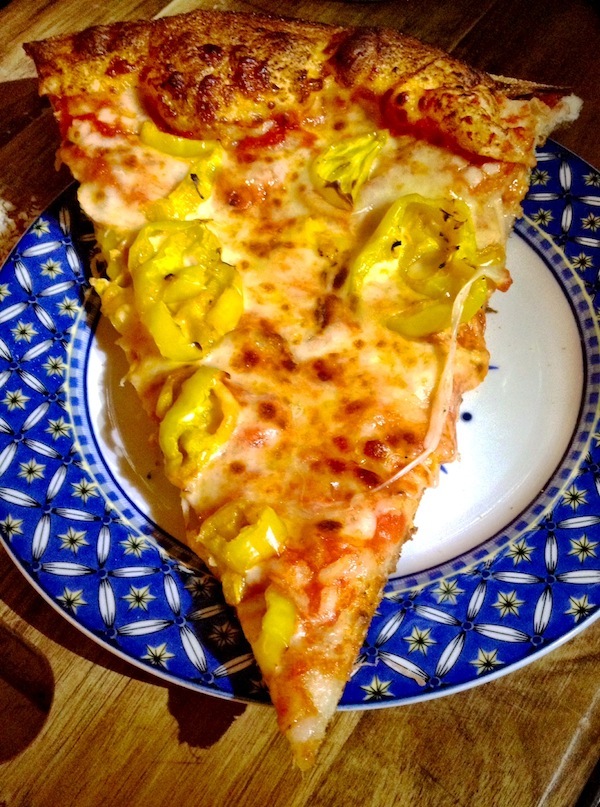 For a Simple Slice: Ernesto's Pizza
The North End is also home to
Ernesto's Pizza
(69 Salem St.). Since 1984, Ernesto's has embraced the classic tradition of pizza, hand-making its dough and sauce. Its gigantic slices—cut from 18-inch pies—are delightfully chewy, with a clean-pure tasting crust and freshly grated cheese. Everything on these pies melds in harmony, making it the best vehicle for my favorite topping, spicy and tangy banana peppers.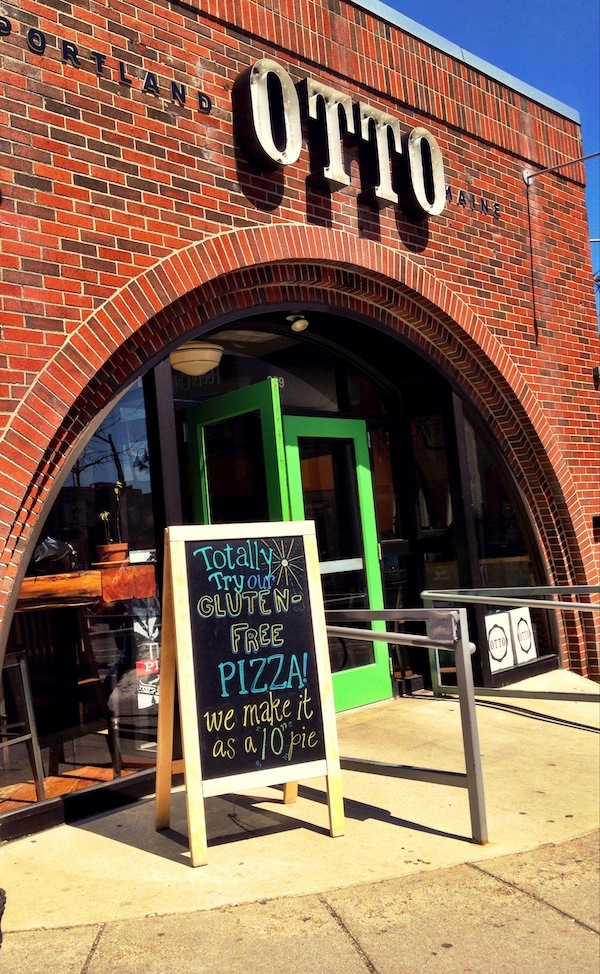 For a Modern 'Za: Otto
Of course, no roundup of pizza spots in Boston would be complete without mentioning
Otto
. Otto has embraced the "new" style of pizza that emphasizes fancier toppings adorning a thin crust. Native to Portland, Maine, Otto has taken the Boston area by storm, opening three locations in just a couple of years. Its crunchy crust (also available in a gluten-free version) is the backdrop for red sauce or no sauce at all, assorted meat and vegetarian toppings, and melted goat's-milk or cow's-milk cheese.  My favorite combination here is butternut squash, ricotta cheese, and cranberry, which creates an unconventional masterpiece of sweet, tangy, creamy, and acidic flavors. Otto specializes in creating topping combinations such as these, and each is done to perfection.
Photos by Fiona Coxe
BY: Fiona Coxe
Fiona is a free-lance food writer living in the city of Boston.  Born with an extreme love of food, she put her passion to paper in 2008 with the creation of her own blog, A Boston Food Diary.  It began as a way to keep track of her own kitchen adventures, and record her dining experiences in and around Boston.  Since its inception, A Boston Food Diary, showcasing its extreme love of both food and the city of Boston, has become a well-known resource for both the people of Boston and visitors to the city.  Fiona has also written for various publications around the city, as well as spot pieces for national publications.
Horse Racing Deals in Boston