Boston's Classic Diners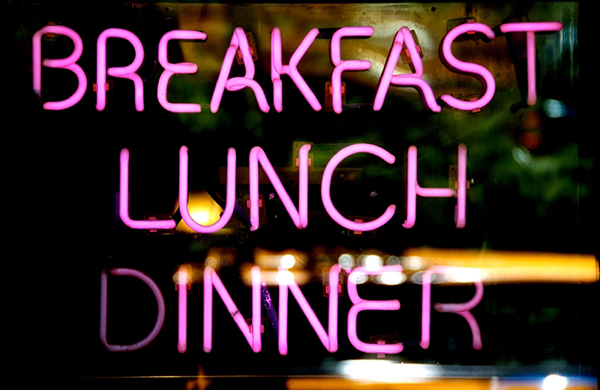 In an era of hip eateries with a focus on craft cocktails, celebrity chefs and complex, locally foraged dishes, there's something so comforting about eating at a classic diner. Hopefully, there's a neon sign outside, although it doesn't have to work, and the worn-out banquettes and counter stools are never so full you can't find a place to eat. At the very least, breakfast should be served all day, portions should be hearty and coffee should be refilled without having to ask.
One of Boston's standout spots is Mike's City Diner in the South End, which has been serving up homemade food for almost two decades. Giant portions, daily lunch specials and a very friendly vibe make this a local favorite, but has also drawn the attention of former President Bill Clinton, professional athletes and the occasional visiting celebrities. Out-of-towners aside, plenty of locals will tell you that Mike's serves the best hash in the city.
Although a rarity in Boston, The South Street Diner is open all night, and the giant coffee cup sign atop the building is a beacon for late night revelers looking for a place to land after dancing and drinking. The diner special, with three eggs, two pancakes or French toast, home fries and bacon is a bargain at $12, as is the $20 carafe of mimosas. Service can be brusque, but food comes fast, which is a good thing for many late-night eaters needing to soak up their experiences. Plus, the quick pace means you won't have to wait in line long for a table.
Two more Boston diners worth checking out are Victoria's Diner, on Massachusetts Avenue, and Mul's Diner, in South Boston. Mul's is the sort of chummy local spot where everyone seems to know each other – Southie is that kind of neighborhood – while Victoria's puts you elbow to elbow with people you just can't wait to meet. With a friendly atmosphere and round-the-clock weekend service, Victoria's is the absolute representation of a classic Boston diner, from the plate of eggs on down. But really, with quality, quantity and service like this, any one of these diners can be a great respite for tired and hungry locals, or out-of-towners looking for a simple bite to eat.
BY: Gayot
Gayot
GAYOT.com serves as a leading worldwide authority on the good life. Millions of readers turn to Gayot's savvy, professional reviews on dining, travel and lifestyle. From "Best of" lists and travel guides, to a searchable restaurant and hotel database, Gayot provides dependable coverage while keeping up with the latest trends and news.