Boudoir Photo Shoots Capture All Different Kinds of Sexy
BY: KELLY MACDOWELL | 2.3.2015 |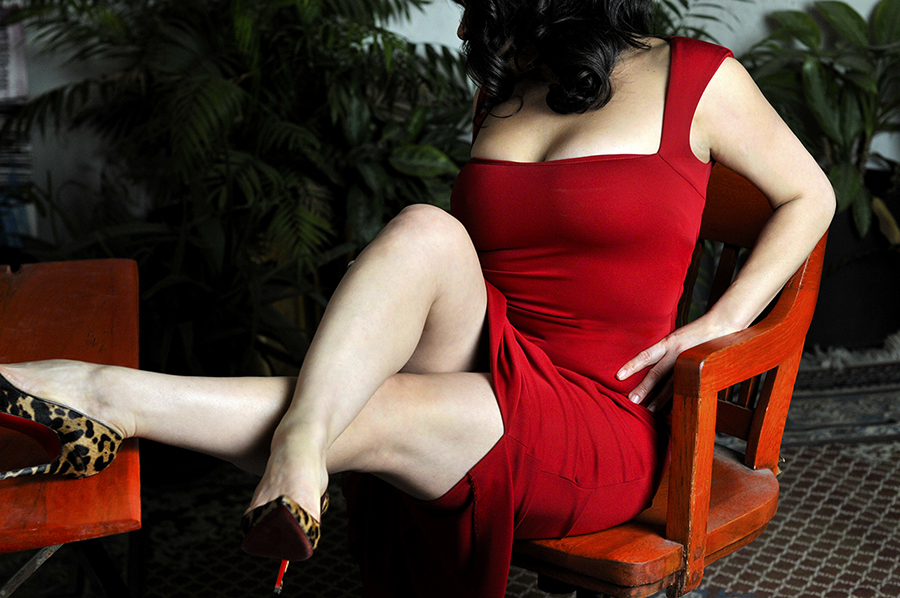 "We can make anything look sexy."
A bold statement, perhaps, but it's easy to trust coming from boudoir photographer Lori Sapio. The 24-year industry veteran has shot for publications like Vogue Italia and Playboy, so she clearly knows a thing or 10 about sexy. Of course, Vogue sexy and Playboy sexy are two very different things, and that's kind of the point here.
At her Chicago studio, Revival Pinups, the photographer resists forcing some cookie-cutter definition of sexy onto clients. "I let it be a collaboration," Lori said, "so my clients have their own voice." So if you're a first-time model, there's your first tip: speak up. The idea of a boudoir shoot might seem inherently daunting, but you only have to do what you're comfortable with.
We talked to Lori about what happens in your typical photo shoot, including eight things you don't have to do.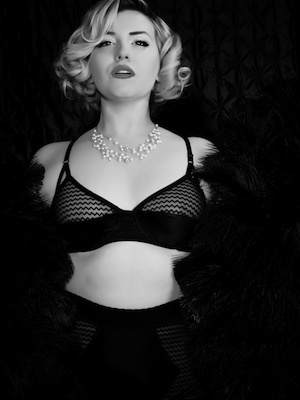 You don't have to know what you're doing.
"For most people, it starts as a nerve-racking experience," Lori said. "It's like an exercise class and I'm their instructor. I instruct them the whole way and help them with their posing. Most people don't have any idea [what to do], or they had some ideas before they walked through the doors, but everything kind of goes away once they come in."
(That doesn't mean you can't come in with ideas. Feel free to bring pictures, Pinterest boards, or magazines as inspiration.)
You don't have to take yourself too seriously.
"A lot of people like to be serious and sexy," Lori said, but a mix of expressions will give you more photo options. She also tries to make people smile and laugh to get some shots on the sweeter end of the sexy spectrum.
As for posing, she suggests you relax and just keep moving to avoid obsessing over every movement and facial expression. "Once [people] start slowing down, people start thinking more, second-guessing facial expressions or how their body looks. If [the shoot] is fast and moving, then they don't really think about it as much and it helps the nerves go away quicker."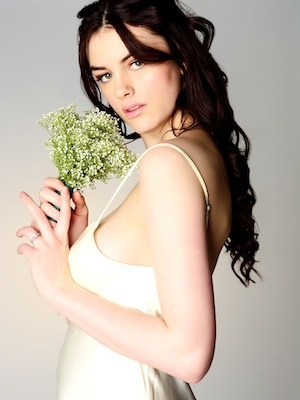 You don't have to dress up as someone else.
If you don't wear a lot of makeup in your everyday life, you might not want to spackle on the cosmetics for your shoot. "Some people get shell-shocked by seeing their faces all done up if they're not used to it."
However, a boudoir shoot can be an opportunity to try an outfit or style you wouldn't normally—wear something skimpy, vamp it up, go for '40s pinup styling, anything. "If there's anything in particular the person you're doing the photos for really likes, you can kind of shop for them," Lori said. "Just make sure you're comfortable."

You don't have to splurge on new lingerie.
If you have something you know you look good in, don't feel like you have to forsake it for shiny new stuff. "With older pieces, you can't really tell that they're older by the time you're in front of the camera. Things photograph differently than how they look in real life." (The only thing she suggests not wearing? Pieces with lots of boning. "It doesn't move with the body as much as you think it would.")

In fact, you don't even have to be in your undies.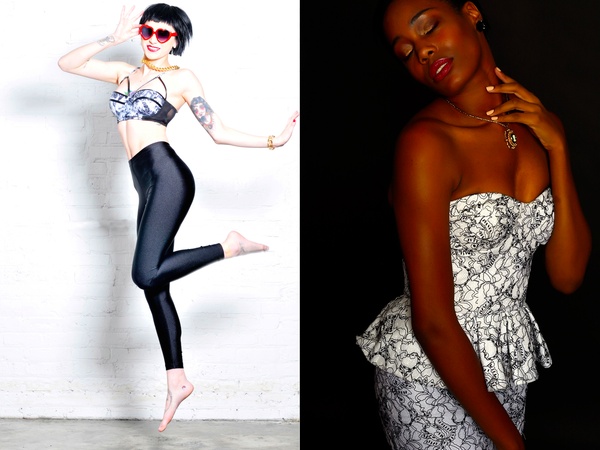 Lori's portfolio features women wearing everything from skimpy lingerie to robes to knee-length dresses. Those not as comfortable with getting photographed in their skivvies might want to consider leggings or form-fitting dresses, as they show off curves without showing skin.
You don't have to be photographed from every angle.
Lori recommends working with your photographer to find poses that complement your body type. "Some people want to hide certain body parts or accentuate certain body parts. … [We] formulate a game plan from that to help with the posing."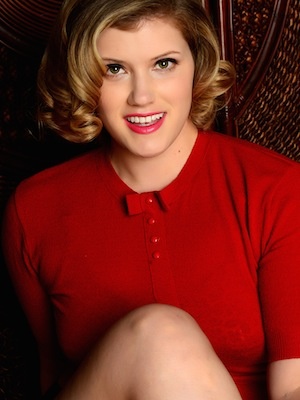 You don't have to go through it alone.
Get moral support from someone you really trust, like a sister or best friend. This can be helpful for deciding what outfits to bring, or even for the day of the shoot. "Some people like the feedback their friends give [during a shoot]," Lori said. "It's just a little confidence booster to bring someone along." Of course, if you find their presence is making you more nervous, don't be shy. Ask them to step out.
You don't have to do it for someone else.
"The majority of people are like, 'This gift is for someone, but it's also for me,'" Lori said. Some clients pose just for themselves, often to celebrate meeting weight-loss or fitness goals or reaching a milestone birthday.
Photos courtesy of Revival Pinups
Get portrait-ready with these tips from the The Guide: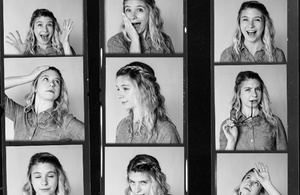 Her first tip? Relax.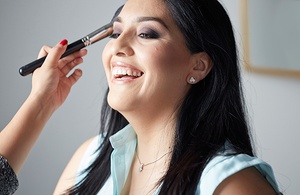 You'll be camouflaging pimples in no time.
BY: Kelly MacDowell
Guide Staff Writer
Kelly's first concert was Fleetwood Mac and her first career was in the beauty industry. Now a style and music writer, she loves Project Runway and her dog, Watson.