Breaking Down the BeltLine Part 1: Eastside Trail
BY: Megan Elliott |
Nov 1, 2013
The BeltLine is an ongoing project Atlanta is proudly creating to bring energy, creativity and community to its citizens. This progressive city connection spans over thirty-three miles through the city's most eclectic and naturally beautiful spaces. The BeltLine is broken down into four main trails, all of which are ready for exploration. Arguably the liveliest sector of the BeltLine, the Eastside trail runs from
Piedmont Park
on 10
th
and Monroe, down to Old Forth Ward and Inman Park. The smooth, 2.25 mile-long path encourages walking, jogging, bicycling, skateboarding, rollerblading and more.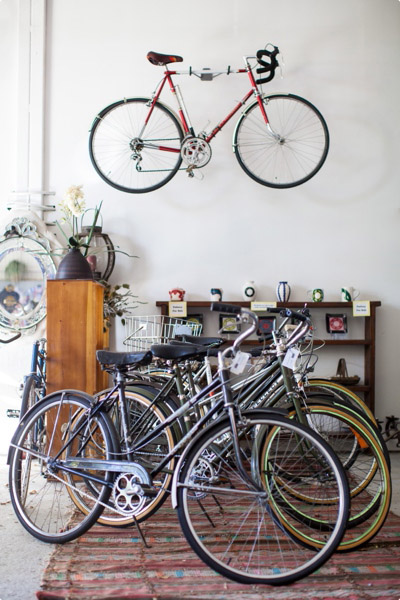 The trail itself is filled with children, pets and Atlantans of all types. From students reading their favorite books on one of the many trailside benches, to young families sharing the experience of the BeltLine with their loved ones, the Eastside trail welcomes all walks of life. In addition to simply enjoying the beautiful outdoors, the BeltLine offers several unique experiences along the Eastside trail.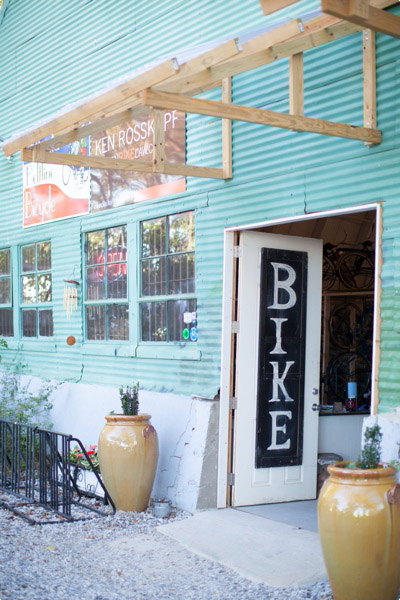 A great way to start a day at the BeltLine is by renting a bicycle at Atlanta Beltline Bicycle in Old Forth Ward.  At only $15 per bike for the day, the price can't be beat; plus, it's located right at the southern end of the Eastside trail, making it a great starting spot. (Be sure to ask for a bike lock in case you want to stop to eat and/or shop.) Starting from the southern tip, the trail begins with an art installation that flows with the wind, creating beautiful color patterns. A series of vertical strings hold together several multi-colored triangle pieces, creating the illusion of floating 'colors of the wind'. The Eastside trail of the BeltLine boasts several more art instillations along its path. Continuing north reveals several housing complexes with lovely balconies studded along the trail. One can only imagine the spacious, yet cozy loft space that must exist inside. On Sundays, The BeltLine Shed at Ponce City Market (a large retail, office and resident space opening in 2014) hosts Food Cart Sundays. With a great selection of different types of foods and drinks, including delicious iced coffee, this stop along the BeltLine is a great choice to please everyone in your group. If you're more of the sit-down type, just around the corner is Inman Park. Right off the BeltLine, this lovely neighborhood has tons to offer, including Fritti, an Italian restaurant, well-known for its pizza, and Pure Taqueria, an Atlanta couple's "sophisticated and fun" take on the authentic Mexican taqueria.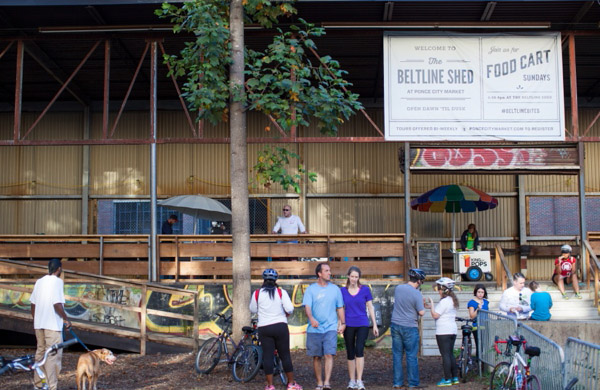 For a quick treat, an incredibly popular choice is the local favorite, King of Pops. There are three places along the 2.25 mile-long stretch of the Eastside BeltLine to buy the creatively flavored popsicles, but if you're looking for the most flavor options, head to their headquarters in Inman Park. Just a few feet off the BeltLine, this place offers almost all (due to limited quantities, some flavors sell out) of their tasty flavors from blackberry mojito to banana pudding and sea salt chocolate. Finally, for shopping, stop by Paris on Ponce for a well-curated warehouse space filled with over 30 unique boutique shops featuring local creators of all types. Find a home décor steal at the Parisian inspired Objet booth or get crafty with Terraria and make your very own terrarium. Paris on Ponce carries all kinds of items—from furniture and antiques to clothing and gifts—the variety is exceptional with its hodgepodge of beautiful, one of a kind goods.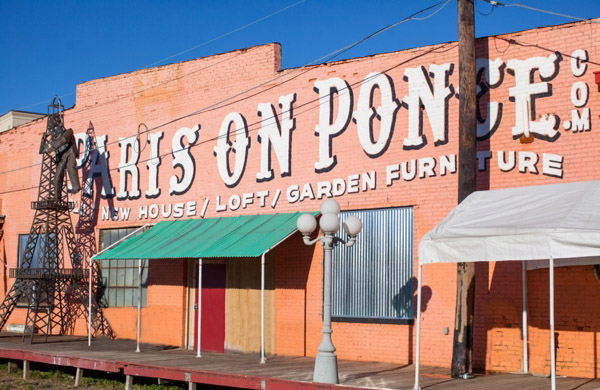 Overall, the Eastside trail of the BeltLine is a wonderful way to spend a leisurely, yet lively day taking advantage of wonderful local establishments. With ample eats, treats, and goods, the 2.25-mile span from Old Forth Ward & Inman Park to Monroe & 10
th
is a fun trip with lots of opportunities for friendly encounters.
Photos by Johnny Cheng Photography | Explore more things to do in Atlanta
BY: Megan Elliott
Megan Elliott is the creator and voice behind the fashion lifestyle blog, Lush to Blush. After moving to Atlanta from a small town in Florida, she made it a goal to take advantage of her new surroundings and visit as many local establishments as possible. Follow her on her journey as she discovers the award winning restaurants, as well as the hidden gems that Atlanta has to offer.