Brew at Home: Seattle Home Beer Making Resources
BY: Leslie Seaton |
Jan 7, 2014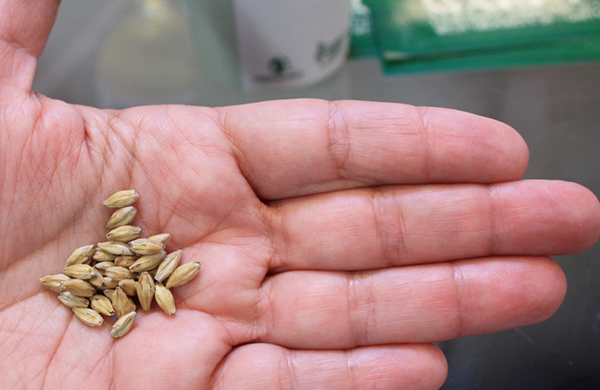 There's a tremendous satisfaction in learning to make something, and with beer brewing, the added bonus is being able to toast that newfound knowledge with one's own DIY beer. Here are some resources around Seattle to help the beginning brewer.
Stock up and learn how
Hops, malt, barley, yeast, carboys, airlocks…getting started will require finding the right ingredients and equipment. Fortunately, Seattle has a few options for setting up a homebrew operation.
The Cellar Homebrew
, located in the Greenwood neighborhood, has the full range of supplies needed to begin brewing at home. They offer a variety of hops, grains, aids and additives, and have the necessary tools, down to the bottles and caps for the finished products. They also offer a three-hour beer brewing class regularly to get started.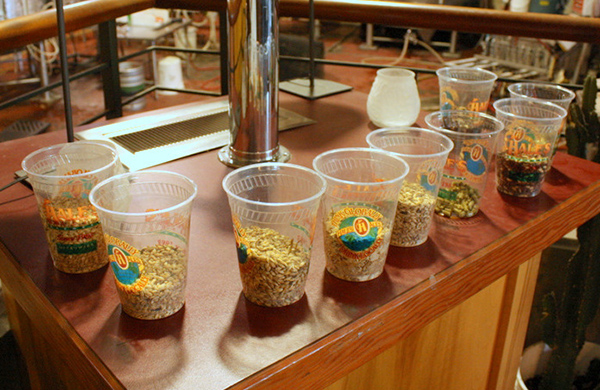 Sound Homebrew Supply in the Georgetown neighborhood offers the full range of products to get started, and also periodically schedules fun events like a chance to can up your homebrew or mead-making classes. Bob's Homebrew Supply is located in the Ravenna area and has a reputation for excellent customer service and helpfulness, with Bob himself often on hand to walk new brewers through the process. For those outside the immediate Seattle area, there is also Larry's Brewing Supply in Kent for the south enders and Mountain Homebrew and Wine Supply in Kirkland for the east siders. Additional class offerings can be a little slim in Seattle, but there are a few spots to check that have periodically offered beer brewing classes. The Pantry at Delancey cooking school has scheduled a "Home Brewery" class. Like most Pantry classes, brewing classes will probably fill up fast, so signing up for their newsletter will ensure you get first crack at signing up. And, surprisingly, both the King County Library System and Seattle Public Library have offered free introductory beer brewing classes in the past, and it's worth checking out their calendar of events to see if they are offering them now.
Go Social
Beer lovers tend to be a social type, so there is also the option to take brewing from a DIY to DIWO (Do It With Others) endeavor.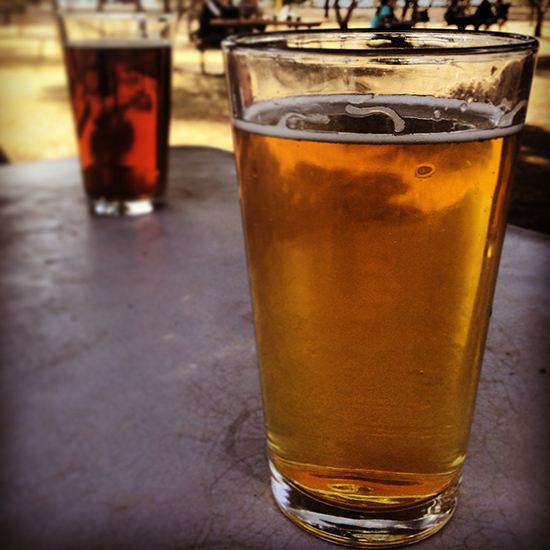 Consider connecting with other homebrewers through groups like the Rat City Homebrewers, North Seattle Homebrew Club, Emerald City Homebrewers and more. The Washington Homebrewers Association maintains a list of local clubs and other resources for the homebrewer. Gallaghers' Where-U-Brew can take social brewing to the next level. Not only does this Edmonds-area shop provide an opportunity to brew with others, one can actually bypass the need for a lot of equipment and home set-up by brewing in their "Brew on Premises" facilities. Brew up the batch in an initial two-hour session, then return two weeks later to bottle it up. (And on Sundays, they have a Family Day where even the kids can come and help brew root beer!)
BY: Leslie Seaton
Leslie Seaton runs the website Fresh-Picked Seattle, a comprehensive calendar of local food, free, and nature events. The site was started in December 2008, and in the past five years, she's hand-picked and listed thousands of local events – and attended hundreds of them herself! If you want to know when and where to go to learn Thai cooking, hear an author talk, take a kayak class, attend a free wine tasting, or a variety of other fun local activities, she's the person to ask.