Brunch Along the Beltline
BY: Broderick Smylie |
Sep 27, 2013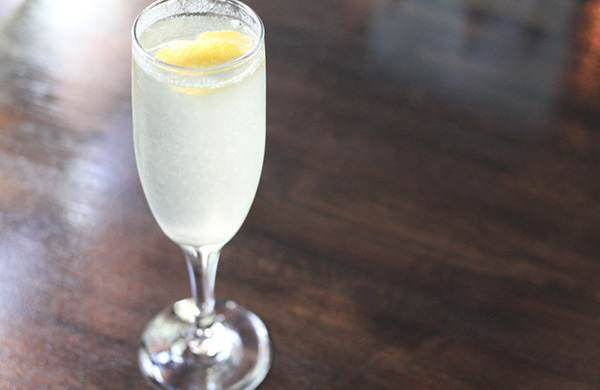 Fall has arrived and if you haven't made it out to the Atlanta Beltline yet this year, now is the perfect time to explore and enjoy some of the city's best food and drink along the way. The Beltline is a 33 mile ring around the city that connects neighborhoods with multi-use trails along with planned transit. The network is still under construction, however there are many paths that have been completed and there are many establishments for eating and imbibing along the two mile long Eastside Trail which connects the Virginia Highland, Midtown, Poncey-Highland, Old Fourth Ward and Inman Park neighborhoods. Long before the current trend of artisan pizzas took over the Atlanta scene,
Fritti
, has been plying its trade in what was then a quiet corner of the Old Fourth Ward. Fritti's inviting patio, just a block away from the Beltline offers authentic Neapolitan pizzas, with my favorites being the arancini appetizer and their Regina Margherita pizza. Servers are happy to offer a wine pairing from their all-Italian list.  309 North Highland Ave NE Atlanta, GA 30307 Phone: (404) 880-9559 Brunch wouldn't be complete for many without a cocktail or two, and
The Albert
- a casual bar with an open kitchen and great pub food have a number of great libations on their list. Try the In The Shade cocktail, a great alternative to a mimosa that features gin, prosecco, citrus and hints of vanilla.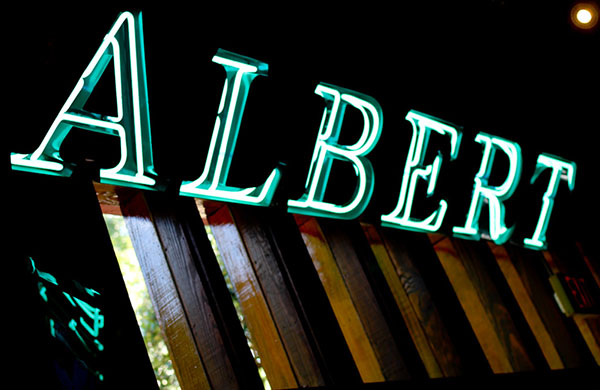 On the food side of the menu, try their bacon waffles served with bourbon caramel syrup and topped with their popular smoked wings. The Albert's popular diner burger gets a brunch twist on the weekends with a fried egg, bacon and barbecue hollandaise. 918 Austin Ave NE Atlanta, GA 30307 Phone: (404) 872-4990 For those that prefer to DIY, a trip to
Savi Urban Market
, nestled between the two previous restaurants will allow you to create your own gourmet meal option for dining along the Beltline to take in the Atlanta skyline views. The market carries produce, fine cheeses and assorted beverages including a hard-to-find ginger beers made by Bruce Cost and local beer ice cream purveyor, Frozen Pints. Sandwiches in the deli are a cut above your typical corner store with house roasted meats and Holeman and Finch bread. 287 Elizabeth St NE Atlanta, GA 30307 Phone: (404) 869-1818 Energetic restaurant
TWO urban licks
sits directly on the Beltline and pairs its soulful Sunday brunch menu with live blues. Their patio offers skyline views and plenty of people watching to go with popular dishes including salmon chips, brioche beignets, pork belly and creamy grits with smoked gouda and double smoked bacon. 820 Ralph McGill Blvd NE, Atlanta, GA 30306 Phone: (404) 522-4622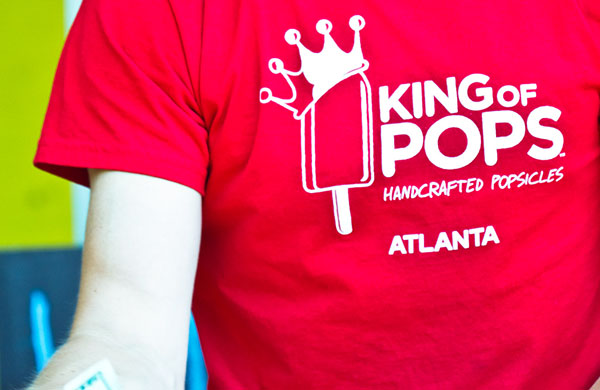 An afternoon on the Beltline wouldn't be complete without a popsicle from Poncey Highland's own
King of Pops
. They've grown from a single popsicle stand on Highland Avenue to locations throughout the Southeast. Look out for their stand along the Eastside Trail and check out their fall flavors Apple Pie a la Mode and Pumpkin Pie. Bernina and Elizabeth St Atlanta, GA 30307 Phone: (404) 507-6774
BY: Broderick Smylie
Broderick is an award-winning writer and photographer who loves delving into the food scene in Atlanta. He can be found at restaurants and food events around town, often with a camera in one hand and a tasty bite in the other. His popular blog Savory Exposure began in 2009 capturing images from a private tasting event and now documents the food and drink scene in Atlanta and beyond. Originally from Cleveland, Ohio, he's lived in the city for over 10 years and embraced the South and its food