California's Culinary Invasion Is Imminent
BY: Nathalie Lagerfeld |
Jan 24, 2014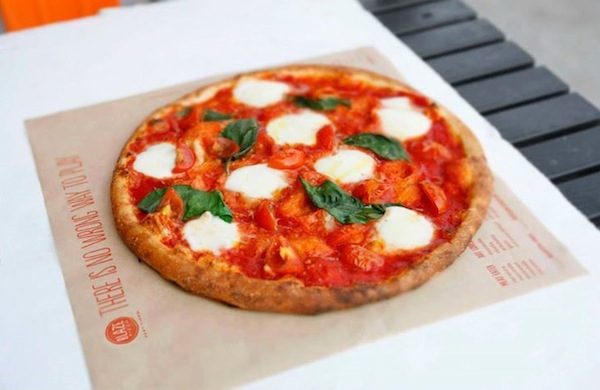 Especially in the harsh winter months, sunny California can seem like Chicago's perfect opposite. So it's no surprise that a slew of new restaurants in the Windy City are crowing their California connections just as the second polar vortex descends. Here are a few spots where you can taste the West Coast's un-Chicagoan finest, whether it actually comes from the West Coast or not.
Stella Barra Pizzeria (1954 N. Halsted St.)
Most un-Chicago dish: "thin sin" pizza covered in kale
The first three locations of this Lettuce Entertain You spot might all be in faraway Los Angeles, but its most un-Chicago aspect is probably the diet-consciousness of its pizzas. All pies on the menu can be served on a low-calorie "thin sin" crust—a thing unheard of in the land of deep dish. RedEye food critic Michael Nagrant more or less did a double take when a waiter encouraged him to try it, but he ended up giving high marks to the crust, which he said was as thin as a baked tortilla but still moist and pliable. For a full-on health-food experience, order the Bloomsdale spinach pie, because there's nothing that makes you feel like a Hollywood diva cheating on a diet than sneaking in a pizza under a pile of kale.
Stan's Donuts (Opening soonish at 1560 N. Damen Ave.)
Most un-Chicago dish: teeny little donuts
Unlike some of the venues on this list, Stan's chain of mom-and-pop-style shops is actually from California. Los Angeles residents have been dipping its small, palm-sized donuts into their coffee since 1965. The first Chicago location's opening across the street from a Glazed & Infused (1576 N. Milwaukee Ave.) seems like it might be the opening sally in a West Coast/Midwest donut war, with Blue Line commuters caught in a crossfire of sweetened dough rings. We'll soon find out whether they prefer Stan's diminutive donuts or Glazed's oversized ones: after several delays, Stan's is set to open sometime this winter (or spring or … ).
Blaze Pizza (953 W. Belmont Ave.)
Most un-Chicago dish: barbecue-chicken pizza (not pictured)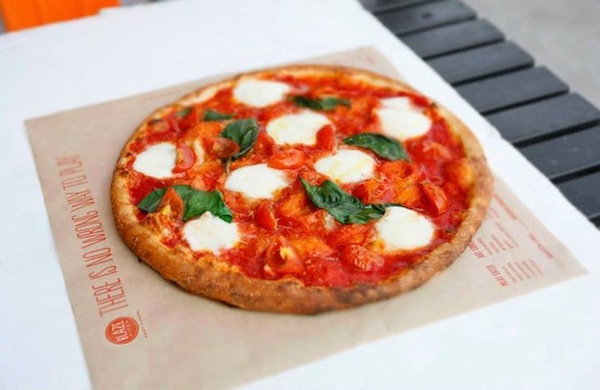 This LA-based pizza chain is all about precision: superhot ovens crisp crusts exactly 11 inches in diameter in 180 seconds flat. Customers can pick their own toppings from those displayed behind a counter, Chipotle-style, or order a preset signature pizza. Options include a gorgonzola-spangled barbecue-chicken pie that might bring back fond (or traumatic?) memories of California Pizza Kitchen—the original West Coast culinary invader. Also fun are the slim little to-go boxes, which are so prettily decorated they look like they might house an art book.
Parts and Labor (2700 N. Milwaukee Ave.)
Most un-Chicago dish: skinny little "anti-Kuma's" burgers
Owner Russ Grant (Boiler Room, Simone's) might be the scion of a South Side burger dynasty, but he still name-checked California when he described his new beer-and-burger venture to Eater last May. The burgers at Parts and Labor are as skinny, greasy, and griddled as the "L.A.-style burgers" he promised. More in question is whether that's really such a West Coast thing. Another descriptor he applied to the patties, "the antithesis of Kuma's," really seems more accurate.
LYFE Kitchen (413 N. Clark St.; second location in Evanston coming soon)
Most un-Chicago dish: Art's un-fried chicken (pictured)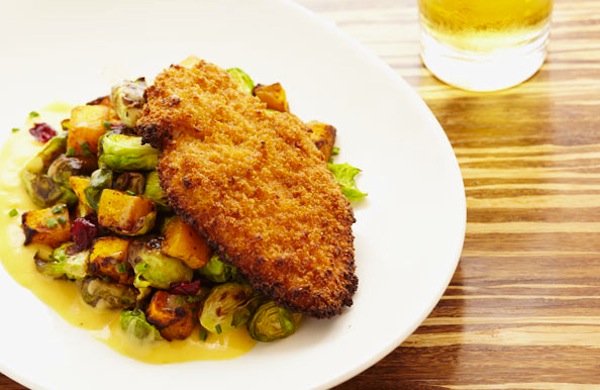 Though technically Chicago-based, this healthy fast-food chain's first four locations were in California, and the state seems to be in its DNA. For instance, its menu features four different flavors of fruit-infused water, and their chicken is explicitly "un-fried," bucking the trend that seemed to guide just about every restaurant opening here last year. Expect the chain, which is run by a pair of former McDonald's execs, to be serving green salads, grass-fed burgers, and kale-banana smoothies at 250 nationwide locations by 2018.
Summer House Santa Monica (1954 N. Halsted St.)
Most un-Chicago dish: a pretend In-N-Out burger
The only restaurant on this list with an explicit California theme, Summer House's bright, airy dining room swathes diners in beachy atmosphere even in the coldest Chicago winter. The food has gotten mixed reviews, but at least here you can tuck into a burger slathered in thousand island dressing—the closest you're going to get in the Windy City to an In-N-Out burger served animal style.
Speaking of which, when are we going to get an In-N-Out around here? Seems about time.
Photos courtesy of Blaze Pizza and LYFE Kitchen. An earlier version of this article incorrectly stated that LYFE Kitchen serves turkey burgers; we have corrected the mistake.
BY: Nathalie Lagerfeld
Guide Staff Writer
Nathalie is a writer and editor on the Guide's food team. Originally from Virginia, she now lives in Chicago, where she regularly indulges her love of tortas, bibimbap, and Cheez-Its. Follow her on Twitter @maviswillsaveus.