GROUPON GUIDE TO WASHINGTON-DC
Can You Name All Five Pinot Grapes?
BY: Kevin Moore |
Jan 9, 2015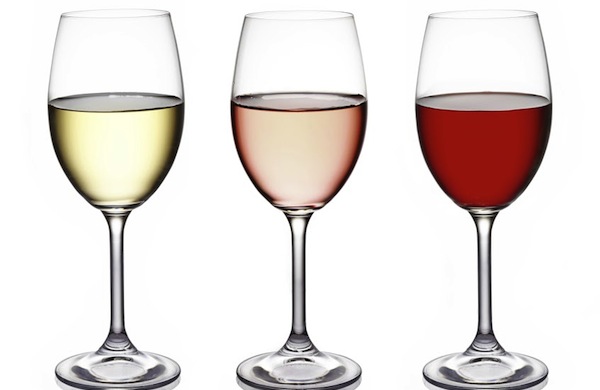 Although her résumé is bursting with national appearances and awards, master sommelier Alpana Singh jumps at the chance to share her passion for wine in a more intimate setting. As the proprietor of The Boarding House in Chicago, she hosts educational wine tastings that cover everything from light summer wines to the diverse family of pinot varietals. Despite our best efforts, we didn't make it to the latter tasting. However, we did receive a consolation prize—a pinot cheat sheet from Singh.
Pinot Noir
Originally hailing from Burgundy, France, pinot noir is a New- and Old-World rock star. With notable exceptions, it's primarily used to produce red wines.
World-Traveler Award: "Pinot noir is probably the most widely spread," Singh said. "I mean, they grow it in Australia, South Africa, Oregon, obviously throughout California. It's a pretty finicky grape, and it requires some very specific conditions."
How Red on a Scale of Transparent to Clown Nose?: "It's lighter in color. It's a thinner-skinned grape, so it tends to have a little bit more of a translucence to it."
Glass Full of Berries: "With pinot noir, you always get this raspberry, cherry note to it. Raspberries and cherries, sometimes strawberries. … New-World [pinot noir] tends to have a bit more of those bright, fruit-forward aromatics to it versus Old World, where you get a little bit more of the earthy, mushroomy tones. But really, when I pick up a glass of pinot noir and I'm blind-tasting it, if I get sort of that raspberry, framboise aroma, I'm immediately in pinot noir world."
Pairing Suggestion: "For pinot noir, it tends to be very food friendly just because it's lighter in tannin. I like anything with fat to it. So you're talking about duck, lamb, salmon—that's a very classic pairing. But with pinot noir, mushrooms also tend to pair really well."
Pinot Gris
This French varietal has also worked its way into vineyards worldwide. Although they traditionally produce white wines, these grapes are famous for their grayish-blue to brownish-pink skins.
Mutant Origin Story: "Pinot noir, as a variety, mutates like crazy. … I was actually talking to a grape grower one time … and he said, 'I'm talking a walk through the vineyard one day, and an entire row [of pinot noir] had mutated over to pinot gris.' And he's like, 'I don't know what happened. It just mutated over.' Basically, it starts with pinot noir, which is a red grape, and then pinot gris is a mutation of pinot noir. So even though it's white, sometimes it can actually take a red tinge to it."
Red Tinge Like Rosé?: "The [wine] tends to have just a slight blush to it. Not really pink, but kind of a coppery gold."
Hometown Winemaking Traditions: "The pinot gris from Alsace, [France,] tends to have a lot more richness and fatness and exotic perfume to it. And they tend to do a little bit more of a late-harvest style sometimes, leaving a little sweetness."
The Telltale Mango: "For pinot gris, I tend to [taste] mango skin. For some reason, mango skin is sort of like my telltale sign for pinot gris. You kind of get a little bit more of a spice-box aroma to it, mango peel, and then honey. It definitely has a lot more richness on the nose, especially an Alsace version."
Pairing Suggestion: "I love beets and pinot gris—that sweetness of the beets and that earthiness play quite nicely with pinot gris. But not everyone makes beets at home. So for pinot gris, I like to stick with things that have a little bit more of a tropical edge. Let's just say you're doing a Vietnamese dish, like a papaya salad. [Pinot gris] is good with it. … It's also really good with pineapple pizza."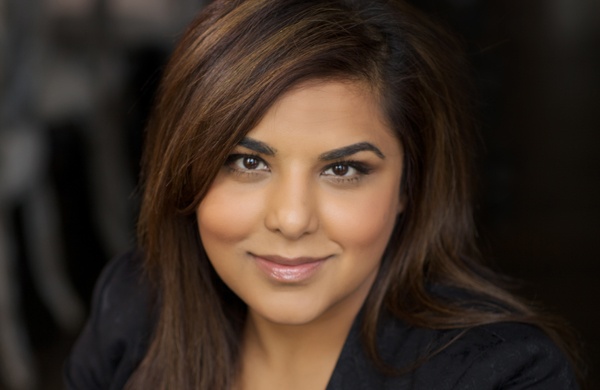 Master sommelier Alpana Singh. Photo courtesy of Jeff Schear Visuals.
Pinot Grigio
Pinot gris and pinot grigio may be the same grape—with pinot grigio winning the name-recognition competition—but that's where their similarities end.
Similar Yet Different: "Pinot grigio is what they call pinot gris in Italy. And so, even though it's the same grape, it's completely different style-wise."
How Different?: "Pinot grigio is grown in the northeastern part of Italy—much cooler climate [because] you're near the Alps—and so the varietal tends to be a lot lighter and higher in acidity. … You tend to get more of the citrus notes, not so many of the exotic-fruits notes. You get more lemon peel. You get a lot more brightness and fresh acidity to it. It's definitely a drier style."
So the Name Matters: "What I tell people is, if it's [labeled as] pinot gris, then they're making it more in the Alsace style, versus pinot grigio, which is more inspired by the Italian style."
Light as Air: "Pinot grigio is very neutral. So if I pick up a glass and it's very light in color—almost watery-white with green tinge to it—and then I smell it, and maybe what I can make out is lemon peel. Then that's, for me, pinot grigio."
Pairing Suggestion: "I like it with anything that you can squeeze lemon juice on. … I love Mediterranean food and pinot grigio. It really adds that fresh squeeze of lemon as you're eating everything—you know, like a bright greek chicken done with a lot of lemon and oregano."
Pinot Blanc
With relatively low acidity and a round mouthfeel, pinot blanc falls between pinot grigio and chardonnay on the white-wine spectrum. However, its popularity pales in comparison to its colleagues.
Tug of War: "Pinot blanc smells like pinot grigio. It's a little bit darker in color sometimes, but what you get on the palate is a little bit more weight. You know, it's almost like an unoaked chardonnay at times."
Loves Hide-and-Seek: "Where you find chardonnay [in the vineyard], you tend to find pockets of pinot blanc."
Pairing Suggestion: "Pinot blanc sort of follows the same fashion as pinot grigio, but the dishes can get a little bit heavier. So if you wanted to add a cream sauce, you could definitely do a cream sauce with it. If you want to do a fettuccine alfredo, if you wanted to do something with a mushroom sauce, just because it does have a little bit more weight to it, I find that you can utilize pinot blanc in that fashion."

Pinot Meunier
Pinot meunier is best known as one of champagne's three grapes, along with chardonnay and pinot noir. However, it is the shyest of the three, rarely appearing outside of sparkling wines.
Pinot What?: "Pinot meunier gets its name because meunier means 'baker,' and there's a downy powder on the leaves. … It's sort of like it has that flour dust on it."
Supporting Role in Champagne: "You know when you're making Thai food and you add fish sauce? It gives it that sort of 'hmm.' [Pinot meunier] is not used in large doses, but it definitely gives [champagne] that sort of funky, sour-strawberry earthiness. You can't make Thai food without fish sauce. Something's missing, you know? … It gives it depth and richness."
Does It Ever Get a Starring Role?: "Some people make a still pinot meunier, but it's really rare to find it. It's more of a curiosity."
A Hike in a Glass: "With pinot meunier, it smells like pinot noir with the raspberries, but really, you get the undercurrent of that funkiness that I'm talking about—sort of that forest floor, mushroom, and a little bit of game. So sort of this any-and-all quality."
Pairing Suggestion: "Let's just talk pinot meunier as far as sparkling is concerned. I like it with fried food. A rosé pinot meunier is really good with barbecue—like brisket, hoisin-glazed barbecue ribs. Or, if you have more of a traditional, Southern-style barbecue, it's really good with pulled pork—anything with sort of that sweet, tangy, or spicy barbecue sauce. A sparkling pinot meunier is very good for that."